Pole for Martín's story at the second attempt in MotoGP
The rookie set the fastest lap up to three times in Q2 to finish ahead of Zarco by 0.157 and Maverick. Aleix, Rins and Mir in the third row.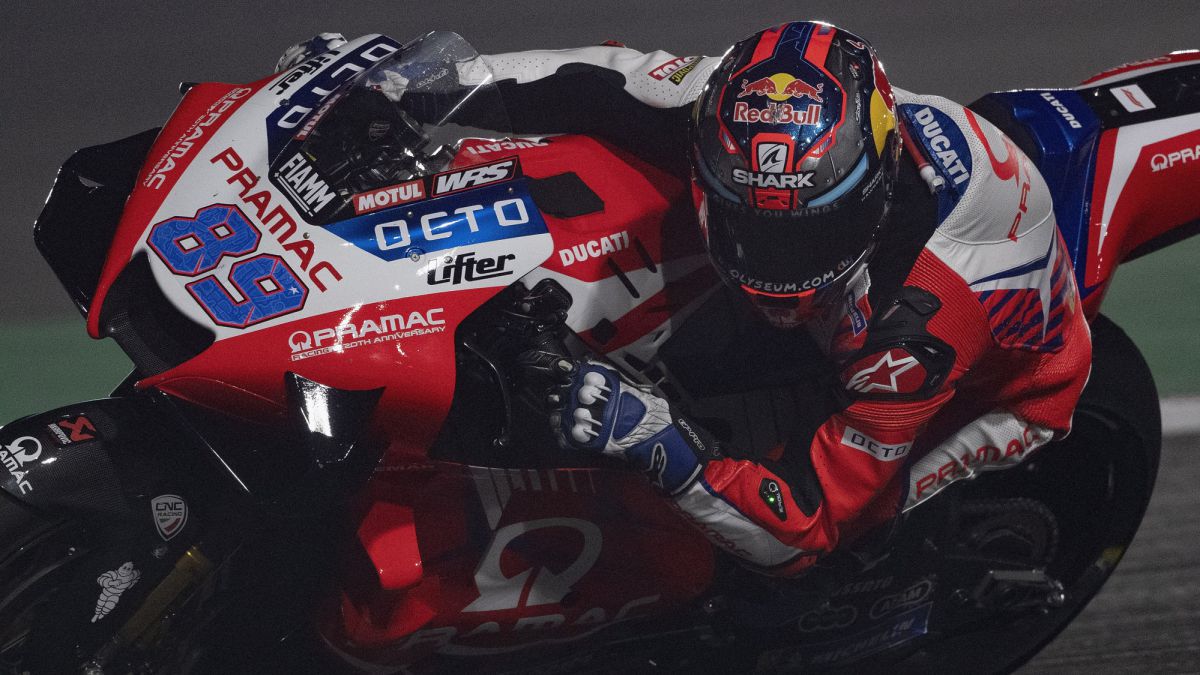 "I don't believe it. I don't believe it," Jorge Martín arrived saying to the MotoGP park at the Doha GP on the back of his Pramac team Ducati. And it is that the 23-year-old rookie has just achieved pole in the queen class, the first in his life in this category and only in his second attempt, because Martinator is a rookie on the grid, but a rookie who is willing to make history.
The Madrid native from San Sebastián de los Reyes already warned of his intentions in last Sunday's race, when starting fourteenth he was able to get fourth at the first corner. Already at the Doha GP, on Friday he was able to finish the day fifth and to lead the timesheets for a moment, which excited him. And now, with the second MotoGP Q2 of his life in the premier class, he goes and makes a pole for history. Max Biaggi, in 1998, and Jorge Lorenzo, in 2008, were able to take pole on the first try, but it is true that the grills of then were not as powerful as they are today, so what he has done is so valuable. today Martinator as in his day those great champions.
Martín had the intention of shooting Bagnaia, the poleman of the previous Saturday, but as he saw that he was not shooting what he wanted, he chose to give gas alone and, the truth, he could not do it better. Before stopping the clock at 1: 53.106 with the time already fulfilled, he had held first place a couple of times before. Morbidelli and Maverick took it from him, but it was the Pramac player who gave the last punch, taking the best time from his boxing partner, Zarco, who stayed at 0.157. The first row was closed by Maverick at 0.161, so it will start again from the same place last week, when it won.
The second line went to Miller, Quartararo and Bagnaia. The third, for Aleix, Rins and Mir, who knew how to overcome the repechage of Q1. And the fourth for Morbidelli, Bradl and Oliveira. Further back will come Álex Márquez 14th, Pol, 15th, Lecuona 20th and Rossi in a surprising and negative 21st place.
The wind made qualifying day very difficult, but it ended up being historic, as it was Martin's first pole, number 22 of his career, because he already had 20 in Moto3 and one in Moto2. Seeing how well it is going, surely more will arrive.
Photos from as.com