Pol demands himself to finish in the top five
After being eighth in the first race, the Repsol man wants a better result this Sunday, which is passed as a "priority" for "doing a good lap on Saturday".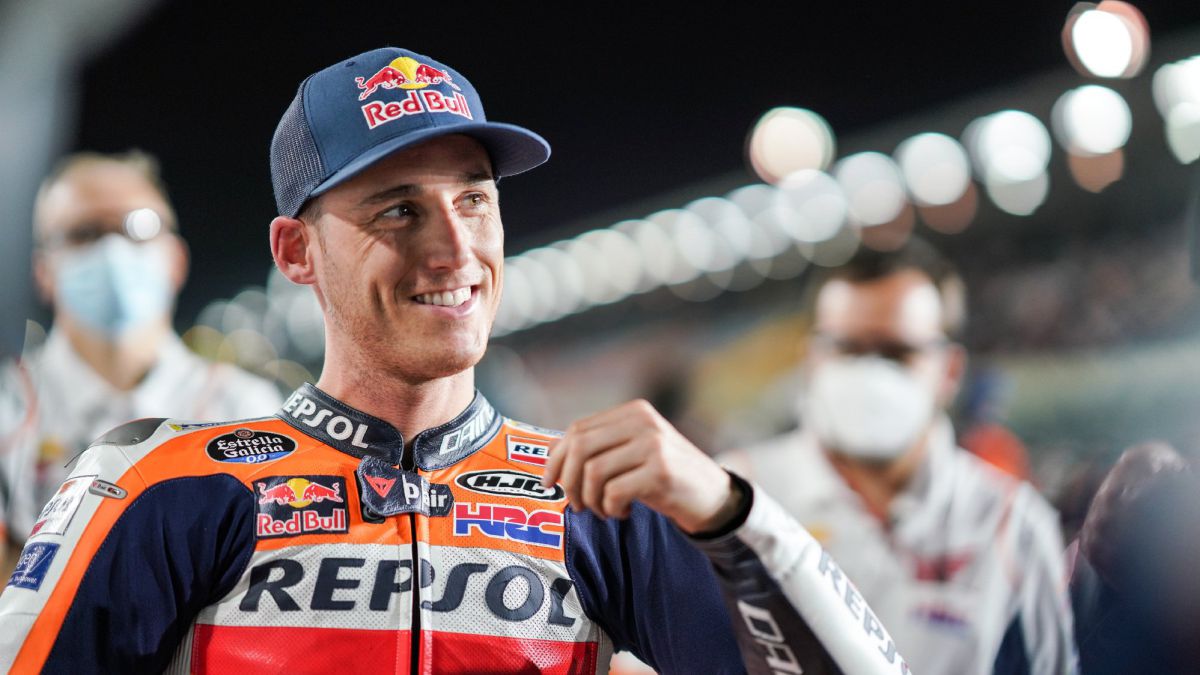 Whether the end result is better or worse, what there will never be doubt with Pol Espargaró is that he will give everything to the handlebar of the Honda, that he will not make cheap excuses and that he will demand more than anyone else. After the eighth place with which he debuted with the Repsol Honda in the Qatar GP, he now sets himself as a goal for this Doha GP to finish in the top five, something that happens impeccably for him to improve his performance in qualifying . Last Saturday he qualified twelfth for the grid and that is something he cannot afford again tomorrow.
"I didn't feel so much nerves. I controlled them quite well, because nerves usually come when you have expectations about what you can do. And the bad thing about that weekend is that I had a lot of problems in training, especially in FP4, which is when you try to take your references for the race. And it was very bad for me, we had a lot of problems and I did not do a real FP4. So I did not know what I could do in the race, I was waiting to see what could happen, where could I be, why I would be fighting, and that made me loosen up a bit. I had a fairly open vision. But when the race started to happen it was when I said to myself 'wow, I could have been there', and that hurt me ", says a Pol who is clear where there was his drag: "The point that worries me the most is the fastest lap. If you look at the lap by lap, we were quite close to Maverick in the race, more than I expected, but on the fastest lap we are very, very far away. So that that's my priority right now, make a good lap on Saturday ".
The good thing is that he knows why he has not squared it so far: "Actually, I can find an explanation for why this happens: before the race I have only been on the Honda for six days, and in those days I have given many laps looking for the rhythm, trying to understand the bike, and I could do quite a few laps in 1:55, so it wasn't that difficult for me, but how many time attacks have I done? Maybe about twelve, and that's nothing, So that's the point that I'm looking at and analyzing how I can do a better job on Saturday. And if we do it, Sunday can be much easier than the previous one and we can fight for something else. "From this improvement, the Catalan sets a more ambitious goal: "What position would make me happy? Finish in the top five. We must do it, it is something imperative, very important, and I think it is not impossible. The pace we had In the first race it was to be there and I will try to improve that rhythm, also my start, but I do not think it is impossible or a dream that we can not achieve. The only thing that happens is that we have to have a good Saturday, that's what the most. I am concerned and the most important thing we have now, to study how to get that lap to be maximum in the first three lines. The third for me is like a limit cut and last weekend we were at the limit of the fourth, so it is something we have to improve ".
Photos from as.com