Pogba's future could be at Juventus
The medium Tuttosport has indicated that he could star in a reunion with Pirlo, with whom he maintains contact in a WhatsApp group of former Juve teammates.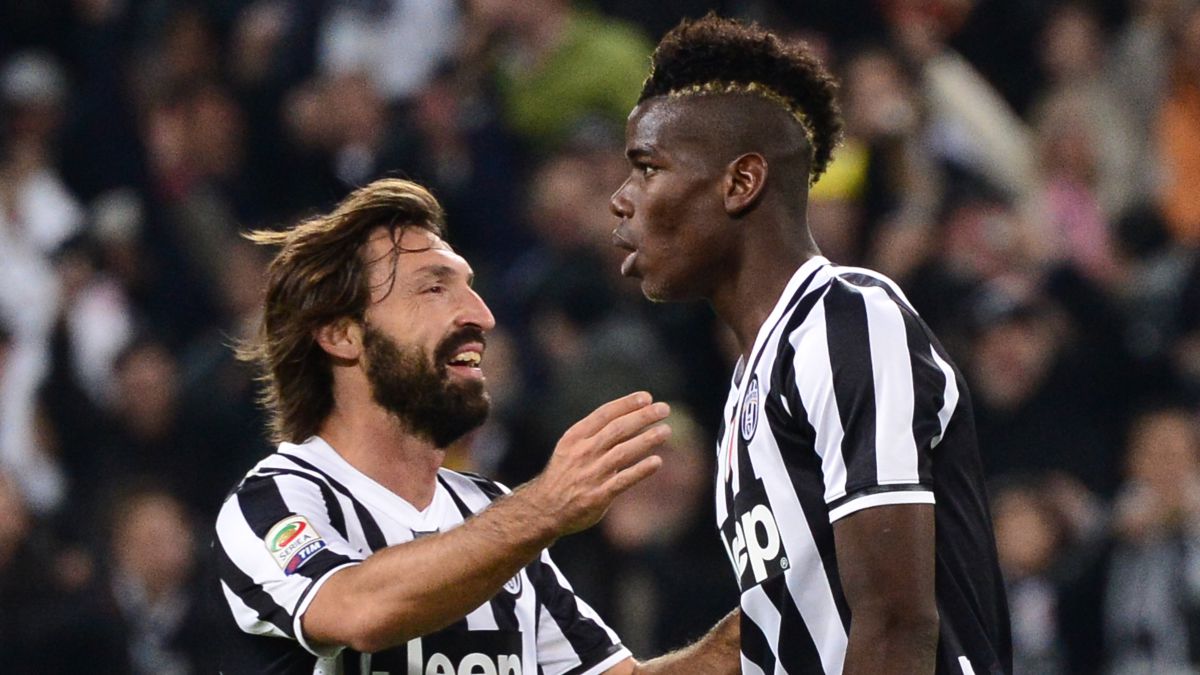 Paul Pogba and his agent Mino Raiola manage to be two of the main names in the transfer market every summer. His return to United in the summer of 2016 for 105 million made him the most expensive signing in history at that time, but almost since he landed at Old Trafford he has been linked to an exit, specifically to Real Madrid, being the great claimed by his compatriot Zinedine Zidane.
This summer was not going to be any different, because Raiola has been stirring the waters for a few months. In December the Italian in an interview with Tuttosport assured that the relationship between his player and United was broken, stating that "Paul at United is unhappy, he has to change teams, I think the best solution for all parties is to sell him next summer". Before these sharp words, many fans asked that the Frenchman not wear the red devils shirt again, but his performances on the field and his publications in which he claimed to be "1000%" involved, gave a resounding turn to his situation.
In any case, the rumor about his possible departure has not stopped ringing and Raiola was again asked about a possible return to Italy in February, although this time he preferred to remain silent. His non-denial and the lack of continuity of the Frenchman, now punished by an injury, means that the situation never ends up being clear and it always seems that we are facing a Raiola game in which Pogba can leave Old Trafford this summer.Reunion with Pirlo and possible exchange with Dybala
In this direction points the information from Tuttosport that indicates that Juventus is very interested in the return of the midfielder. The media indicates that there is a divorce between the French and United and that at the end of the season it will be more Raiola, and not the player or the Old Trafford club, who will decide his future.
That future could be anchored to his past, specifically to the Juve team that he came free to in 2012 to become one of the greatest pearls of football and leave 105 million in the coffers of Vecchia Signora. According to the aforementioned newspaper, Pogba maintains contact with his former Juve teammates through a WhatsApp group, in which would be Pirlo, current Juve coach and commander of the midfield that the French occupied for many years.
In this way, Pogba's intention would be to reunite with his partner and be one of the new key players in the resurgence of Juventus, who seems to lose his throne in Italy after nine years. To facilitate the operation, Juve would be willing to offer an exchange with Dybala (27) who ends his contract in 2022 and is barely able to play this year due to a ligament injury. At the same time, according to the Daily Mail, United's intention is to renew their contract, which ends in 2022 after the team activated the clause that allowed them to extend their contract for another year.He is no longer the great star of United
Pogba is not having an easy season. He has played 1,925 minutes in all competitions but has so far missed twelve games due to an ankle and thigh injury. When he has been healthy he has formed a great center of the field with the star Bruno Fernandes and Fred or the youth squad McTominay, but he has not lavished much in attack scoring only five goals and giving three assists.
Injuries and absences have been common since he landed in Manchester starring in an expensive parable of the prodigal son. In the 194 games at United he has scored 37 goals and 36 assists, certainly poor for what was expected of a player who during his younger years signed 34 goals and 40 assists in 178 games with Juventus.
United threw the house out of the window to lead United's post-Ferguson resurgence, but under his wand the Mancunians have only raised one League Cup and one Europa League, both with Mourinho on the bench. It was not until the arrival of Bruno Fernandes and the explosion of players like Rashford that United has once again emerged as one of the greats of England, with Pogba being more of a great complement than the project base.
In a recent interview, Raiola stated that even his nephew of five could find Pogba equipment. Whether it is so easy or not, it seems that the agent's machinery to move his player is already in motion and that a return to Juve appears as a more than likely option. Another issue to deal with in a difficult summer for Vecchia Signora in which they will have to deal with the rumors surrounding Ronaldo and Dybala.
Photos from as.com