Pau reappears in an inconsequential defeat against Bayern
The Spanish pivot played 13 minutes with good feelings, scoring nine points and grabbing four rebounds. The defeat faces Madrid and Efes in the quarterfinals.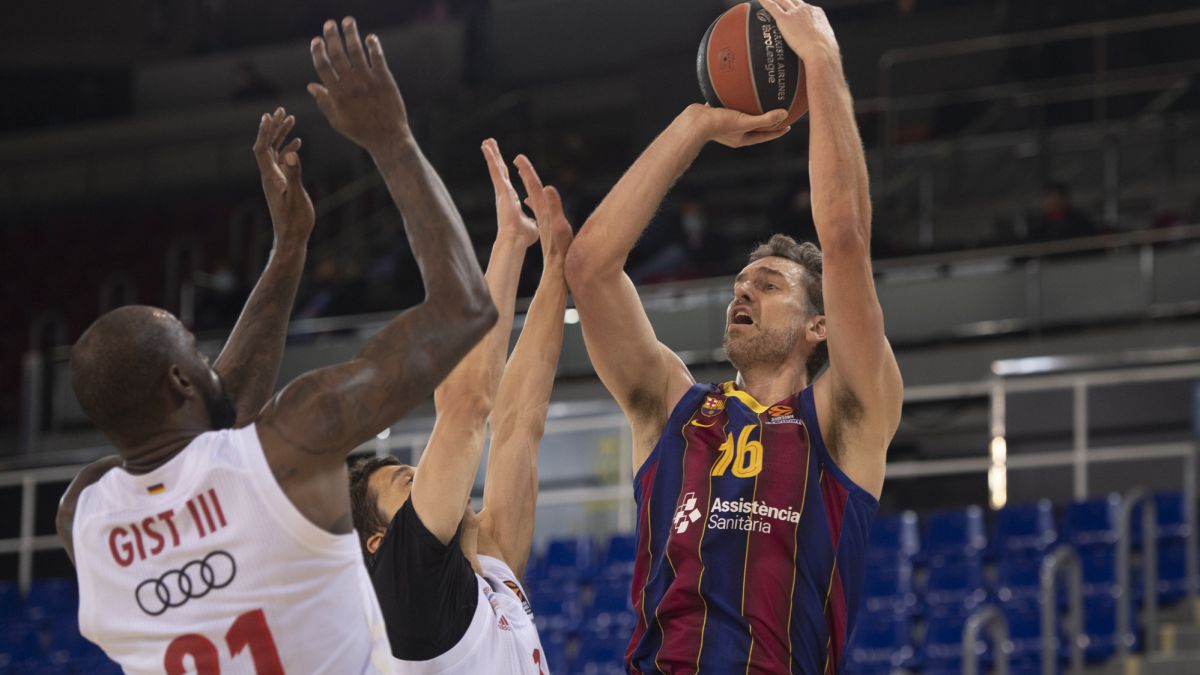 There were nine points, four rebounds and five PIR for Pau Gasol, but the numbers were the least of it. As was the defeat of Barça, inconsequential, against a good Bayern Munich. The protagonist of the day was Pau Gasol and the best news was to see him again on a basketball court.
Both in Pau's presentation as in any public demonstration, if one word has defined his return to Barça, it has been prudence. Without setting strict deadlines, without putting any pressure on him, Pau's return has been simmered. For more than two years, the Spanish pivot had not played a game but, once the clock began to tick, all of this disappeared.
Jasikevicius came out with a quintet that included Pau, but also Calathes. The idea was simple: get Gasol into match and competition rhythm in the shortest time possible. To achieve this, it was not only enough with Calathes' talent to distribute assists, but also with the clear will of the entire team to search for Pau. The first was played, he failed, but not the second. Three out of five in shots of two in just over three minutes, being the absolute protagonist of the Barça attack. But also of the defense, because Bayern looked for him. The static attacks intensified on his side, always looking for a two against two that would force Pau to go out. When the Spaniard went to the bench, Calathes followed.
Bayern's transitions were a problem for Barça, overcome when the Germans were able to run. Bolmaro and Westermann mitigated the visiting advantage, which was already noticeable in the first quarter thanks especially to Baldwin and Reynolds. Pau had minutes again before the break and continued to be the protagonist, but no longer with such intensity. Some simple basket or free shot failed, but nothing that cannot be attributed to the lack of competitive rhythm. After all, he hadn't played for more than two years.
Reynolds continued to play at a very high level and Bayern forced more and more shots from Barça. They imposed their physique, which allowed them to stay ahead on the scoreboard at the end of the third quarter (55-60) .
Without Mirotic, Higgins and Oriola (the three rested in view of Madrid) the options for the final minutes were scarcer for Barça. They reached the end of the game with an acceptable disadvantage (64-70), but Baldwin and Reynolds continued to torment them until the end.

Photos from as.com