Pau López, hero in Amsterdam
The Spanish goalkeeper neutralized a Tadić penalty at the most difficult moment for the Italians, who came back from Klaassen with Pellegrini and Ibáñez.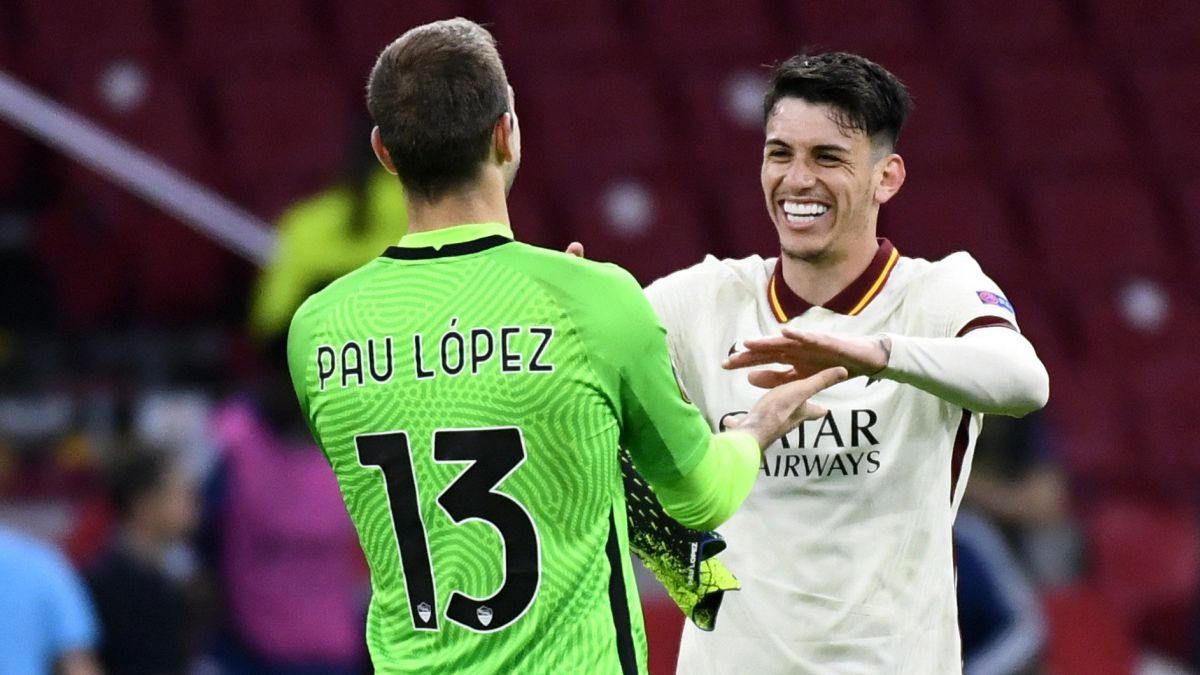 Roma continues its great European campaign with a prestigious triumph in Amsterdam. Ajax fell in their stadium, but controlled the game during several sections of a match that was on the verge of sentencing at the beginning of the second half. The tie also promises ahead of the second leg.
Both teams arrived at the appointment with casualties. The Dutch, without Onana, Stekelenburg, Blind and Mazraoui, lined up a very young eleven, with Scherpen (21 years old) in goal. Fonseca, meanwhile, without Mkhitaryan, Smalling, Kumbulla, Karsdorp, El Shaarawy and Zaniolo, decided to start without the talent of Villar or Borja Mayoral, top scorer in the Europa League with seven goals. Behind Dzeko's back, then, Pedro and Pellegrini acted, but if the Romanisti started better it was thanks to the arrival of Spinazzola, unstoppable for Rensch.
The Italian full-back, however, noticed a puncture in one of his races and had to leave the green on 29 ', replaced by Calafiori. It was a hard emotional and technical blow for the Romans, who before the break gave their rivals 1-0 with a pass behind Diawara that Mancini left to Klaassen, very smart combining with Tadić before pushing the ball into the goal .
It was the worst moment for the Italians, who suffered a lot at the beginning of the restart. The Giallorossi tried to start the play from behind, but they gave the rival the ball several times and, in one of those mistakes, Ibáñez knocked down Tadić on the edge of the area.
It was a penalty, the one that could sentence the fight, and that, on the contrary, totally changed the game. Pau López neutralized the launch of Tadić himself, and from then on the Romanisti woke up. The tie came with the help of Scherpen, who with a sing converted a Pellegrini free-kick at 1-1.
The last half hour was very even. Pau López was decisive again with a couple of interventions (the revulsive Brobbey gave him a lot of work), but in 87 'Roma turned the score around with a whip from Ibáñez after a corner. For the Romans it was a victory so long-suffering how fundamental: if Italy is still alive in European competitions, it owes everything to those of Fonseca.
Photos from as.com