Pablo Álvarez: "We don't believe in excuses. You have to adapt "
The second Mirandés coach has carried out the usual match preview in the absence of José Alberto, one of those affected by the coronavirus outbreak.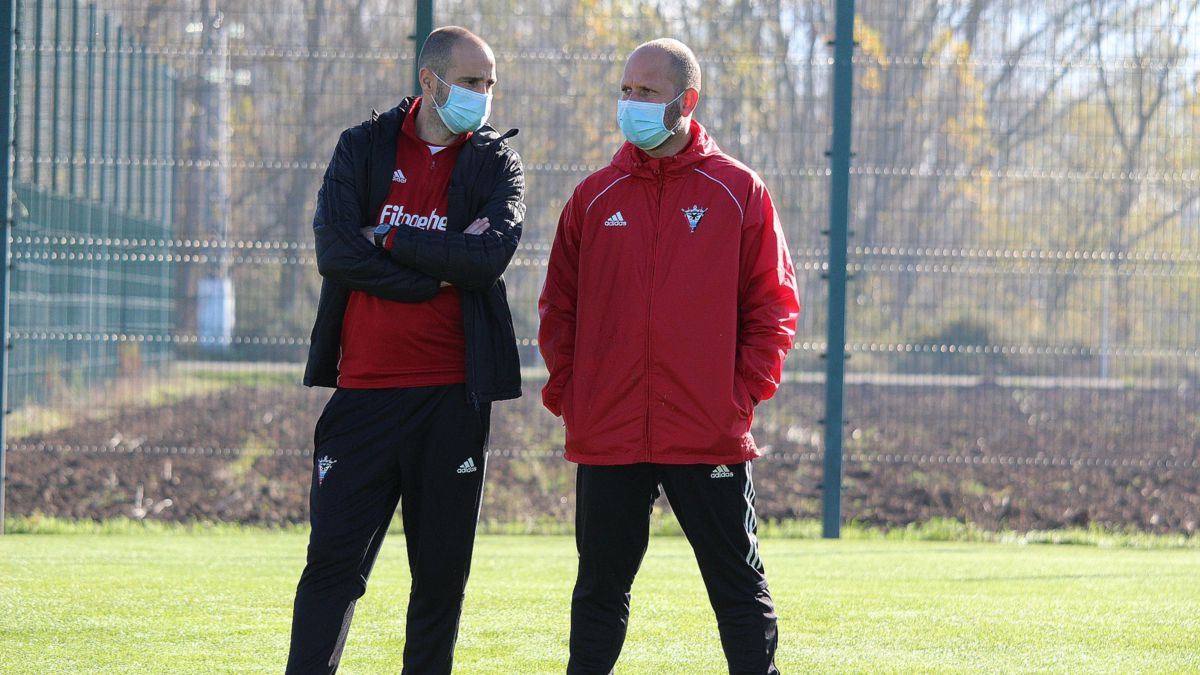 Circumstances are what they are and there is no other option but to adapt. It is the phrase that Pablo Álvarez, Mirandés' second coach, has repeated the most in the press appearance prior to the match against Sporting. The rojillos will travel with numerous absences to Asturian lands, but with the firm conviction of giving a lot of war during the ninety minutes. "We don't believe in excuses. You have to adapt to the circumstances. We are convinced that we will be competitive in Gijón, "he says.
The coaching staff will have to use the second team to complete the call-up, especially in the defensive field since the only healthy player is the Bosnian full-back Bojan Letic: "We know the reserve team well and we speak weekly with their coach Jonathan Prado. Many players have trained with us and we know they can help us. They are prepared to join the team and compete. "
The 'jabato' team will face the duel at El Molinón after three days of training. Both game system and starting eleven are a real unknown due to the circumstances. "We have a group of players with a lot of personality. On a mental level, you don't have to say anything to them because they want to train enormously. Faced with difficulties is where you see the teams. In the end we have alternatives to adapt to various game systems ", he points out.
Causes of the outbreak
Asked about the possible cause of the outbreak, Pablo Álvarez has preferred not to speak although he points out that the club has strictly complied with all the protocols established by LaLiga: "I think it is something that does not concern me, but in the end we are in a global pandemic. I say it on a personal level. Each of us must think if we are doing everything possible to stop it. The League also has to analyze if the protocols work, but Mirandés is very respectful of it. The players are very responsible. "
Photos from as.com