Oviedo and Las Palmas, opposite paths at Carlos Tartiere
The blues try to escape danger and the canaries dream of the playoff. The blues accumulate six weeks without winning and the canaries go through their best moment of the season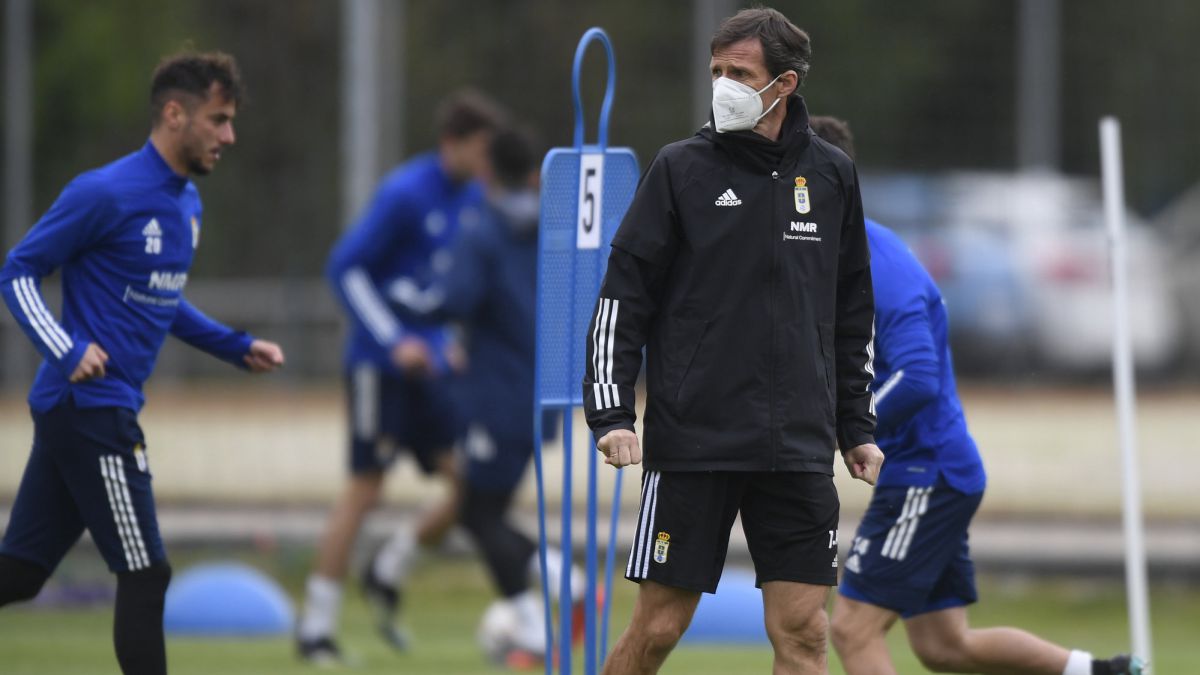 Oviedo and Las Palmas meet at Carlos Tartiere with very different trajectories (follow the game live on AS.com). While the visitors have been excited about the latest results, in the blues a climate of nervousness has been installed when they see that the relegation places are getting dangerously close. The clash in the capital of the Principality measures two moments and will serve to certify whether the two involved are approaching their objectives or adding a disappointment.
For Oviedo, the duel sounds like a turning point. Because it has been six weeks without winning, the streak is too heavy even for a team that had a comfortable income with the relegation, and because the duel precedes the Asturian derby of El Molinón. It's about adding up, escaping the burn and building morale for the most special clash.
Ziganda seems determined to bet on the most common of the season, after a few days with frequent changes in his team. With the 4-2-3-1 as the base system, Cuco will try to maintain defensive strength, with some novelty behind, and that those at the top manage to damage the yellow defense.
For its part, Las Palmas could be in its best moment of the season, although it is not worth much either. It happens that, with 27 points still at stake, the permanence could already be a minor objective (it has 44 points, 12 above), but nests 8 points behind the 6th classified, Rayo Vallecano. To qualify to play the playoffs, a dream for now impossible, you must equip yourself once in defense, because only Cartagena (44) has conceded more goals than the Gran Canaria team (43) .
It seems to have found Pepe Mel his base team, and he is not very given to changes just because. The main doubt could be in the goal, where Álvaro Valles took advantage of the absence of Álex Domínguez after his call with the U-21. The defense is not touched, while Maikel Mesa became strong in the double pivot before the injury of Javi Castellano, who returns to the list. "I always told him that if he played as he trained, he would always play with me. He is being fair to himself," Mel said this week of the Tenerife midfielder.
In attack the trio formed by Rober, Araujo and Jesé is immovable, with an increasingly greater understanding, sometimes translated into an offensive voracity that makes them uncontrollable, as Lugo well knows (6-1). Likewise, Clemente could leave his place to Pejiño.
In times of pandemic, with mobility restricted to the maximum, Las Palmas will spend three days in the Principality. He arrived in Oviedo yesterday and does not return to Gran Canaria until Sunday night.
Photos from as.com