Olazábal, after passing the court in Augusta: "Seve would be proud"
The Basque remembered his close friend, who would have turned 64 this Friday, after signing two formidable first laps at the Masters at 55 years old.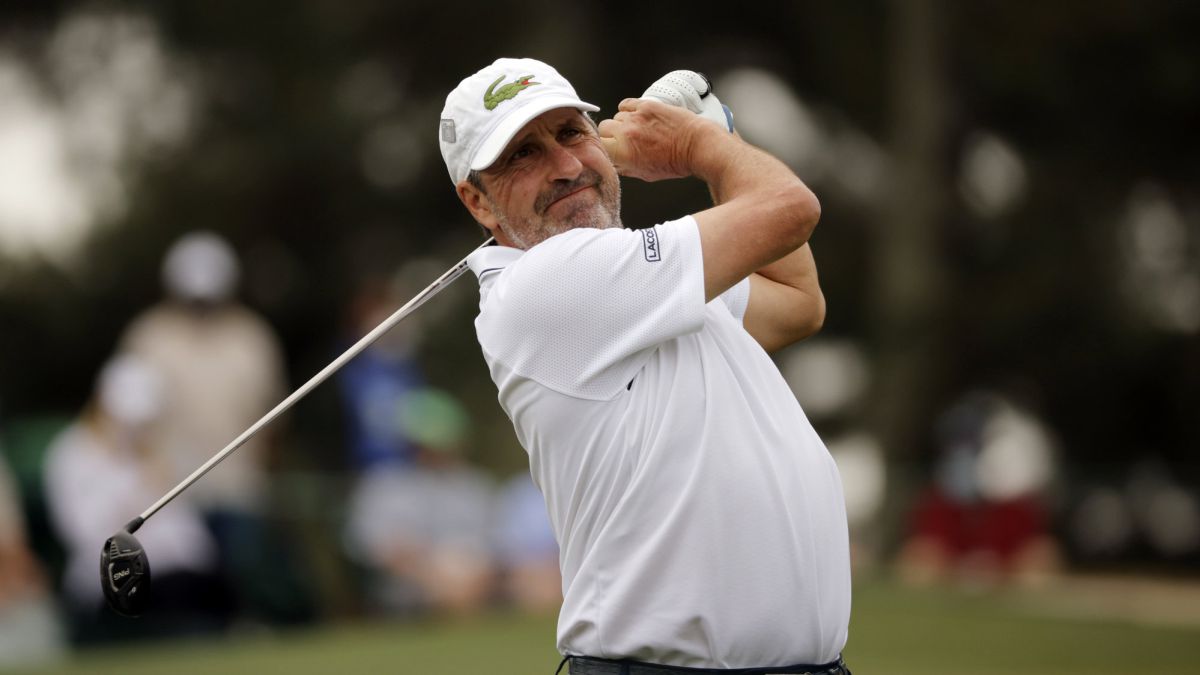 José María Olazábal is a titan. At 55, in his 33rd appearance at the Masters, the Hondarribia genius had the pleasure of making the cut and winning two more rounds of golf on Saturday and Sunday at Augusta National. They will be the third and fourth that I play at a competitive level in 2021, as he arrived at the appointment without having played any previous tournament.
On Thursday, in very difficult conditions, Olazábal maintained the type with a +3 and this Friday he dazzled with a formidable -1 to be on the good edge of the table with +2 in the accumulated. It is far from the head, which is shown by English Rose with nine fewer strokes, but at least the winner of the green jacket in 1994 and 1999, one of the three Spaniards who has dressed it, will play the final two rounds of this flagship tournament sport
The second round was even more special for the Basque because it also coincided with the day, April 9, when his close friend Seve Ballesteros, also champion in Augusta, he in 1980 and 1983, would have turned 64 if not for him cancer that ended his life in 2011. "I am a little bit excited to be honest. I have to say it with all my heart. It has been something that in recent years has been a main objective and when you see that you do not achieve it, it is hard. week fills me with satisfaction and pride. Today, if you have noticed, I come in navy blue and white, which are Seve's colors, because it would be his birthday. I want to dedicate it to him. I know it is not something extraordinary , but also to the people who have left us this year, "Olazábal explained excitedly.
"I miss a day like today not being able to have him here and not being able to hug each other, but I think he would be proud," he added. He also thanked "the entire Real Sociedad establishment and all the people of Gipuzkoa" for the victory in the Copa del Rey football match. "If you give me the choice, I would have preferred the Real to win and I failed the cut", he closed with joke.
Photos from as.com