The San Sebastian played the second part of the Classic and his performance was discreet. If he plays at Anfield, he could be in front of his last great opportunity ...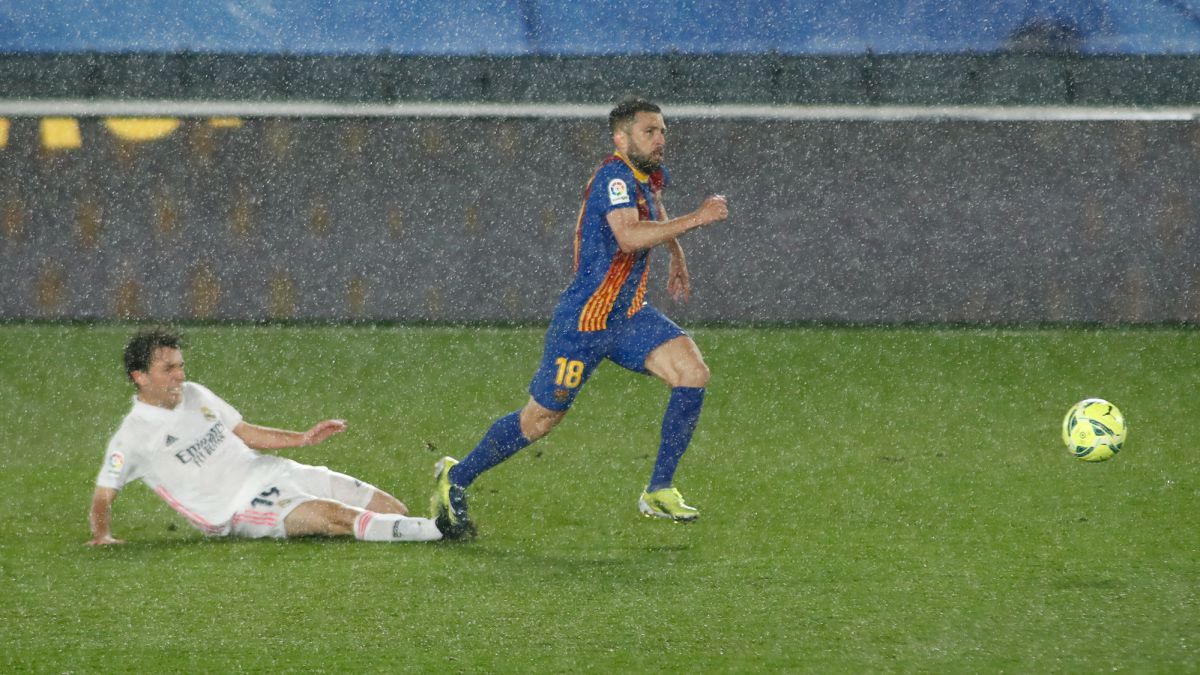 Álvaro Odriozola (25 years old) is restless in Madrid. The San Sebastian played the entire second half of the Classic against Barcelona and left a certain feeling of insecurity. Something that was not a surprise either, since Zidane has improvised with Lucas Vázquez as a winger for most of the season because the San Sebastian casts doubts. But that option no longer exists, because the Galician misses the remainder of the course.
Now, when Real Madrid faces the decisive stretch of the season, Zizou may be forced to count on Odriozola in a key clash, against Liverpool at Anfield next Wednesday (9pm CET). In the absence of knowing if Carvajal arrives on time or not, the coach has the defense in the frame: Ramos suffers a muscle injury, Varane is out due to COVID and Lucas Vázquez will not play this campaign again.
Odriozola played the second part of the Classic and the performance was discreet. He was in no-man's-land in the 2-1 for the Blaugrana and failed in the play in which Jordi Alba was able to tie the match. Errors that cause Zidane to doubt his ownership in the second leg of the Champions League.
Uncertain future
The truth is that this second stage of Odriozola at Real Madrid has been, so far, disappointing. He has barely played 362 minutes (the outfield player who has played the least in the entire squad). That little participation is even more worrying because a priori he started as Carvajal's natural replacement and the white squad player has only played 945 'due to various physical problems. Zidane has had to convert a Lucas Vázquez into the right side who, despite being in his last year of contract, has offered more guarantees in that area.
Real Madrid made a strong commitment to Odriozola but has not performed in any of his two stages in the white and neither during his mid-season loan at Bayern. For this reason, the game against Liverpool may be his last great opportunity to claim his place in the Zizou squad ...

Photos from as.com