Norsgaard (Movistar) does not stop hitting the stick: "Again 2nd!"
The Danish Movistar is surprising her 21 years in her first year with Movistar, but does not finish achieving a triumph. He has ... five second places!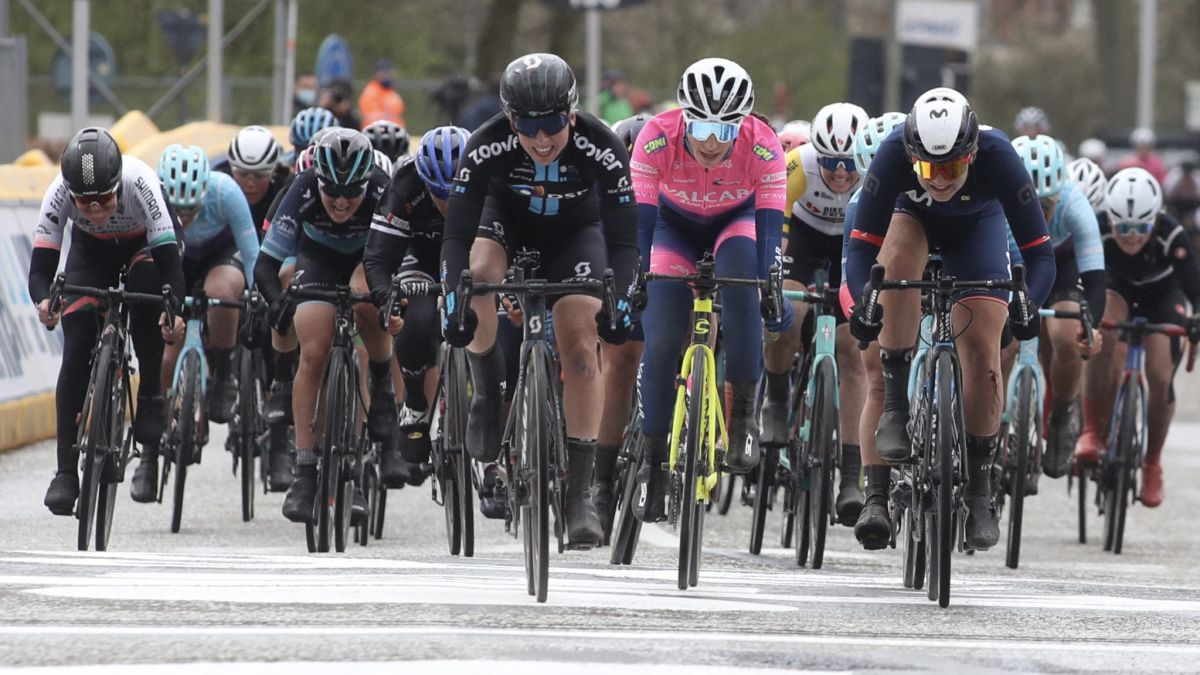 Lorena Wiebes won the Women's Scheldt GP in what marked the Dutch's first DSM victory. A victory achieved in a tight sprint in which one of the sensations of the season for the women's Movistar, Emma Norsgaard, was very present, who entered second. The 21-year-old Dane, sister of men's team rider Mathias Norsgaard, is wowing with her ability to shine in the classics and her top speed, but her first win in the telephone jersey is holding her back. At the moment, in ten days of competition, he has already added ... five second places!
Norsgaard started second in two classics in her first two races, Le Samyn and Omloop, and subsequently hit the stick three more times, in the third stage of the Dutch Healthy Aging Tour, in another classic like the Bruges-De Panne and now in this GP Scheldt. "Another second place! I don't know, maybe I have to start thinking about making a collection ... No, the truth is that I'm satisfied with today's result. It just hasn't happened; bad luck and to think that the next one will be the one with the triumph ", declared the Movistar.
A race in which there was also a Spanish protagonism with another very young cyclist, Sandra Alonso, a 22-year-old runner from Bizkaia Durango, who finished in a creditable eighth place and who made a positive balance: "I finished the Belgian tour with a better taste in my mouth than as it started. I had work done and I had to leave. "

Photos from as.com