No one reigns in the chaos of Nova Creu Alta
Sabadell resists the final onslaught of Cartagena in a very open match and adds the ninth consecutive draw at home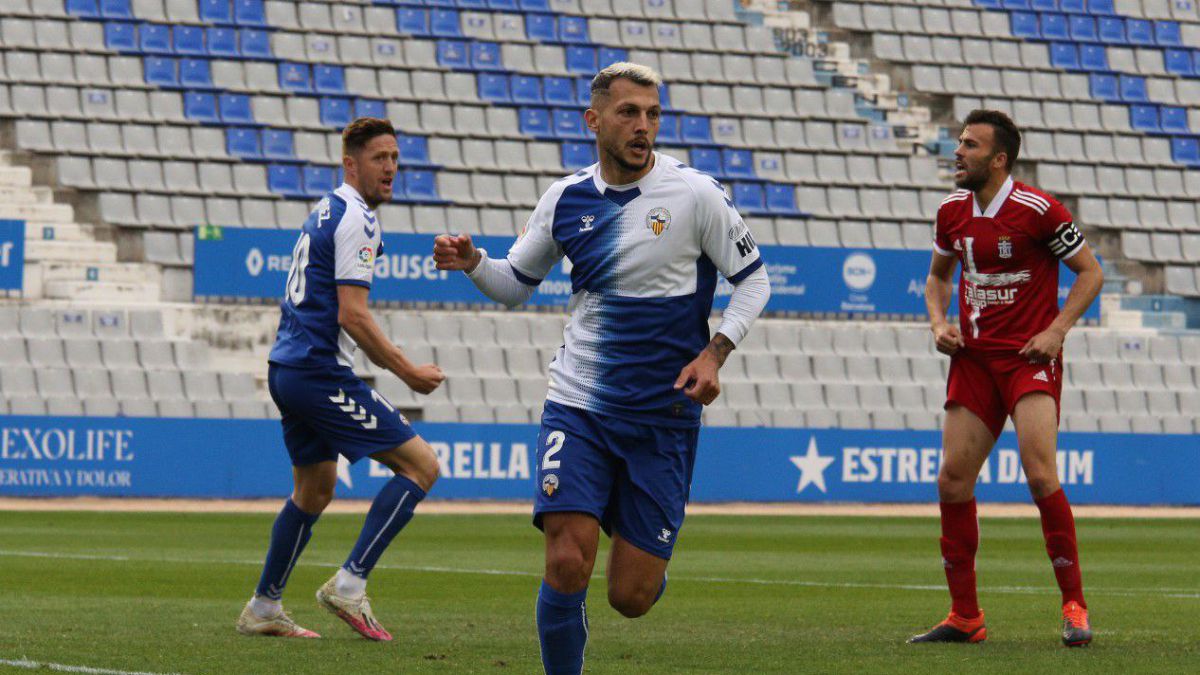 Two goals disallowed, two scored, one expulsion, Cristian's injury ... At Sabadell Cartagena practically everything happened and neither of them could clearly beat their rival. Sabadell struck first just when the VAR canceled a goal from Cartagena, but the equalizer of the visitors and the expulsion of Jaime once again turned the game around. Despite the numerical superiority of Cartagena, Sabadell saved a point in a final suffered for the Catalans.
For a fan of a few years ago, one who does not know what VAR is, it would be difficult to explain the first half hour of Sabadell-Cartagena. Not because he is not able to understand that there is a video refereeing system that can correct the referee (as happened in the 17th minute with the Cartagena goal) but because, if he has never seen it in action, he will hardly understand the impact it can have. the VAR in a match.
Y is that he not only encouraged the referee to annul Rául Navas' goal, but because he knocked out Cartagena, which was already ahead of the game. So much so that in the immediately subsequent play Sabadell scored. Cornud put in a magnificent center that Stoichkov connected, but the misalignments of the Albinegros (both in the center and in the shot) were evident. From 0-1 to 1-0 in one play.
Before the goal, Sabadell had commanded, with possession as high as it was sterile, while Cartagena waited in order in a 4-4-2. The best option to unbalance the game was headed by Cristian López, but Mackay stopped. After the goal, however, the dynamics changed. Cartagena took a step forward (it no longer had a point to lose) and continued to generate danger, mainly with the passing game. Stoichkov scored a great goal, as big as the previous foul that prevented him from getting on the scoreboard.
The second half started with very bad news for Cartagena, when Cristian López left injured. And crying. A very bad knee injury awaiting the final diagnosis. But he continued with a very good one: Rubén Castro tied the game with an excellent volley off a magical pass from De Blasis. And, the dynamics of the meeting, continued on the side of Cartagena with the expulsion of Jaime for a hard tackle on De Blasis. The referee hesitated for a second, the play was one of those popularly known as the 'orange card', but he expelled Jaime in an action that was hardly debatable. He came in very hard.
From here, Sabadell's plan was obvious: save the point already added, waiting for everyone behind the ball except Stoichkov, and try to connect with the striker in case of theft. Some reached him, but without too much danger. Hidalgo brought in men of refreshment and neutralized the attacks of Cartagena, none too dangerous, until 85 'forced Mackay to show off. From there, the siege. Cartagena insisted and Sabadell suffered, finishing with nine.
Photos from as.com