Needs lurk in the night of Fernando Torres
Fuenlabrada wants to make people forget the bad image given in Barcelona. Zaragoza is only worth the win. Nieto, Sanabria and Azón point to eleven.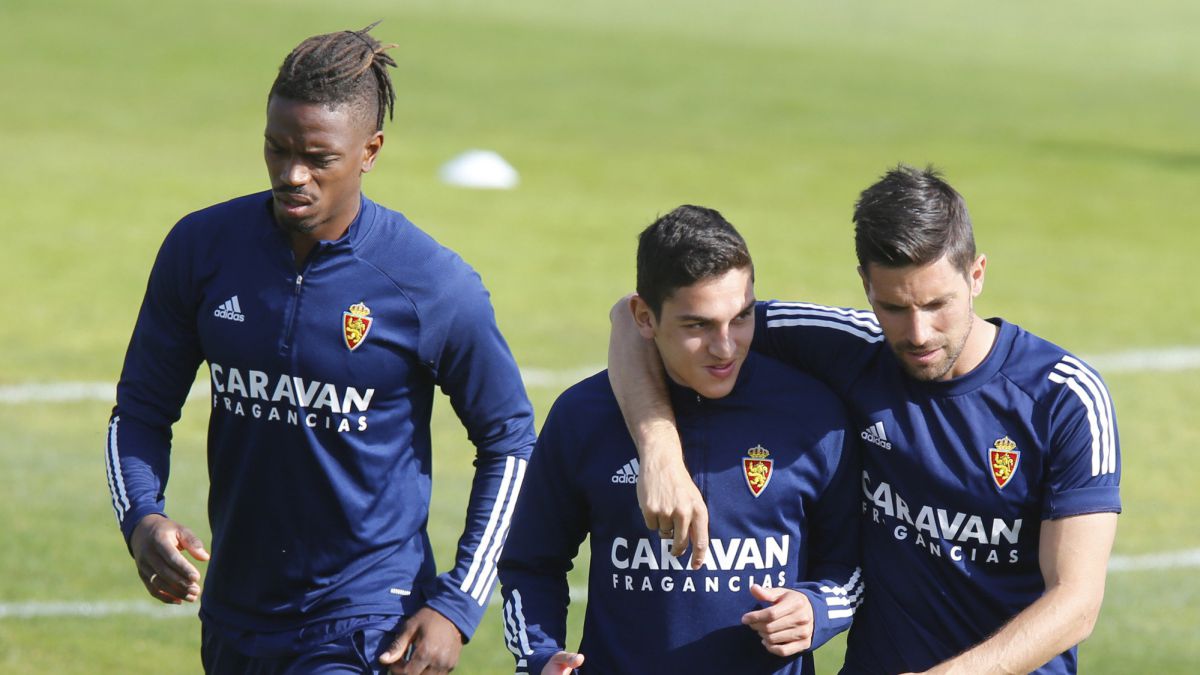 It has always been said that Segunda does not attend to history or showcases and that, for this reason, all teams must have salvation as their first objective, regardless of whether you are a team almost newcomer to professional football like Fuenlabrada or ancient like Real Zaragoza. In this long-distance race for permanence, the Fuenlabreños march with much more oxygen than the Aragonese and, therefore, both clubs have a key date in this duel (follow the game live on As.com) .
The locals also arrive wanting to show that the defeat they received in Cornellà was just a very bad afternoon. For this and to get even more distance from one of his rivals in the 'league' for salvation, recovering the competitive gene 'made in Torres' with pride and humility is key.
For this, they will not be able to count on Nteka, sanctioned, or Sekou, Pinchi, Feuillassier and Iribas, injured. However, and although this forces Oltra to rebuild his line of attackers, not all of them are penalties in the azulones. Ibán and Valentín seem to be fully recovered, it should not even be surprising that the former was the starter behind Borja Garcés, and Kante could return to the call, although it would be difficult to see him on the green of the blue fiefdom. For the rest, the local eleven will be similar to the one seen in the victories against Leganés and Mallorca with the doubt of Pathé Ciss or Jano accompanying Cristóbal in the engine room.
Real Zaragoza is only worth the victory at Fernando Torres, after the results of the day have returned them to the brink of the abyss. Juan Ignacio Martínez's team is the worst visitor in the category, with only nine points won at home, but they are obliged to respond to the statistics so as not to see themselves again with the water around their neck.
JIM, who does not usually release a pledge, announced changes in his press conference on Saturday, so Zaragoza will present news tonight. And it probably will on all of its lines. Nieto, Sanabria and Iván Azón aim to enter the eleven to the detriment of Chavarría, in a very poor state of form, Bermejo, who misses a goal sung per game, and Álex Alegría (a single target in eleven days), whose ownership already not hold another day. Nor can it be ruled out that Francés or Peybernes leave their place to Jair in the center of the defense, but four variations seem too much for the continuist philosophy of Juan Ignacio Martínez, who bluntly assumes the seriousness of his team's situation: "We come from two draws that know little and we must add the three points in Fuenlabrada ".
Zaragoza recovers the Slovenian international Vuckic, a substitute substitute, so his presence in the call is irrelevant, and he has casualties due to injury and COVID-19 of Atienza and Javi Ros, and James Igbekeme, in the final stretch of the recovery process from your knee sprain. And, be careful, he has his striker Narváez one yellow card away from serving a suspension match.
KEYS TO THE GAME Keep calm
Oltra already warned at a press conference that it is a priority to put an end to that red bloodletting that the azulón team sees. Four in nine games with the Valencian coach at the helm.
Win or win
Real Zaragoza is not worth another result than victory so as not to find themselves in a very delicate situation again.ASES TO FOLLOW Mula
Injuries have provided another golden opportunity for the Catalan to gain a place in Oltra's attack. You must step forward.
Iván Azón
The young forward points to the starting eleven to the detriment of an irrelevant Alegría. It brings power, speed and a lot of desire.
Win or Win
Photos from as.com