The legendary Espanyol exporter participates with his gloves in a collection organized by 'Llobregat Blanc i Blau' together with the Banc dels Aliments.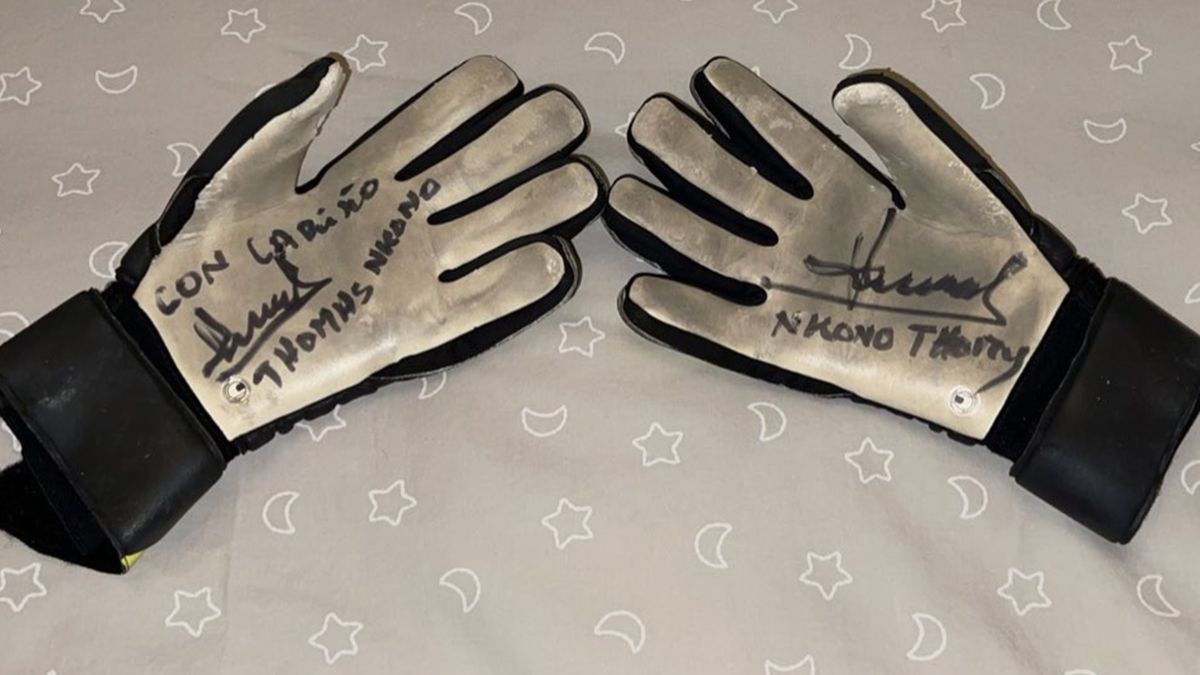 Signed and dedicated Tommy N'Kono gloves, which the African goalkeeper legend himself will personally deliver to the winner, is the valuable prize that one of the participants will win in an initiative as laudable as the one promoted by the 'Llobregat Blanc i Blau ', which is broadcast by Ràdio Despí and which dedicates its content to Espanyol.
This is a solidarity collection of food for families in a precarious situation that is carried through the Banc dels Aliments in a telematic way (this is the link). Whoever wishes, can buy products –preserves, broth, cookies, eggs, legumes, milk, porridges… - for a value of ten or more euros, and send the proof of purchase to the e-mail glovessolidarios@gmail.com. You will be entered into the drawing for N'Kono gloves, and you will be eligible for more entries (and more chances to win the prize) for every 10 euro purchase you make.It is not the first time that 'Llobregat Blanc i Blau' has done selflessly for a good cause. Without going any further, at the end of 2020 the program successfully launched a fundraising campaign for the Pediatric Cancer Center Barcelona of the Sant Joan de Déu Hospital, through the raffle of the mythical Massana shirt that Iñaki Pérez de Arrilucea wore during the 1987 season. 88.
Photos from as.com