Movistar Estudiantes hits first in the quarters
The schoolgirls beat Lointek Gernika. They will have to defend the five-point income on Sunday at Maloste to advance to the semifinals.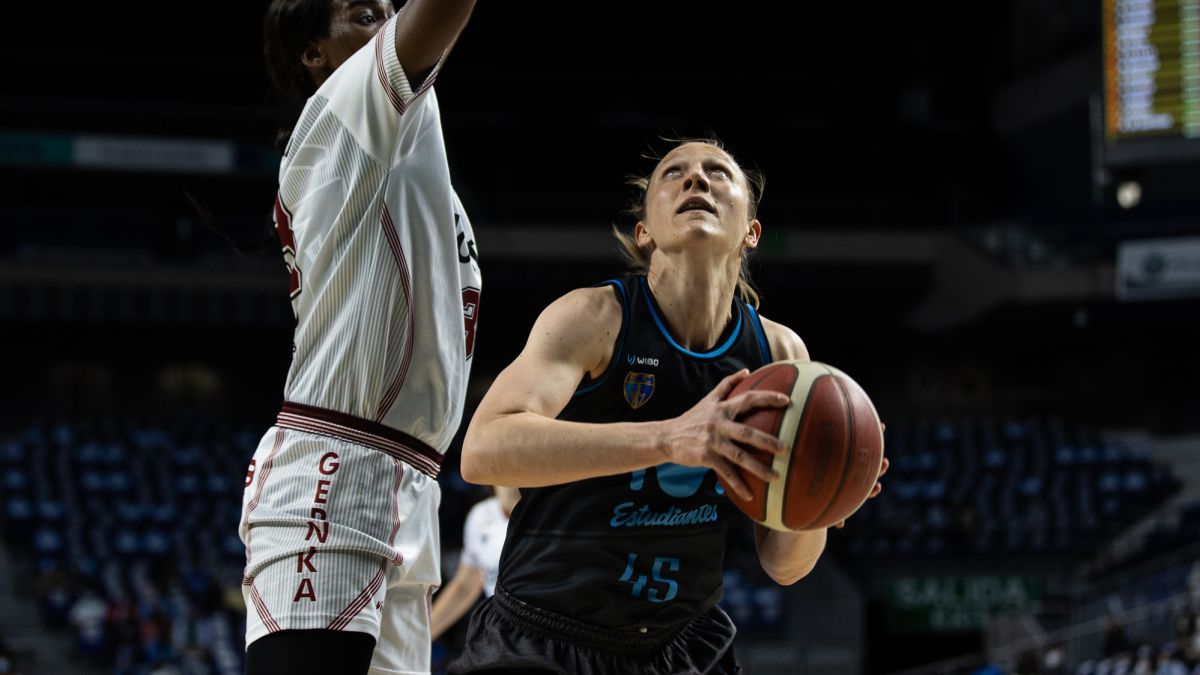 Movistar Estudiantes struck first in the quarterfinals of the Endesa Women's League. They beat Lointek Gernika for the first time this season by 47-42 at a WiZink Center with an audience, 1,168 spectators, for the first time since March 8, 2020. That Sunday was the school's last ACB match before the break for coronavirus pandemic.
88 days without student fans being able to go to the Palace to enjoy any of their teams, in this case some Women in Black, which have had a (limited) audience at the Magariños throughout this year and which are doing a historic season : They qualified for the second time in history for the Copa de la Reina and now enjoy the playoffs after the best regular season ever with 18 wins in 30 games.
Y for the newly promoted to take another step, impossible to imagine just a few months ago, they will have to defend that difference of 5 points in the second leg, at Maloste, next Sunday, April 4 (9:00 p.m., Teledeporte). One more challenge. Nothing new for Alberto Ortego's girls, who came to the duel with doubts after having lost the two duels of this course against their rival.
Unknowns that did not dissipate in the first quarter, but after the break. The schoolboys began sending in the first quarter (9-7). Low score that was not corrected throughout the match, not even when the locals gave a good arreón in the third quarter: +13 (31-18) thanks to 5 goals from Leslie Knight, who like Raman, played the playoff after missing the Cup because of COVID.
Gernika regained ground with two 3-pointers from Bjorklund and the inner power of Nogaye Lo to leave everything open in the fourth quarter (35-34). Both and Cornelius accumulated 36 of the 42 goals of the Basques, which did not allow any more breakaways from Movistar. El Maloste will pass judgment.
Photos from as.com