Moha: "I wanted to play and show the footballer that I am"
The Moroccan winger played his first minutes of the second round at El Molinón-Quini. He took advantage of them to claim.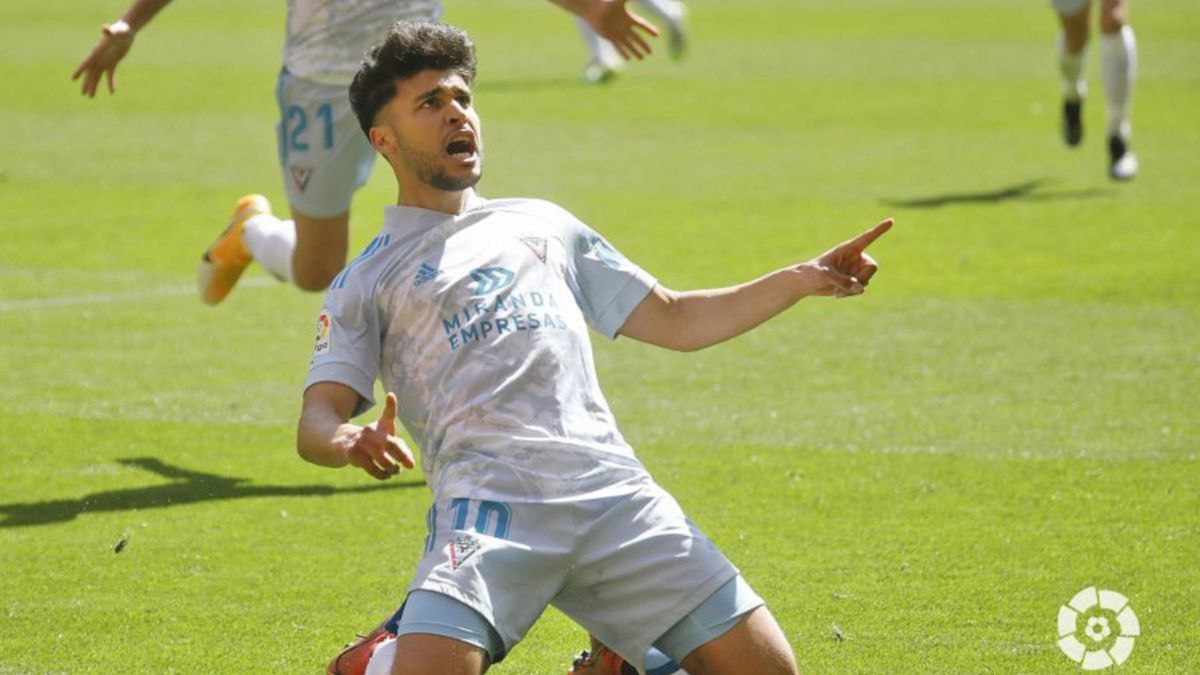 He had before him a great opportunity to prove himself on the pitch. He did not jump from the start despite the number of casualties that the team had to face the appointment in Gijón, but it served as a catalyst. And what a shock! The Mirandés winger, Moha Ezzarfani, revolutionized the match with his departure. The Moroccan player achieved the goal that meant the tie in the first minutes he played in the second round of competition. "When you mark, you see your work more. It was an immense joy. I really wanted to play again, that they give me that confidence and show the footballer that I am," he says.
The 'jabato' team grew in the face of adversity to get even closer to remaining in the Silver category: "We were clear that we were prepared, although at the beginning of the week we were annoyed because it was a very complicated situation. We wanted to adapt to the conditions as soon as possible. positions and be physically well, but we go to all the fields to win, always for the three points ".
Moha highlights good collective work. The key to success to add the three points in El Molinón-Quini. "It has been noticed the family that we are, what we can achieve in the face of adversity. Sporting had not lost all year in their field. We returned very happy after all the days we had spent at home. They were difficult for everyone. Hopefully. soon all the colleagues are with us and the coach above all, "he emphasizes.

Photos from as.com