Media Europe fights for the sensation of AZ
Teun Koopmeiners is the 23-year-old center that several major league teams yearn for. Kloop intends to be the replacement for Wijnaldum.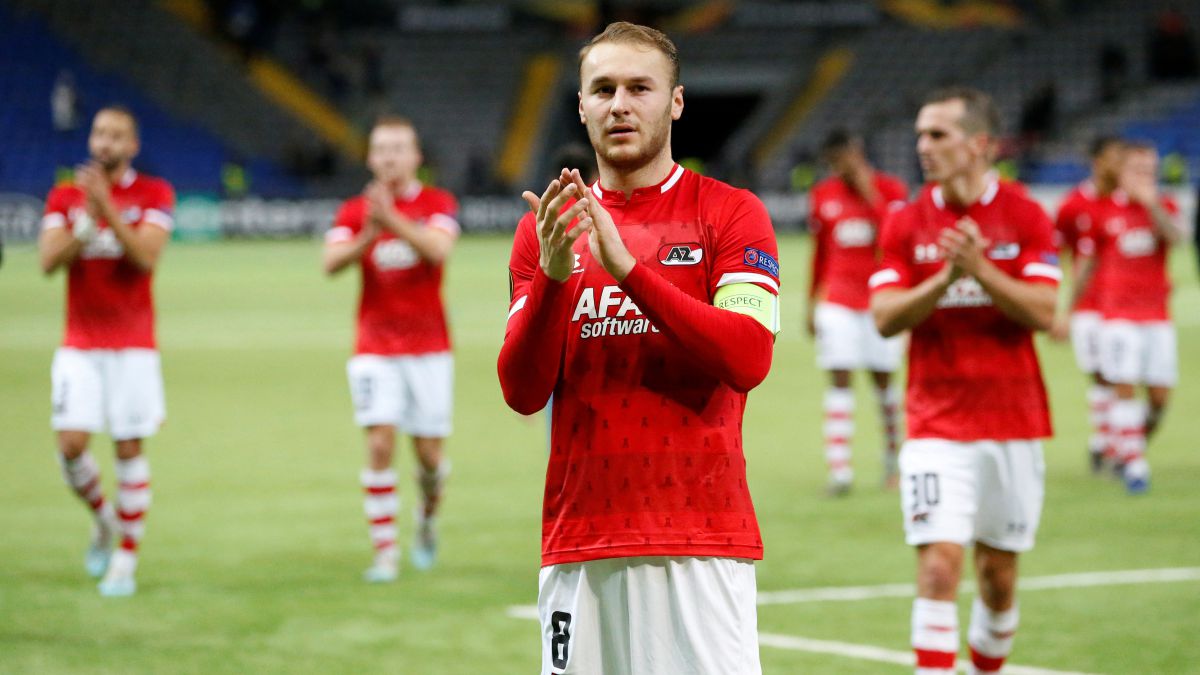 The prolific football of the Netherlands has spawned another senior prospect. Teun Koopmeiners is meeting expectations and the AZ captain, at 23 years old, seems to have closed the training cycle in his country and teams from the best leagues are already crowding around him. The last one to break into force is Liverpool. Kloop sees him as an ideal candidate to balance Wijnaldum's downside. But the English club is not the only one, far from it. Rome, Inter, Naples, Seville ... Many teams have been interested in their situation.
He is a left-handed central midfielder, although he has played in other positions, of a tremendous hierarchy and an excellent ball hitting. With a brilliant reading of the game, both in offensive and defensive phases, and a very good foot, he adorns all of that with good arrival and precision from set pieces. This season he has managed to score 17 goals in 37 games. Footballer, moreover, with an already consolidated physique and who is completely made for a league of the highest level and with the possibility of performing playing every three days.
Koopmeiners ends contract with AZ in 2023, but his departure this summer is almost a fact. The player is more than ready. Liverpool have a need. His compatriot Wijnaldum will leave the team free and he is a more than interesting replacement. Koopmeiners can occupy two of the three positions of the steering wheels of the German coach in his team. His pass is estimated to cost $ 20 million. Some specialists compare him to Kroos for his hierarchy and striking ability. Together with his contemporary Locatelli, he is one of the midfielders of the '98 generation called to play a leading role in European football in the coming years. Sevilla, with Monchi at the helm, is also in the fight.
Photos from as.com