Mbappé: "When I decide my future, I will come and talk about it"
The French international has yet to decide where he will play next season and was asked yesterday about his future after the France game against Bosnia.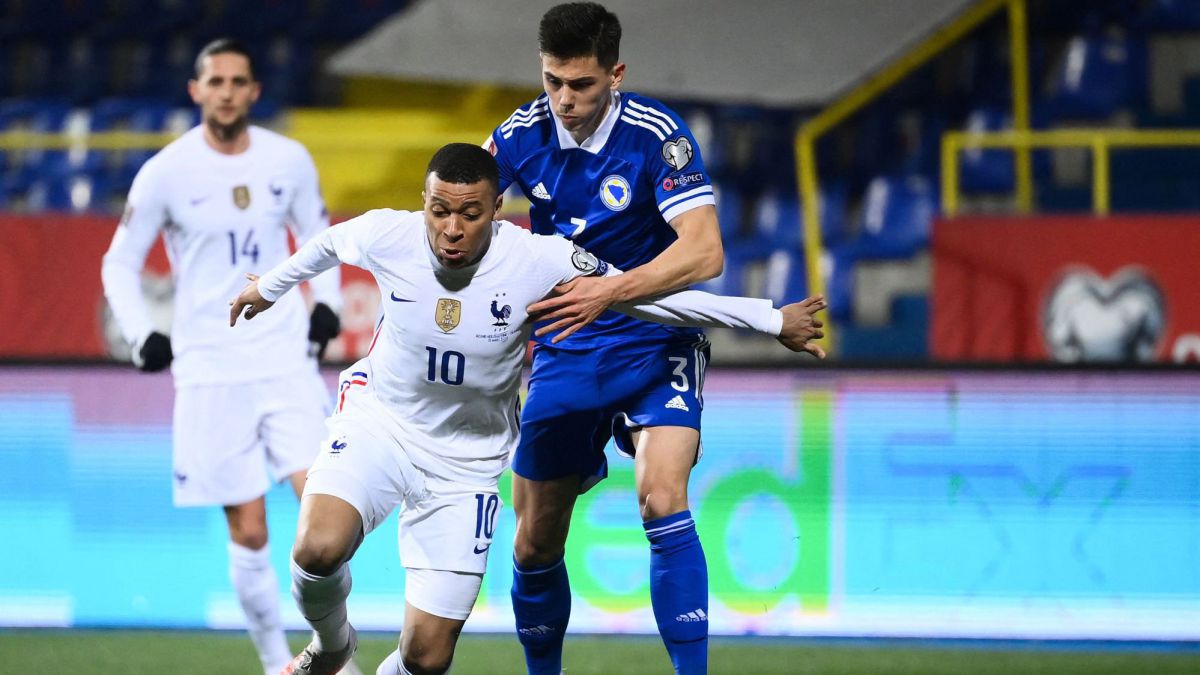 Kylian Mbappé continues without giving clues about his future. Two months after the end of the season, the French international has still not decided where he will play next season and both PSG and the fans of the Parisian team are impatient at the possibility that he will not be in the French capital from June. Yesterday, after winning Bosnia with France, Bondy's was asked about his future.
"It is different to play for France for those who come from abroad. I am here all the time, playing for PSG and with the French national team. It is a different context and I knew it when I signed for PSG. We will see later. If this can influence my decision to stay at PSG in the summer? Of course. But it's not just that. The most important thing is to feel good where you are and have fun every day, "said Mbappé.
In addition, he added: "If I have advanced in my reflection to continue or not at PSG? If I had advanced, I would have come to talk about it right now. When I have made my decision, I will come and talk about it." Mbappé's decision remains an enigma today and everything indicates that he will wait until the end of the season to reveal his future.
Photos from as.com