Martin stages his philosophical book, 'Socrates on a Bicycle'
The Cofidis climber, graduated with a master's degree in philosophy, has published his work, in which he mixes fiction and fantasy with doubts and meditations.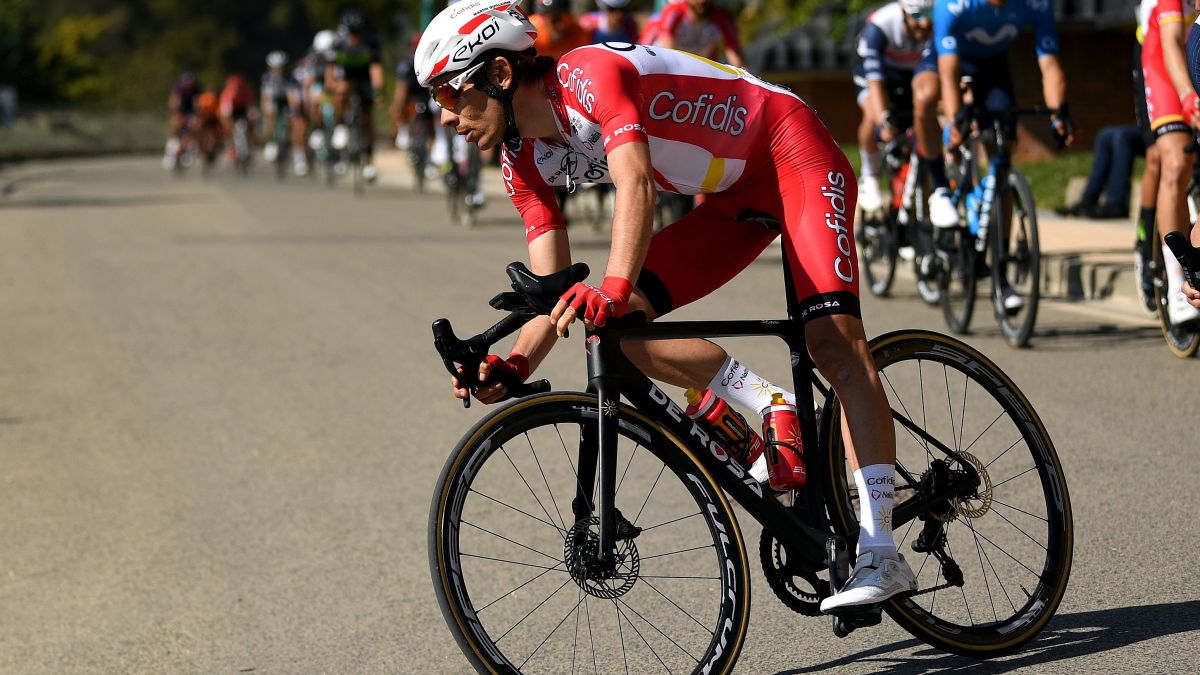 The French cyclist Guillaume Martin (Cofidis), the philosopher of the peloton currently competing in Itzulia, has brought to light his work 'Socrates on a bicycle', where he reflects his knowledge as a thinker and runner around his sport. Martin, 27, first Frenchman in the 2020 Tour and king of the mountain in the Vuelta, one of the most outstanding cyclists in his country, pours his knowledge of philosophy, his passion for cycling and his imagination and reflections on the world of sport.
The Gallic runner shares with "cyclosophers" such as Socrates, Aristotle or Nietzsche their participation in the Tour, to which they are invited, and with them exposes their questions, doubts and discussions. Martin reflects with all of them and wonders if such smart people can conquer the yellow jersey. Thus it opens the doors of imagination, in order to introduce us to the world of cycling and make us reflect.
The essay mixes fiction and fable with the deepest meditations. Nietzsche training with courage, illustrious philosophers climbing ports alongside the great champions, Heidegger falling into a ditch, Socrates taking the lead of the peloton or even Sartre directing the French team ... A philosophical fantasy whose aim is to erase many clichés associated with athletes , showing that high-level physical effort is not the enemy of intellectual activity, and that the head and legs do not have to go separately.
Guillaume Martin graduated with a master's degree in philosophy and is also notable for his original reflections and writing. His final degree project was on sports. Specifically, he dared to put the athletic phenomenon in relation to the work of Nietzsche. Subsequently, he has written chronicles for the newspaper Le Monde and a play, Platon vs. Platoche. Socrates on a Bicycle is his first book.
Photos from as.com