Mariño: "You have to win seven games to secure the 'playoff"
The goalkeeper, who prefers "not to give more laps" to the defeat against Mirandés, clarifies that perhaps there are fewer points needed to dispute the promotion.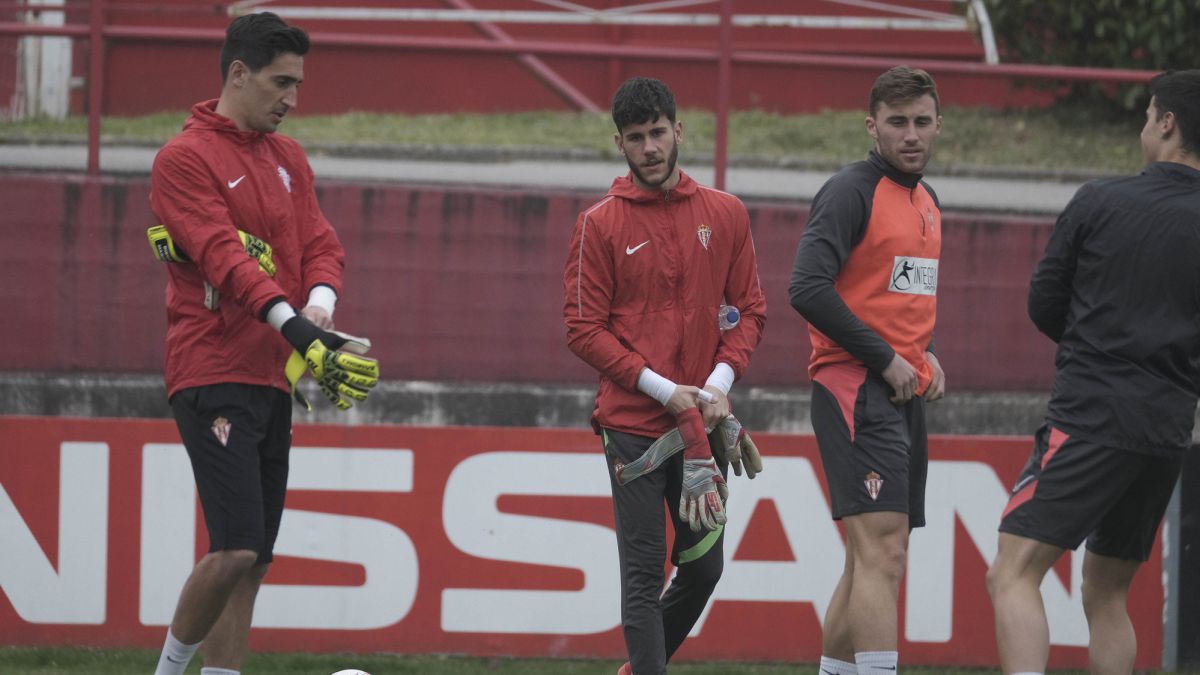 The Sporting dressing room, with their coach at the helm, always insist on the need to look and think exclusively about the next game, "in the immediate" - David Gallego likes to repeat - but it is inevitable that in the squad begin to make accounts to achieve the goal of entering the final fight for promotion. At least, Diego Mariño has given clues as to where the shots of these calculations are going and concludes that the rojiblanco team will have to get 21 of the 27 points that remain to be disputed to be guaranteed the presence in the qualifying rounds to achieve the long-awaited return to First.
"Mathematics says that if we win seven games, we are assured of our place in the 'playoff'. I think seven are the ones that are missing right now to ensure the 'playoff'," explained Mariño in the Mareo press room. Now, the rojiblanco goalkeeper clarified that this is the need that is glimpsed today but it may not be necessary to add that number of points that would take Sporting to 83 points, two more than he achieved in the direct promotion with Abelardo in 2015.
In that sense, he recalled that "this year many points are being made. It is a very high score, compared to previous years; with the score we have today, in previous seasons, we would be much closer or even involved in direct promotion." And he insisted: "Surely seven victories are not necessary, but right now, with mathematics and numbers in hand, we have to think that we need to win seven games to ensure that 'playoff."
Last Sunday's surprising defeat against Mirandés at El Molinón does not seem to have affected Sporting. "The message is to continue, to think about Tenerife and not to think about that defeat any more," said Mariño. The Galician goalkeeper assured that the rojiblancos players face "with maximum enthusiasm these last remaining matches, to get one more prize for this good season that we are doing." He is convinced that 95% of the fans would have signed the current situation of their team at the beginning of the season.
"It was a very good opportunity, especially in El Molinón, which is where we have the most confidence. But at some point we had to lose at home. There is no choice but to continue, we are having a good season and, after all that we are achieving, we cannot stop to think that we have lost a match, "he added.
Diego Mariño claims to see "as closely as a month and a half ago" Sporting's goal, which is no other than promotion. "We are on the path of, at least, being able to fight it. Then it may or may not be. A 'playoff' is a lottery, but we have the illusion," he concluded.
Photos from as.com