Málaga executes Lugo and leaves Luis César very touched
The locals accumulate eleven days without winning and look into the well. Málaga does not lose sight of the playoff. The referee conceded the goal to Lombán and not to Scepovic ..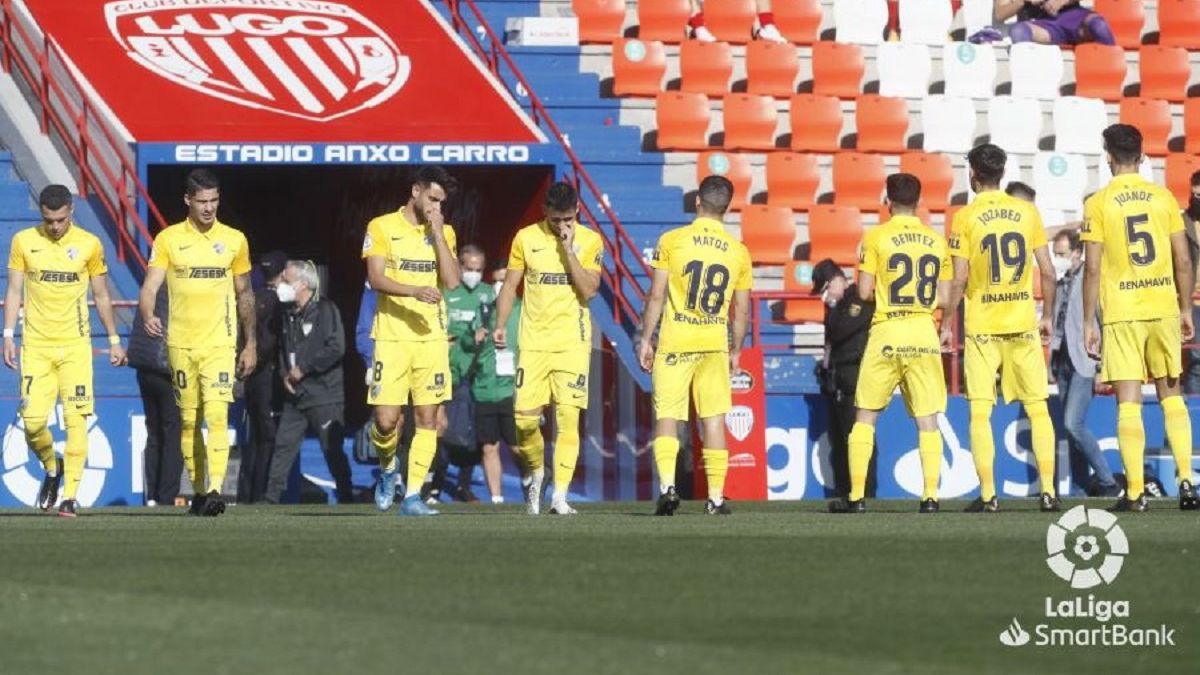 When the arrow points down everything goes against. Lugo changed players, changed their attitude and even changed their style, much more cautious than in previous games, but the result was the same. It did not matter that there were occasions or that, at times, Malaga signed a tie. In the end another error in defense and a forward, Stefan, through whom the years pass but does not lose his sense of smell, sentenced the albivermellos and also puts Luis César, who only accumulates three points out of 18 played, in a very difficult situation. Málaga, meanwhile, does not renounce to look up after a match in which it was more pragmatic than showy.
However, the referee report conceded the goal to Lombán and not to Stefan Scepovic. Why? The defender took a powerful lateral free kick that Cantero took from behind the goal line. The play continued and Stefan Scepovic scored a top scorer. It is not detracting from its beauty, but the arbitration document is clear about it, Gol de Lombán.
Luis César promised changes in the previous one and carried them out in defense where he placed Diego Alende, central and right-handed, on the left side. Pellicer had to add to his rotations the premature substitution of Luis Muñoz, injured, for Benkhemassa in the 17th minute. Málaga started bossy by monopolizing the ball against a Lugo who did not smell the ball. The Andalusians came more, although they lacked tusk, while those of Luis César prioritized not fitting in after the drama against Las Palmas. However, it was Lugo who gave serious warning after half an hour with a goal by Djaló annulled by a more than doubtful previous foul by Barreiro on Juan Soriano. Even so, the set served for Malaga to take a step back and the game swayed, although without danger in any area.
The second half began with a very clear chance for each team, and in the same minute. A Benkhemassa got the shot under the sticks Venancio and, in the counterattack, Juan Soriano had to shine against Chris Ramos, who headed only in a small area. Luis César redoubled his bet by joining Appiah and Valentín, two bullets, in the field. Málaga no longer had the ball and suffered from behind, cuddled by an emboldened Lugo. However, it was Málaga who found the goal in a side foul badly defended by the locals and that Stefan pushed for goal although the important goal was scored by Lombán. There was no time for more and Lugo looks over the precipice and with him, Luis César.
Photos from as.com