Magariños honors Women in Black
The Movistar Estudiantes players were received by dozens of girls with masks and sanitary security after being eliminated from the playoff.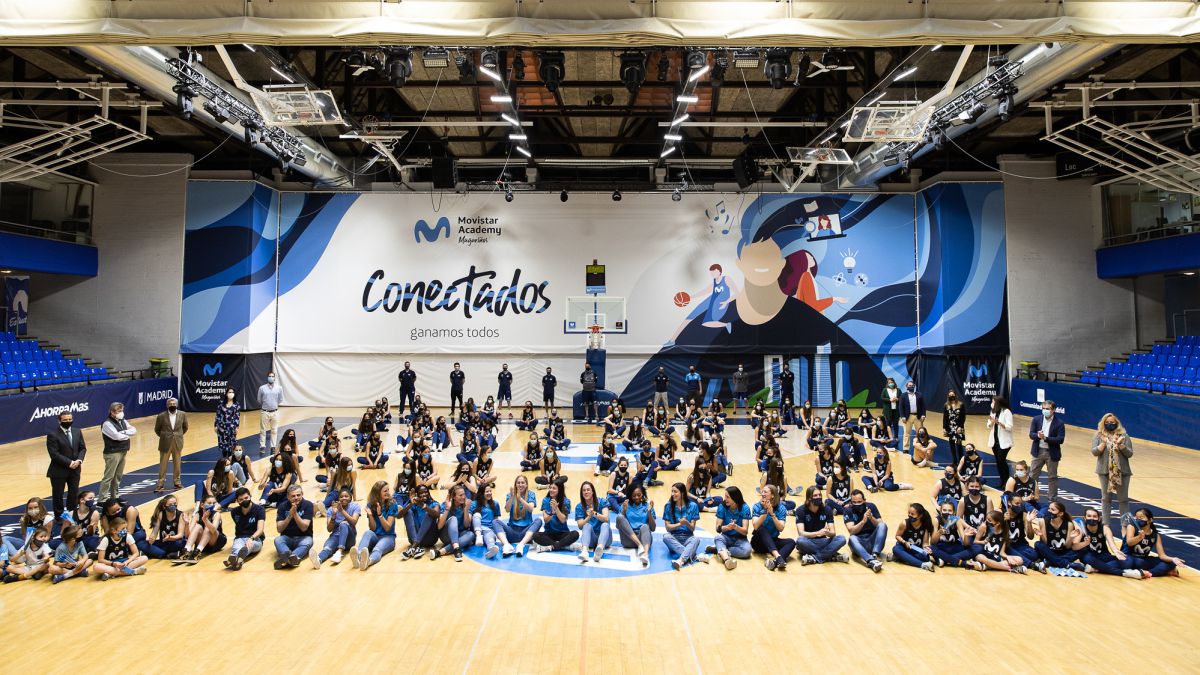 Movistar Estudiantes' Women in Black received a warm tribute this Monday at Magariños, the current Movistar Academy Magariños, a day after being eliminated in the quarterfinals of the Women's League against Lointek Gernika. They said goodbye to the competition, but this does not cloud a season to remember, the best in the history of Las Ramireñas.
The players of Alberto Ortego, the best coach of the course, closed the regular phase in fifth position with 18 victories in 30 games. A record that allowed them to go for the third time in their history to the playoff for the title a month after their second ever participation in the Queen's Cup.
The event was attended by the president of the sports club, Miguel Ángel Bufalá, and of the Movistar Estudiantes and Fundación Estudiantes, Fernando Galindo. Also Ander Pérez, director of sponsorships for Movistar. But, above all, dozens of girls from the quarry who received the Ramiro heroines with a mask and a safety distance with honors. The pandemic, once again, prevented the full enjoyment of the Women in Black they loved very much.
Photos from as.com