Madrid's accounts in Istanbul on the final day
The Whites, who have traveled with Llull, will qualify for the quarterfinal playoff for the ninth year in a row if they win on the Fenerbahçe court. If they lose, they will have to wait for Zenit.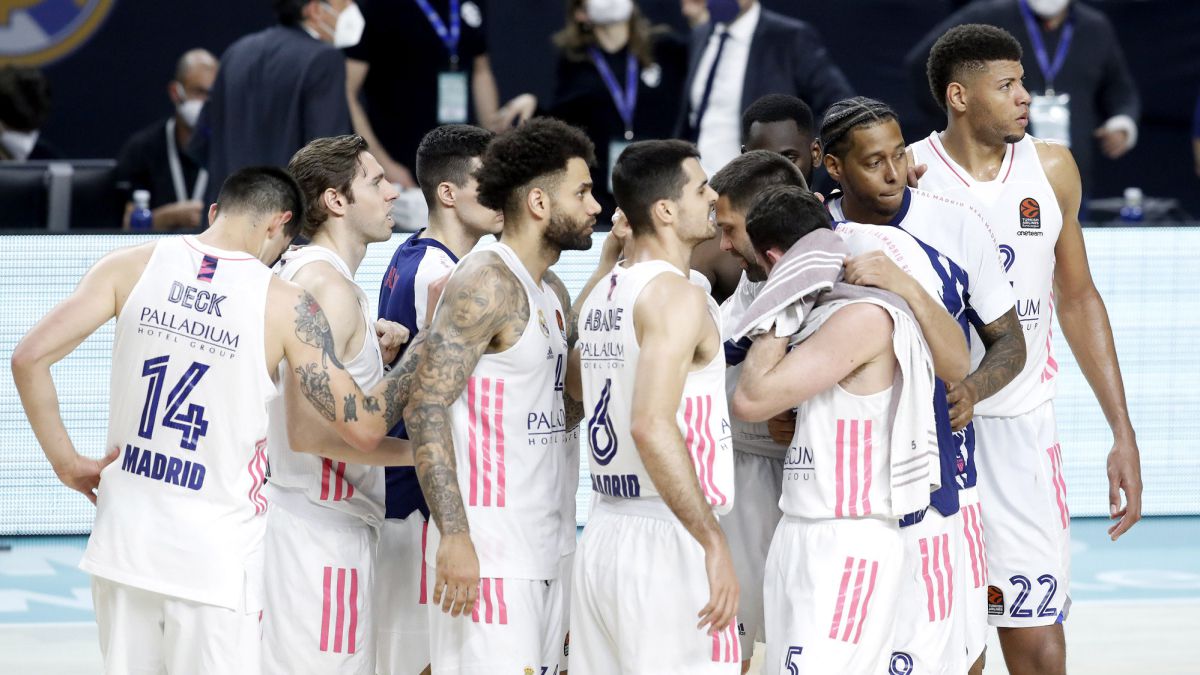 There is so much excitement in the Euroleague that today at ten o'clock at night, after the last of Madrid's last decisive duels in an agonizing regular phase final, we may have to continue waiting for tomorrow or next Monday, for Zenit to complete his schedule, to know if he is in or out of the playoff.The only certainty is that the Whites depend on themselves, that if they win on the Fenerbahçe court (19:45, Dazn) they will be classified for the quarterfinals for the ninth year in a row (follow the game live on As.com). Then they can be fifth (if Barça beat Bayern tomorrow) and they would cross the fourth, Armani, without the advantage of the court, or sixth and one of the favorites, Efes, would wait as third (CSKA could still be third instead of second as it seems, but for that the Russian team must lose their two games, the one today against Villeurbanne and the postponed next Wednesday against Panathinaikos, both in Moscow, and that Efes win in Milan) .
If Laso's men fall at Ulker Sports, they will need a stumble from Zenit at home, either tomorrow against Maccabi or Monday against Panathinaikos in a postponed match on Matchday 6 (that is, at the end of October). This can delay the outcome by 72 hours. At least there is no room for unsportsmanlike speculation, as everyone involved in the top ten needs to win to achieve their goals. Everyone except Barça, which is already a leader whatever happens. "It is illogical that there is not a unified schedule on the last day," criticizes Dusko Ivanovic, implicated as Baskonia coach.
If Madrid loses today but ends up happening because Zenit fails, they can only be eighth and their rival in the quarterfinals ... Barcelona.
For the face to face with Fenerbahçe, who can still finish fourth and have the home court factor, fifth, sixth or even seventh, Llull has traveled after a month and a half injured. Only Vukcevic and Randolph have stayed at home, so Laso will make two discards. In those of Kokoskov, Vesely (MVP of the Euroleague in 2019) is low, Ulanovas will not play either and De Colo (knee) is doubtful, although the Turkish media say that he will arrive. The Serbian Guduric, signed in December and fundamental in the reaction of the team, also has problems. None of the three were in the league beating Pinar Karsiyaka (117-59) last Sunday. Neither Lorenzo Brown nor Dyshawn Pierre nor O'Quinn acted.
On matchday 15, Fenerbahçe were penultimate in the Euroleague with ten defeats. Since the 16, Guduric's debut, they are the best team together with Efes with a spectacular 15-3 balance. In addition to the Serbian, O'Quinn joined in January. "They have a lot of physicality in all positions, great scorers like De Colo and the arrival of Guduric and O'Quinn has given them a different dimension." The white coach says that he is "calm" because he sees all his players "very involved" .
Madrid's options
If Madrid wins this afternoon they will qualify for the quarterfinals. He will finish fifth if Bayern fall tomorrow at the Palau and sixth if the German team win.
If you lose today, you will be eliminated if Zenit win the two remaining games. If he stumbles in one, Madrid will be eighth and will face Barça.
Photos from as.com