Lyon qualify for the Cup quarter-finals on penalties against Red Star
The Rhone team suffered greatly to defeat a rival who did not give up until the end and who drew a match that went on to win Lyon 0-2.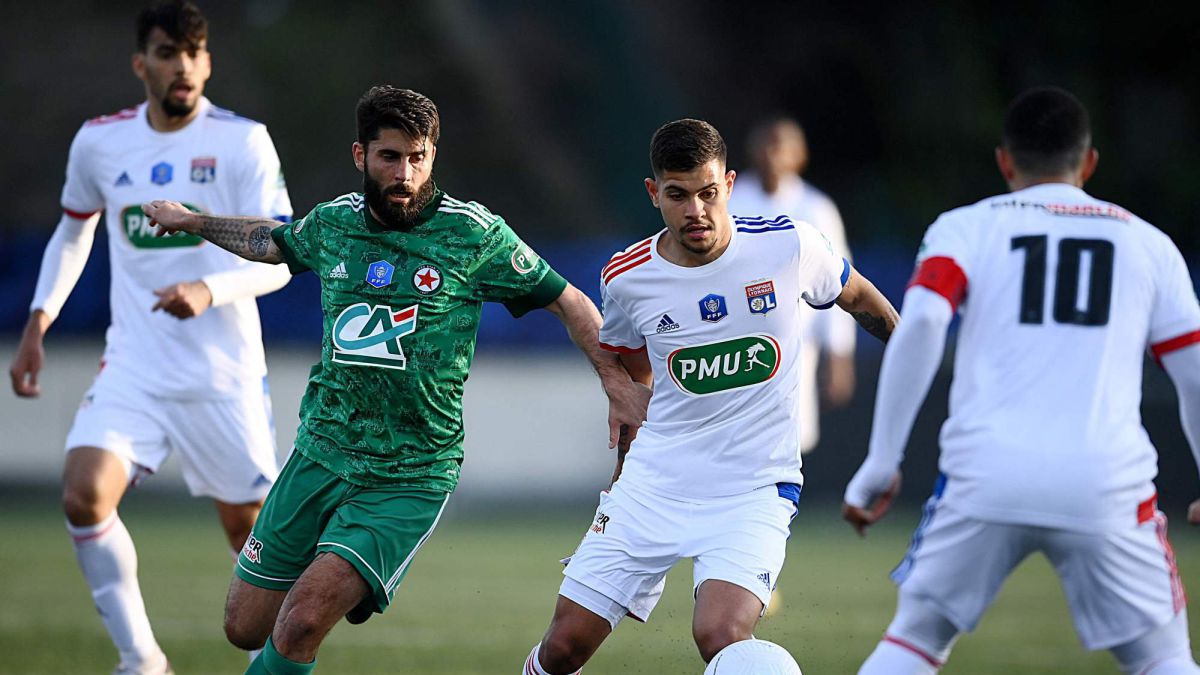 Olympique Lyon reached the quarterfinals of the Coupe de France after beating Red Star, a team that is in the French third division, on penalties. The Parisians almost performed a feat after turning a game they had lost at half-time, as Rudi Garcia's men went 0-2 and had chances to sentence the match.
Despite the difference in quality, Red Star came out onto the pitch to treat Lyon. The two categories that separate the two teams were not reflected during the first half. What's more, before Paquetá's first goal, the Parisians spun several dangerous arrivals, the clearest in a N'Doye header that passed very close to the crossbar.
However, and more so in a game like this Thursday, defensive errors end up swinging the balance. Lyon is a team that had players like Caqueret, Memphis, Cherki or Paquetá in attack. The latter took advantage of a gift from the local goalkeeper, Adiceam, cleared badly and that allowed the Brazilian to beat the rival goalkeeper without problems. The goal emotionally crushed the team that plays in the small town of Saint-Ouen, since Lyon took over the game and investigated even more in the rival yaga before the break, again through Paquetá, again through a rival error and this time with Memphis Depay as the protagonist initiating the 0-2.
Football is a wonderful sport and the Coupe de France is even more extraordinary. It is such a special tournament that it allows equal forces between teams which are separated by several categories. The Red Star, as against Lens in the round of 32, appealed to the epic and turned the score around in a show of bravery and pride. The Parisians closed the gap with a good goal from Ba, before tying with a beautifully made goal from Roye. The green midfielder sent the squad a free kick on the edge and turned a game that Lyon had under control upside down. Rudi Garcia's men had blatant chances to win the game, but an immeasurable Adiceam avoided it, thus redeeming themselves from their mistake in the first half. The game would be decided on penalties.
In sudden death, Olympique de Lyon did not forgive and qualified for the quarterfinals of the Coupe de France. Pollersbeck, second goalkeeper of the Rhône team, saved Michel's decisive penalty and the Ligue 1 team did not miss a shot from eleven meters. Finally, there was no surprise at the Bauer.
Photos from as.com