Lukaku approaches the scudetto
Inter beat Sassuolo (2-1) in a great game by the Belgian forward who scored and assisted Lautaro in the same way. Milan is 11 points behind.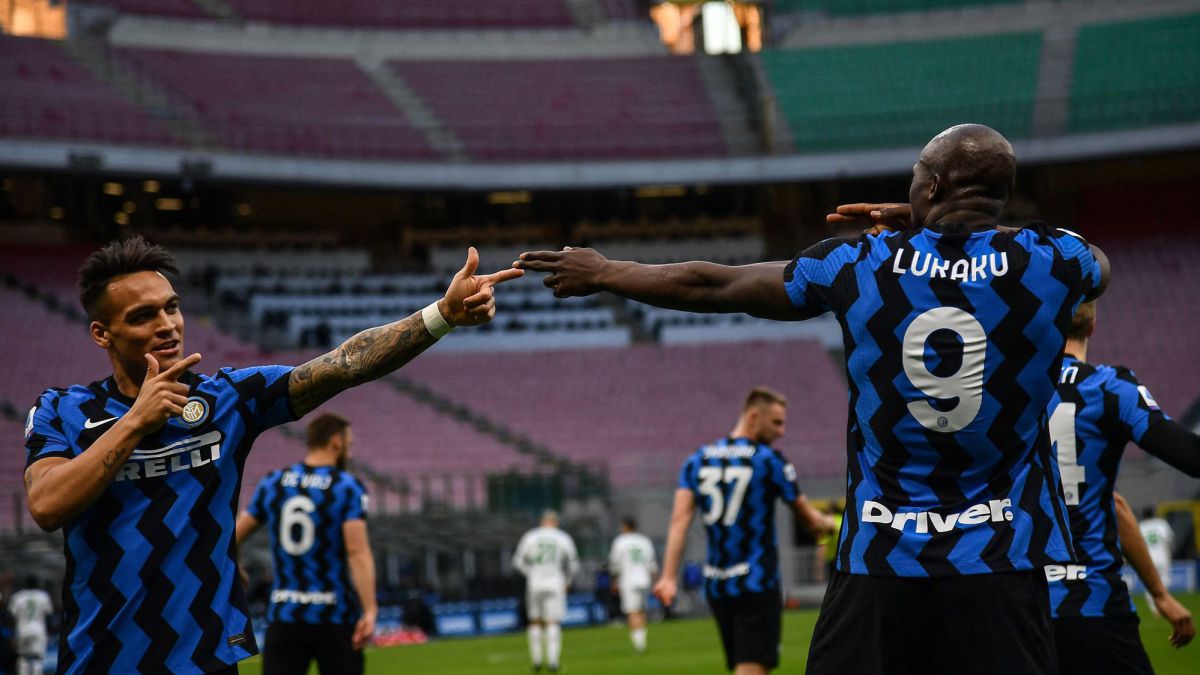 Inter touches his 19th scudetto with his fingers after winning this Wednesday at Sassuolo (2-1) a match that should have been played a couple of weeks ago but was postponed due to the pandemic. With this victory the Nerazzurri extend their lead with Milan to 11 points with only 27 remaining to be disputed. Only a hecatomb in the final days will prevent Inter from being Italian champions.
It took just ten minutes for Conte's team to get ahead on the scoreboard. And he did it thanks to almost always, Lukaku. The Belgian scored his 21st goal in Serie A this season with an impressive home-brand header off an Ashley Young cross. The 9 threw off his mark and attacked the space with violence to measure the jump, turn his head and put the ball in an impossible place for Consigli. If it is true that Inter has valued it at 100 million and that it needs to sell to settle its debts, the greats of Europe have there an elite killer cheaper than the dreamed and almost unattainable Haaland.
Inter sinned from a lack of ambition to go for the second and Sassuolo fell on him. He locked the Nerazzurri in his area but the truth is that Conte's team was also comfortable defending the result. Handanovic avoided the tying goal a couple of times while the rest of his team, entrenched, waited for an error from Sassuolo to set up a counter and sentence the game. Seamless plan. The Inter defense stole the ball in their area, looked long for Lukaku, who controlled the ball, drove it a few meters, held it, stopped time, and waited for the right moment to assist Lautaro, who ended the game with the left.
Y is that Lukaku not only marks. In addition to his spectacular figures (61 goals in 87 games with Inter), he is a striker who frightens rivals, associates himself wonderfully, attacks spaces, drops balls and relieves his team's game a lot. Undoubtedly, if Inter end up lifting the title, much of the success will be signed by Lukaku.
Already in the final minutes, Sassuolo closed the gap through Traoré, who after a commotion in the area, the ball fell on his right leg and executed a beautiful shot with a screw that slipped through the squad.
Photos from as.com