Lugo will play its first match ball against Málaga
Although it still has a four-point cushion on the descent, the latest results and the image shown have set off alarms in the Anxo Carro.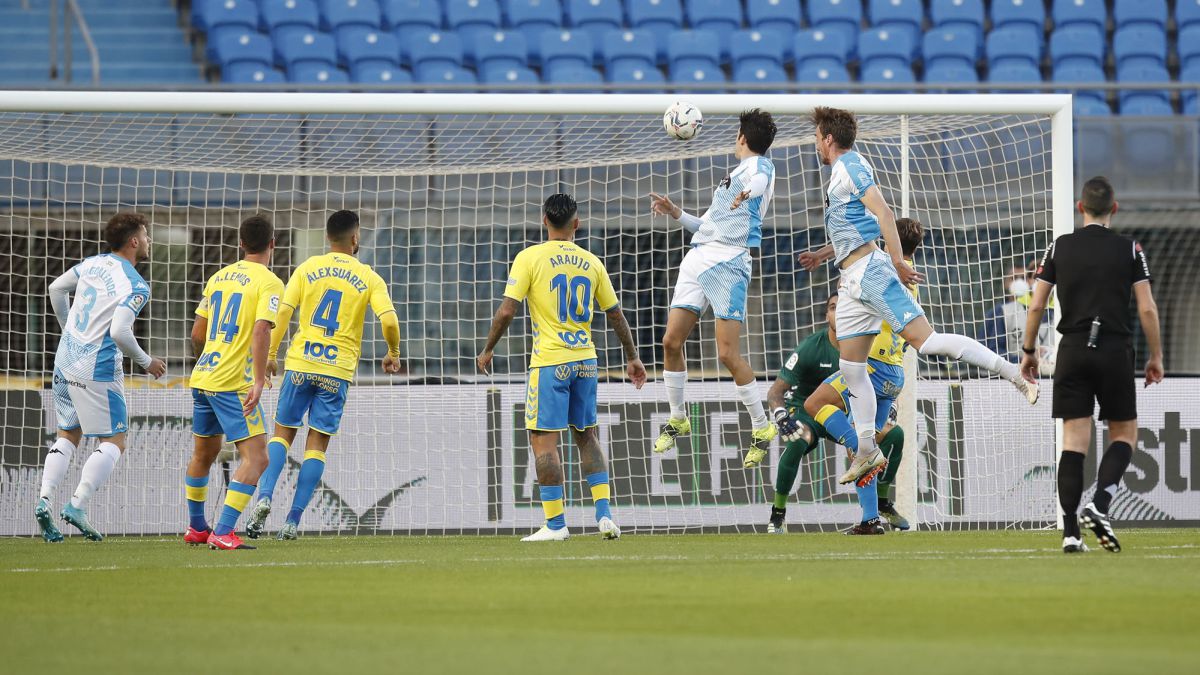 The defeat with a thrashing included that CD Lugo conceded in their visit to UD Las Palmas may have consequences beyond the bad image and the three points lost by the albivermellos. And it is that after only five days and having added only three points of the 15 at stake, the match against Malaga becomes the first match ball to save by Luis César, a technician who arrived to replace Nafti and improve the performance of the team but for the moment it has not achieved neither image nor results.
Y is that Lugo is now four points above the decline, but accumulating a terrifying streak that does not invite much less optimism. In the entire second round, the Anxo Carro team have only achieved one victory, and added eight points out of 33 possible. In addition, opportunities to open a gap with direct rivals such as Logroñés (tie), Castellón (tie) or Sabadell (defeat) have been missed. An inertia from which Lugo can only emerge by adding a victory as soon as possible, especially considering that after this Sunday's game against Málaga, Lugo will have to travel to Mallorca and receive another rival from below like Alcorcón.
Thus, Sunday's game becomes the first anticipated final for Luis César's men despite meeting us still in April. A victory would be the moral and points boost that the team needs before spending the drink of visiting Mallorca, but a defeat would mean that the team will have entered a spin and the consequences could be drastic even for Luis César himself, despite have only been in office for a month and have signed for this and the next campaign.
Campabadal: "Either we all run or we are dead"
Campabadal did not want to put hot cloths on the bad performance of the team against Las Palmas and in the mixed zone, just after the game, he was forceful in his statements. The full-back assumed that "the sensations have been horrible, the game turned on us and I think we didn't go wrong but from then on ... either we run and help each other in attack and defense or we are dead" .
The Tarragona lane went further and, clearly angered by the performance and benefits of his team, added that "we are a team that cannot be fooled, we are Lugo and this is the fucking reality and that's it. The game is terrible and that's it. is ", pointing out that" this does not deserve it but perhaps we do. " Even so, he wanted to see the positive side, noting that "now we have to lift our heads for the next game, the final stretch remains and we have to go with everything."Finally, Campabadal affirmed that for the next game "we need to do a total reset. It is true that it is very soon but we have to realize that in our house we have only lost three games, we are a strong team there and we have to prove it. ".
Photos from as.com