Lucas, goodbye to the season
The Galician suffers a sprained posterior cruciate ligament in his left knee. Valverde, with a blow to the sole of one foot, is a doubt for Liverpool.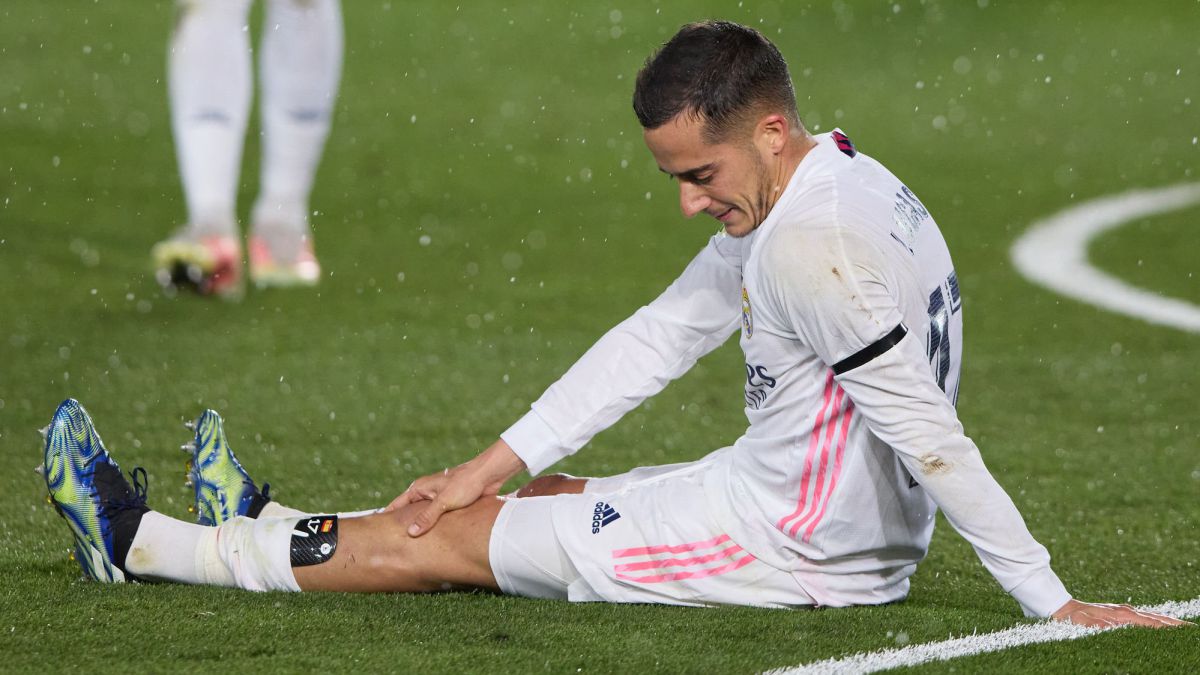 Lucas Vázquez says goodbye to the season. The Galician player suffered a strong blow against Busquets during the Classic and suffered pain in his left knee. He tried to continue, but it was not possible and was replaced before the break by Odriozola and subjected to tests this Sunday in Valdebebas; These tests revealed a sprain of the posterior cruciate ligament in his left knee, which means that he will not be able to play again this season. An injury that in normal conditions requires a month and a half to recover, at least, just the competition time that is ahead. Quite a stick for one of the most important players for Zidane right now.
And a serious problem for Zidane right now, because Carvajal is still out (he is close to returning to a call-up, but he does not want to take risks with him after his repeated muscular problems) and the Marseillais is cut off in defense: Ramos will not return until May, predictably; Varane, with COVID, remains aloof; and only Odriozola is left as an option on the right, but Zidane does not have confidence in the San Sebastian.
Lucas's problem is not very serious, does not require an operation and will be cured with conservative treatment. But since it is a sprain in a knee ligament, and therefore said ligament has suffered a slight fiber tear, it is an injury that requires delicacy and not shorten deadlines. And with only a month and a half to go (the Champions League final is on May 29), Lucas already knows that he will not be able to play again this year. A stick also for his personal aspirations (the European Championship was an objective for him) and an obstacle in his renewal with Madrid: the contract ends in June and at the moment there is no agreement between the parties.Valverde, only one blow
In the case of Valverde, who limped off at game time after a great effort in the first part of the Classic, the Uruguayan was also subjected to tests and was diagnosed with a strong blow on the floor of one of the his feet, which makes it a serious doubt for the visit to Liverpool this Wednesday, in the quarter-round of the Champions League.
A relief in any case for Zidane, who already feared that the Uruguayan had relapsed muscularly, since he has suffered several problems in this regard during the season. It does not seem the case and, if it is not finally available for Liverpool, it will be against Getafe next Sunday at the Alfonso Pérez Coliseum (9:00 p.m.), in a key match for sure fighting for LaLiga.
Photos from as.com