The Frenchman talks to AS about the search for his new co-driver after the break with Elena and about his confidence in Prodrive.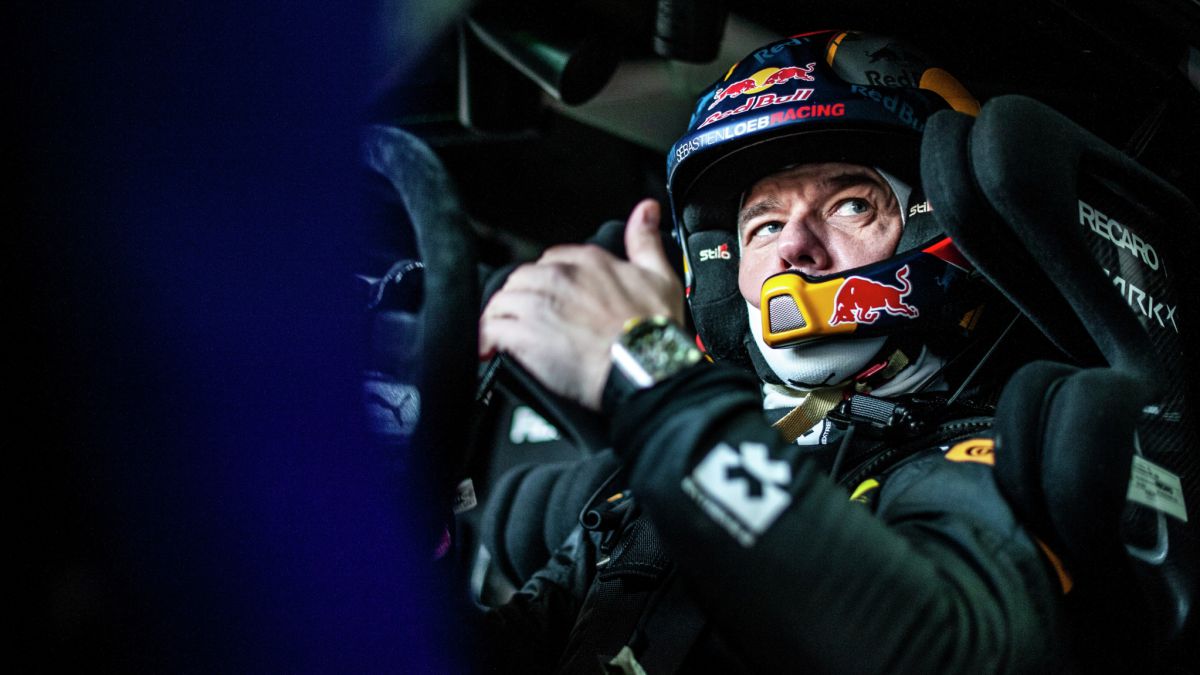 It has been a very entertaining few days competing in Saudi Arabia in the debut of Extreme E with Cristina Gutiérrez, but once the desert event has been disputed and with the next one in Senegal more than a month away (May 29-30), Sébastien Loeb has time to resume and advance in the negotiation of an important pending issue: the election of his new co-pilot. His break with Daniel Elena was very famous, how could it be less after 23 years and all they have won together (9 world rallies), and he wants to decide before the summer.
"For now, I don't know who will be my co-pilot. You can imagine that I have had some contacts, but as of today I have not decided anything. I will have to make a decision and I want to do it before the summer to start preparing", says the Frenchman in conversation with AS, and recalls how difficult it was to break up with Elena: "Yes, of course it was not an easy decision to make, but I needed to. I did not enjoy the moment of calling him and explaining the situation, but it is thus, when you need to advance and improve, sometimes you have to make difficult decisions. "
A painful moment, but it did not diminish their confidence in Prodrive after their first Dakar together: "We had problems that made us lose many hours and it was all over, but they are easy to solve for a professional team like Prodrive. I trust them, they do it. We did the first year in such a short time was good, now we have another year and the team has worked very hard analyzing everything. I trust they do well and I hope we will be competitive next year. This was not too good for me so I hope the next one is better. "
"We will start testing after the summer, to make a good preparation and be ready for the next Dakar because last year we did not have much time to do it well", adds Loeb about the plan he has in 2021 with the Prodrive BRX, who also manage the Hamilton team in Extreme E, do you spend a lot of time in the electric competition? "For now, I'm going to do this year and I don't have a plan for the future, but why not. I think it will be a good discipline, exciting, and if I have the opportunity to continue in the future I will."

Photos from as.com