Letter from Ramos: "I've been a pretty tough few weeks ..."
The Madrid captain, who suffers an injury to his left calf that will cause him to be out for about a month, explained the reason for his illness: "After the game against Kosovo I noticed a puncture."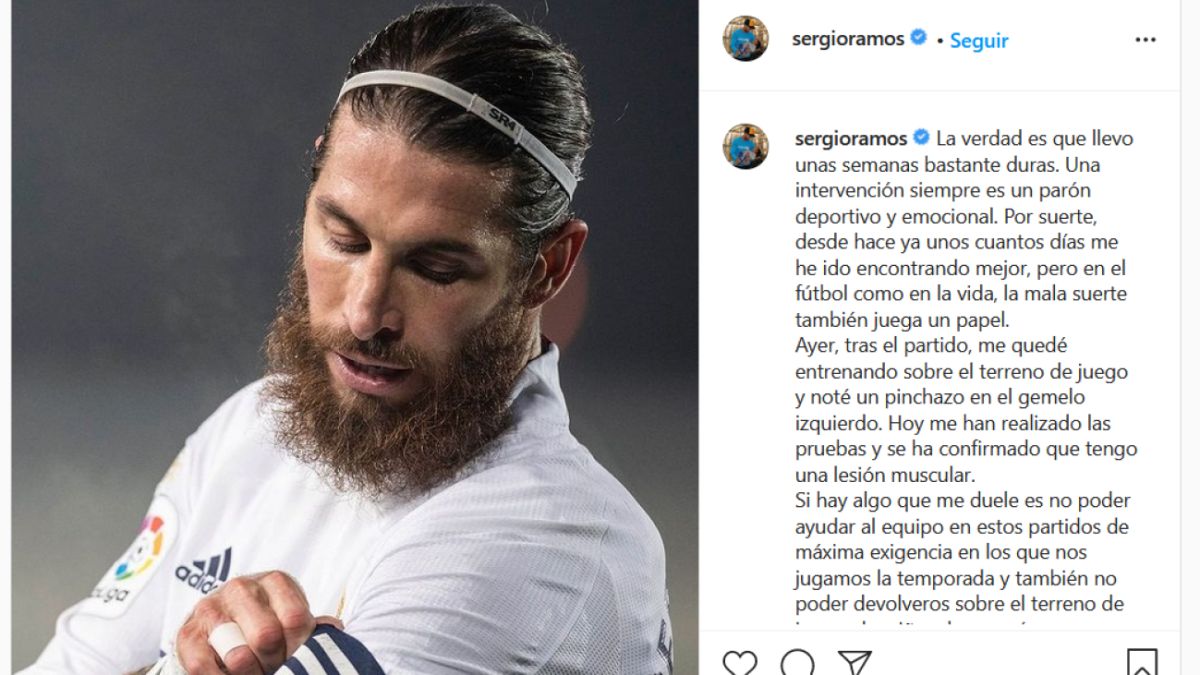 Real Madrid will be without Sergio Ramos for about a month due to an injury to the left calf of the white captain after playing last Wednesday with the National Team. The central camero himself wanted to address the white fans to explain the situation, in which he reveals that everything originated after 3-1 in Kosovo.
"The truth is that I have been quite hard for a few weeks ...", began by saying the camero, who explained in this way how it broke again, against Kosovo: "Yesterday, after the game, I stayed training on the pitch and I noticed a puncture in my left calf. Today they carried out the tests and it was confirmed that I have a muscle injury. If there is something that hurts me, it is not being able to help the team in these highly demanding games in which we play the season and also not being able to return the love and energy that you transmit to me on the pitch, "wrote Ramos, who closed the message with this phrase:" I can do nothing but speak frankly, work hard and cheer on the team with my soul. ".
Ramos showed his pain for being left out of a decisive stretch for his team, since it is expected that he will not be able to play either in the tie against Liverpool or in the Clásico against Barcelona on April 10.

Photos from as.com