Laso: "The team is in a good line of work"
After the resounding victory against Gipuzkoa Basket (97-71), the white coach was satisfied and talked about the distribution of minutes.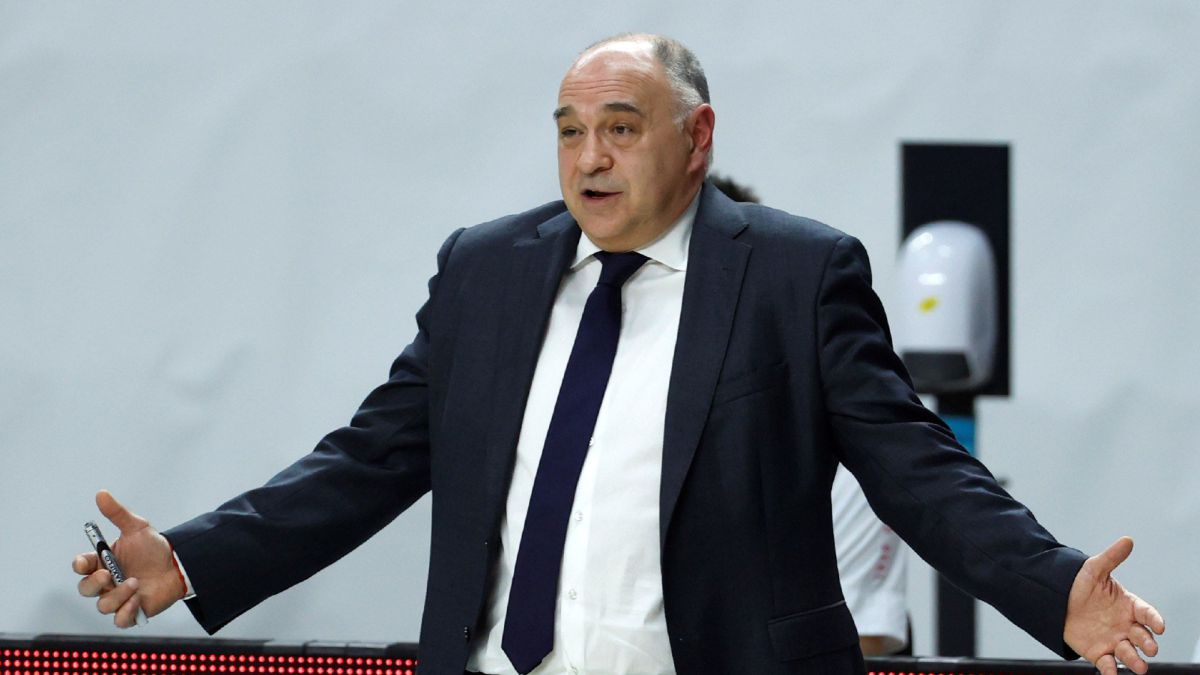 Pablo Laso, Real Madrid coach, stood out after the comfortable victory against Acunsa Gipuzkoa Basket (97-71) that he sees his team "in a good line of work" in the face of the tough week that awaits him, with the momentous match Thursday in the Euroleague against Fenerbahce and the visit to Barcelona on Sunday. "I am happy with the players. We have had two very demanding weeks regardless of the results, which have generally been good, and the team has competed very well and finishing this series of matches with today's comfortable victory speaks highly of the work. of the boys ", highlighted the Vitoria coach at a press conference.
About today's crash, he explained that the first quarter was the most even. "They were right, they moved the ball and they had patience and we lacked a bit of offensive rhythm, but defensively we were solid and, although we were ahead, we did not have the feeling that we were breaking the game." "In the second quarter - he continued - we have been able to move the ball more, have more open shots, improve our offensive production and as soon as we have achieved our difference, we have achieved a good victory".Asked about the players he has booked for Thursday, he said that he tried "to play a little with the minutes" and preferred that men like Walter Tavares, Fabien Causeur or Trey Thompkins not participate, "who are limping", and that the Argentine also rest Gabriel Deck "who has match overload" .
Finally, when asked about the great performance of Alex Tyus, he recalled that at Real Madrid "everyone is important and has to be prepared to play for as long as possible." "I'm happy for Alex, it was his best game with us, he was very attentive and the team's work has made him look good," concluded Laso.
Photos from as.com