Laso recruits Llull: "I see the team and I'm calm"
Madrid travel to Istanbul, where this Thursday the pass to the quarterfinals is played on the Fenerbahça court. Llull enters the call a month and a half later.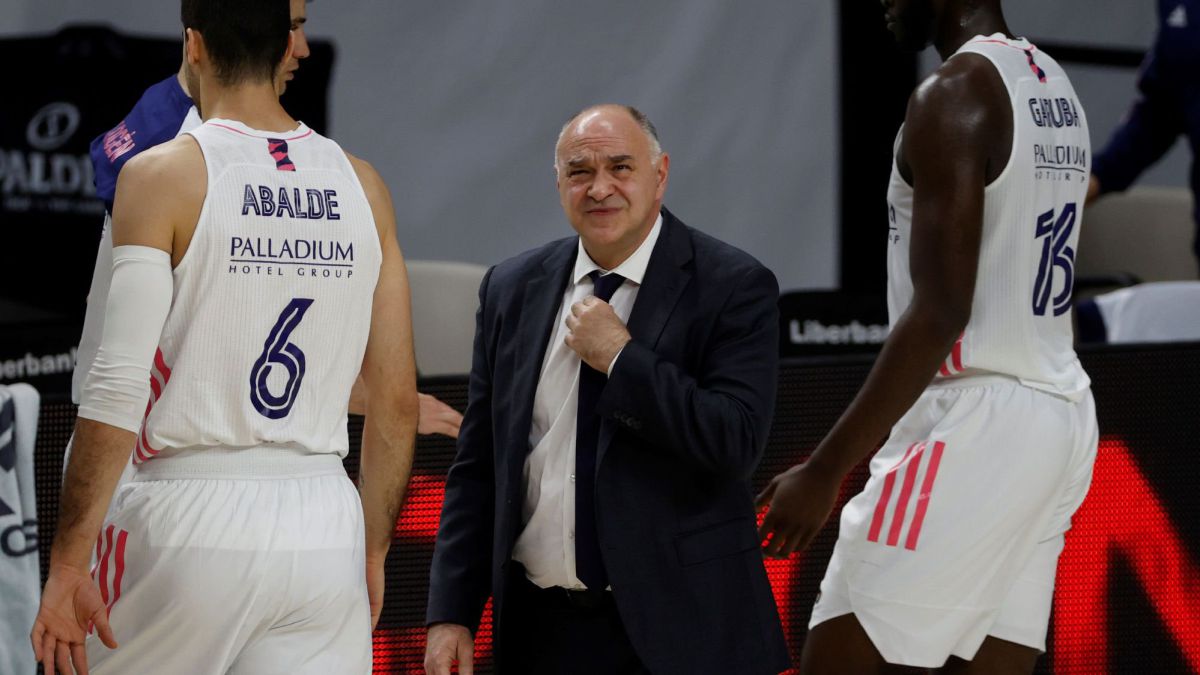 Real Madrid coach Pablo Laso has announced the return of Sergio Llull for this Thursday's duel against Fenerbahçe (7:45 pm, Dazn), a decisive day for the future of his team in the Euroleague that the coach faces " calm "because he sees all his players" very involved "before visiting an opponent who is completing" a magnificent second round ".
"Within a season in each game you can highlight one, but in the end it is the team that ends up leading you to victories. Against Olympiacos the team behaved as such, it was a clear example and that speaks well of the group. I see everyone is very involved and that is why I am calm. For matches like tomorrow's it is very important, "Laso explained in statements to the club's media.
The coach warned that they are visiting "a very difficult and complicated field against a team that is already classified and that has made a magnificent second lap". "Relying on ourselves speaks highly of the work done by the team, although logically we would have liked to be already classified. The team is aware and we know that it is an important game. We are at stake to enter the Euroleague playoff, which is one of our objectives at the beginning of the season, "he stressed.
For this decisive duel, Laso has included Llull in the expedition, who has been out for a month and a half due to injury. "We have players 'touched', others who have just come out of injuries, Randolph, who is injured for time and Tristan (Vukcevic), who remains in Madrid. The important thing is to know that we have the 14 players ready and we will decide depending on the situation "he indicated.
Regarding his adversary, he stressed that he has "shown improvement during the season." New coach, new players and little by little they have been finding their style of play. It is one of the best of the second round. They have a lot of physique in all positions, great scorers like De Colo and the arrival of Guduric and O'Quinn has given them a different dimension in the game. He is always a difficult opponent and we play on his court, which is also difficult. We are waiting for the best Fenerbahçe and we will have to have a great game, "he analyzed.
Photos from as.com