Laso: "I'm not surprised by what Vukcevic and Garuba have done"
The Real Madrid coach considers that they did not play a great game, because they made many mistakes, but that they were solid in the basic aspects of the game.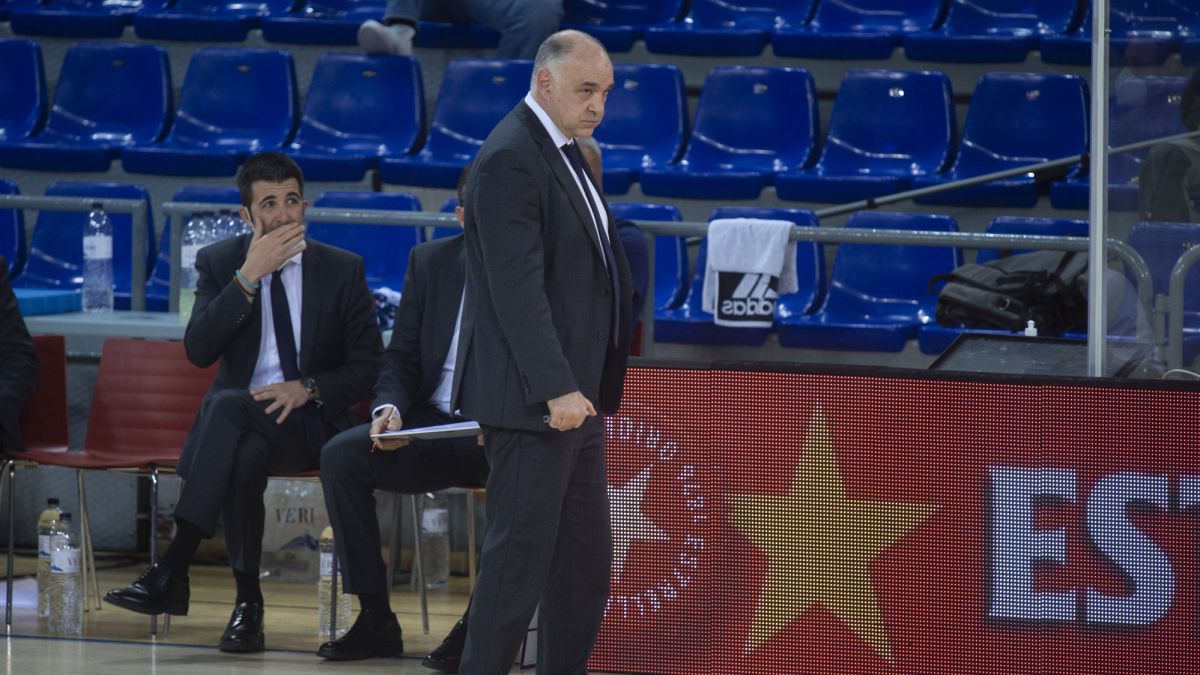 Pablo Laso explained that his team achieved at the Palau (85-87) "a victory that was celebrated too soon". "What I said in the previous one is what happened today (" The team is competing well "). I have the feeling that we have not played a great game, we have made mistakes that have punished us. They are a great team, but in the basic aspects of the game are solid. That is what gives me peace of mind. I think we have known how to suffer defending, rebounding ... We have had foul problems, but everyone has rotated; we have not entered into free kick bonuses in the third quarter, but in the last quarter we have been more aggressive, moving the ball more. I think that in the end we achieved a victory that, from Tristan's triple, we celebrated too early ".
Madrid took the victory with an outstanding role of its young people: Tristan Vukcevic (18 years and 11 points and 4 rebounds) and Usman Garuba (19 years for 11 and 5). "I'm not surprised by what Usman and Tristan have done, because I see them many days. Lucio, you have a brother (Alberto Angulo) who takes care of this, so ... I spend many hours with him. The greatness of the club is in that: in having people who are capable of improving every day and who are prepared to play in the first team. In recent years we have brought in many people who have given us a lot coming from behind, from the quarry. We trust them a lot. guys who have spent many years to compete at this level ".
On the news that points to Pierria Henry and Vincent Poirier in the team, the coach threw balls out. "My wife called me at noon and asked me if I knew anything and I told her that I had enough with today's game to think about the future."

Photos from as.com