Laso, cryptic about Gaby Deck: "They are all available ..."
Pablo Laso, Real Madrid coach, made no mention of Gabriel Deck's situation ahead of Sunday's Clásico against Gasol's Barcelona.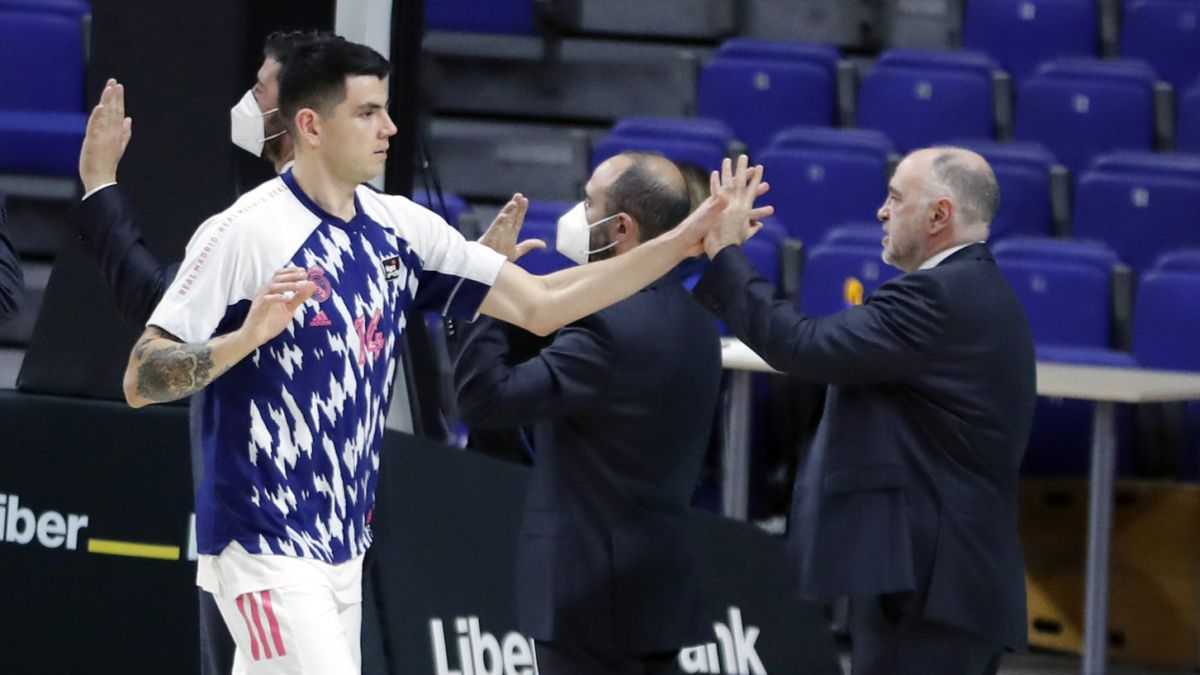 Pablo Laso has addressed some important questions in the preview of the Endesa League Classic against Barça, which is played at the Palau Blaugrana this Sunday.
The coach from Vitoria has not referred, however, to the departure of Gabriel Deck or the arrival of Vincent Poirier. "We are in a section of the season in which all the teams suffer small problems. Ours have all trained except Randolph and Thompkins, who are limping from the knee and in principle will not travel. The rest are all available. Alocén He has trained well. He had a few weeks with a finger problem and before he had a sprained ankle but the rest of the other day has been good for him and we have him, "he assured, without mentioning anything about Deck's trip to Oklahoma.
"The team is competing very well in time, it is showing it and the players are making an effort to be competitive every day. This is something that makes me proud as a coach and makes me feel calm, to see that the team is capable of compete, to work well every day, "he contributed.
"Barça is a very aggressive team on the rebound and that gives them a lot of possessions and a sense of dominance in the game. For us the rebounding aspect is very important and because of their style this season even more," he added.
Laso did mention Pau Gasol, who re-debuted yesterday with Barcelona in the Euroleague and who, according to Jasikevicius, should be available for the match against Real Madrid. "We are facing a team that has great players. Pau Gasol is. He is one more player who joins a great squad. That allows them to enter and exit different games on such a demanding schedule and maintain the level they are having during this season. I try to focus more on my team doing well ", he pointed out in reference to the Samboan.
"When you get to this stage of the season if you look at what you have been achieving it is to be proud of the team's work. They deserve it and it is a respect that they earn every day. These numbers in the League, having qualified for the Euroleague playoff, having played in the Cup final, the Super Cup final, etc. That means that the team has been competitive and I consider it very important. I demand it and the players are doing a great job in taking it forward, "he said. to finish.
Photos from as.com