KTM master move: leave Honda without its last champion
Kevin Benavides goes to the eternal rival: "It is the best option to advance in my career and fight for more victories in the Dakar".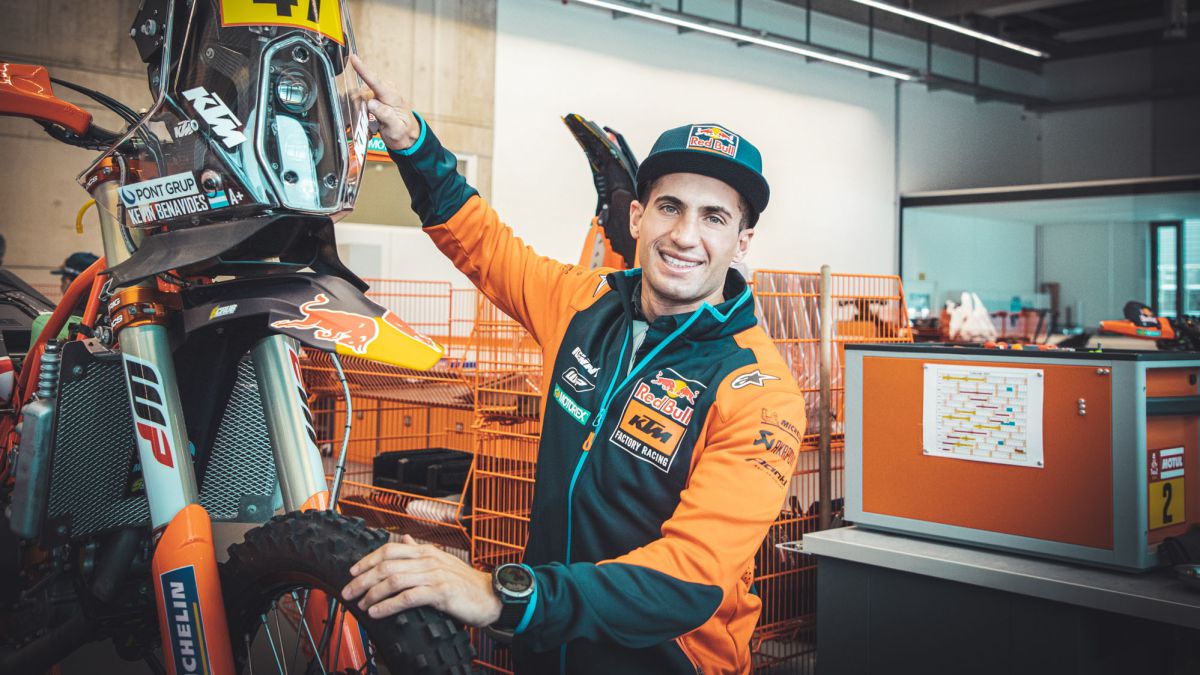 Just three months ago we saw him collapse once he crossed the Dakar finish line after making history as the first South American rider to win it on motorcycles ... on top of a Honda. Kevin Benavides thus inherited the Brabec crown and extended the reign of the Golden Wing brand for another year. Who was going to say that shortly after he would leave through the door of the Japanese factory to enter through that of his greatest rival. And it is that the Argentine signs for KTM in a masterful move of the Austrian house that leaves its main enemy without its last champion.
"I am very excited to join Red Bull KTM, it is a big change for me. I was lucky enough to be a factory enduro rider years ago, so now being back is a dream and a true honor. I am really grateful for the opportunity and can't wait to start racing! "Says Kevin already dressed in orange and really looking forward to starting a" new important chapter "in his career:" I have always been a fan of KTM, I really believe that It is the best option to advance in my career and to be able to fight for more victories in the Dakar ".
"I have always enjoyed facing new challenges in my life and am looking forward to meeting the team, the bike and trying even more. The plan, after my first visit to the factory in Austria, is to go to Dubai and spend some time with the bike and with the team. The goal this year is to try to adapt to the bike as quickly as possible and meet all the people in the new team to feel comfortable and focus on my riding, "adds Benavides, whose debut in competition with KTM is scheduled for the Kazakhstan Rally of the World Cross Country in June.
Jordi Viladoms, KTM Factory Racing Team Principal, welcomes his new rider: "His results speak for themselves and I am sure that his great knowledge, experience, as well as his competitive motivation will contribute a lot to our team. This , combined with our vast experience, ensures a strong collaboration that we believe will be of great benefit to all of us. " Now it only remains to see how Honda reacts after losing its last Dakar champion after competing together in five editions.
Photos from as.com