The German coach was seen chatting amiably with the Norwegian footballer after the Arsenal-Liverpool match at the Emirates. The German really likes the Real Madrid player.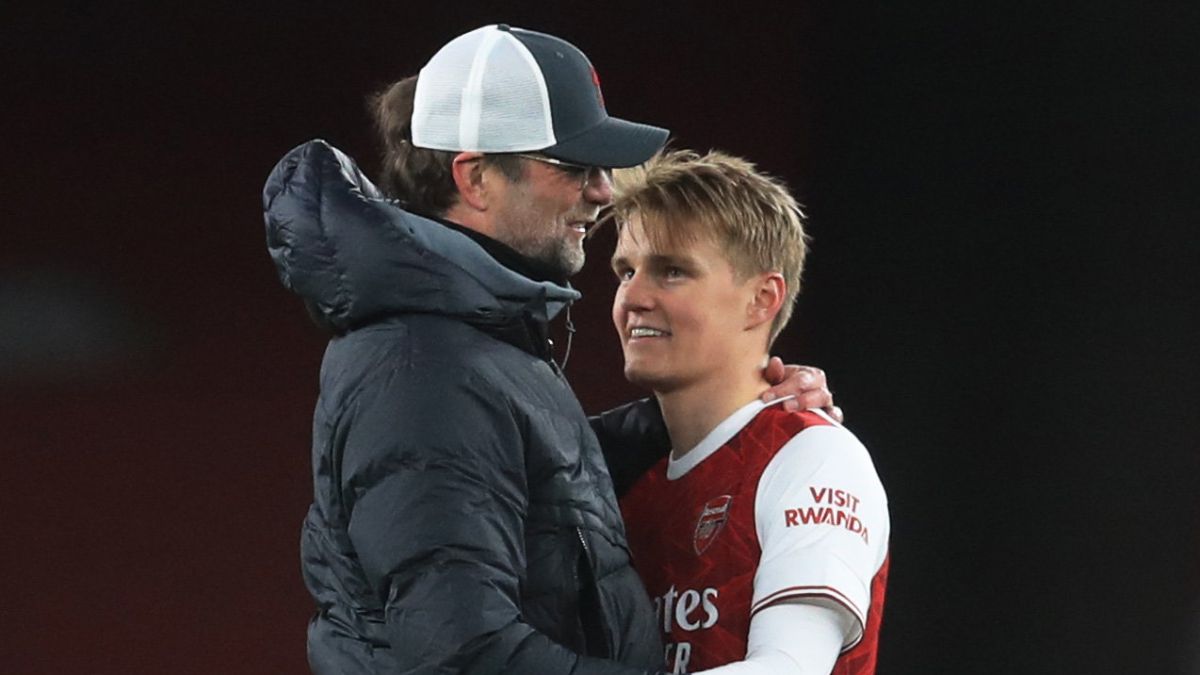 It was the stamp of the post-match between Arsenal and Liverpool (0-3). German coach Jürgen Klopp was seen chatting for a good few seconds with midfielder Martin Odegaard on the Emirates Stadium turf after the Liverpool side's resounding victory over the hosts. It has not transcended what was said, but the Norwegian was very comfortable, on loan from Real Madrid at Arsenal. Even a smile escaped the German's words. A meeting that has more value if we consider that it was not Odegaard's best game as a gunner, since it hardly had an impact on the game of Mikel Arteta's.
From Liverpool's point of view, it is a starting point to bring Norwegian talent to the radar of the reigning Premier champion. Klopp has long been a 'lover' of Madrid's football. When the German landed at Anfield, Odegaard's name was one of those that rang out in the network offices but Odegaard was already in the Real Madrid subsidiary and it was difficult to get him out of there. Now the situation has changed. The Norwegian is comfortable in England as he himself has said on occasion and if he cannot continue in the ranks of Arsenal, which has a difficult time paying for a transfer, then he would not look down on Liverpool. Real Madrid, in the event that Odegaard does not continue in the white squad, will seek a transfer to face other objectives.
It was not surprising to see Klopp and Odegaard exchange impressions but yes, how they said goodbye. They did it with a warm hug that can say many things for the future. And that has accelerated speculation among Liverpool fans. Odegaard has a contract with the Madrid team until 2023 and if he does not have the possibility of playing with more continuity, he will ask to leave. And he knows that Liverpool and Klopp are there.
Photos from as.com