Keylor confesses the reasons why he left Madrid
The PSG goalkeeper has given an interview to France Football in which he reviewed his season in Paris and his aspirations this season.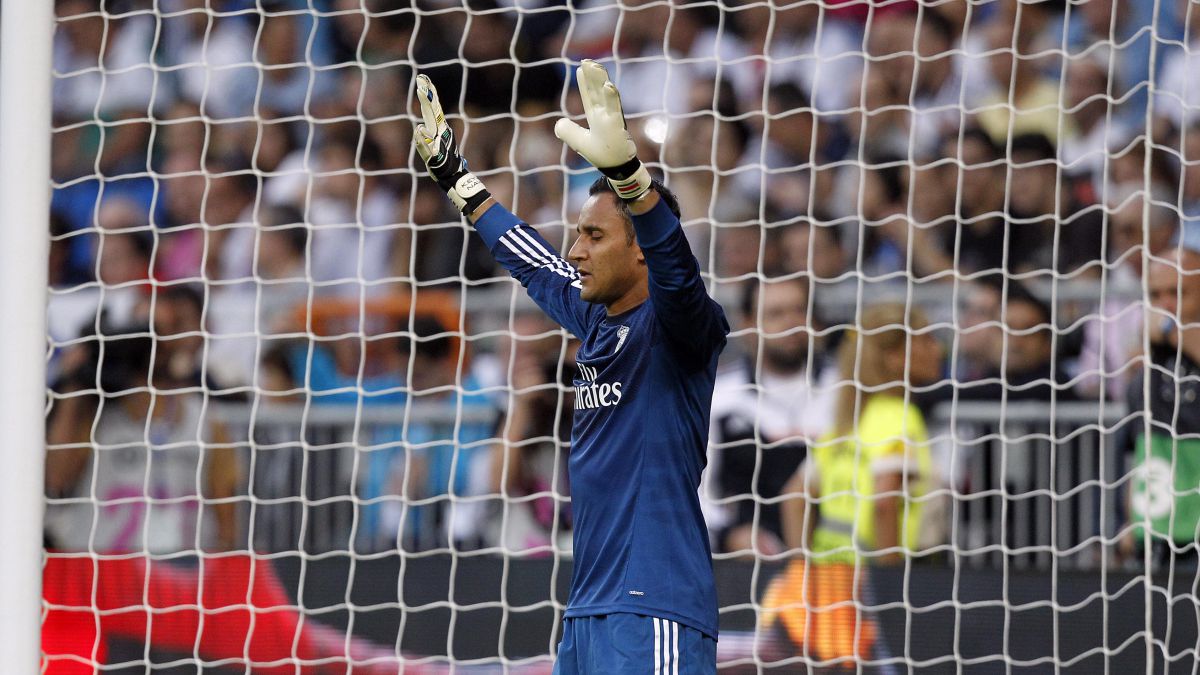 Keylor Navas is the main protagonist of the France Football magazine that went on sale today. The Costa Rican goalkeeper has reviewed his season in the prestigious magazine and has also highlighted the moments he has lived at PSG since he landed in the 2019 market. He also assured that it was God who guided him to leave Real Madrid.
His arrival at PSG: "Since I arrived at PSG I could feel the affection of the club towards me. The fact of talking with Leonardo and all the technical staff helped me make the decision. From that day, I joined to give my best to the team. I think that when I work better and with the help of God who gives me all my energy and health, things go naturally. I had colleagues at PSG with whom I spoke footballingly, but also humanly, and this is what It allows me to be calm in the dressing room. And I also feel close to people who work at the club. PSG is a family club and I like that. "
His departure from Real Madrid: "It was a difficult period. There are times when you have to make decisions. I have great appreciation for Real Madrid and all the teammates who have treated me well. And of course Zidane, with whom we have won everything. We have a common history that will not leave our memory. But there are things that we do not control. It was God who guided me to leave Real Madrid ".
The differences between the PSG and Real Madrid dressing rooms: "I don't like to compare because all the players are different in each dressing room. I tried to enjoy every moment of what I did at Real Madrid and now I enjoy at PSG. I gave my all for that T-shirt to try to win all possible titles ".
Relationship with teammates outside PSG: "Yes, we sometimes have barbecues. We see each other with our families respectively. Above the players, we are human with parents and friends. There is a life behind football and it must be valued."
The city of Paris: "Unfortunately, I have not been able to visit Paris with my family due to the current health situation. But since we have children, we went to Disneyland and adored it. I had fun with my wife as well as my children. Like everyone else, I loved visiting the Eiffel Tower and we had fun walking the streets of Paris. "
Mbappé's departure to Madrid: "No, he has never asked me about Madrid. He has asked me about my experiences, but never about Madrid."
The arrival of Pochettino: "Even if they are decisions that come from above, we accept them and we are to death with the coach. Everyone wants to work in a pleasant environment and improve tactically and that is what Pochettino is trying to achieve. It is not achieved overnight. for another ".
The Champions League with Madrid and the key to winning it with PSG: "I think there are no secrets in football. You have to make efforts, work and have confidence in our ability to achieve our goals and have a deep desire to win.
On whether the final against Bayern was a failure: "The team entered history by reaching the final, but we wanted to win it. We not only wanted to reach the final, but to go to the bottom and be champions. Unfortunately, we lost to them Bayern. If we want to win the Champions League this year, we have to be more consistent. Against Bayern, we missed several chances that we had. But we have the desire to play another final and win it. "
The ghosts of the past against Barcelona: "We are happy to qualify, I don't like to talk about the ghosts of the past. But we are in the quarterfinals, which is the essential thing."
The penalty to Messi: "It was incredible, it is something that does not happen every day. But when those things happen, we have to be prepared. However, it is true that stopping a penalty from a player like him was fantastic. IF you ever have the recipe to stop Messi, send me an e-mail and I will forward it to everyone. Take penalties from the right, left, to the center ... I let myself be guided by the intuition of the moment ".
Playing with Cristiano, Neymar and Mbappé: "They are great players and you never know what will happen. They have a very complete style of play and it is very difficult to know or prevent what they are going to do."
If the recognition in Paris did not have it in Madrid: "I am very happy because in Paris they have received me very well. I remember my debut in the Parc des Princes in 2019. I had a great ovation from the stadium and that marked a communion with Parisian fans. They identified with me and I recognize it. "
If he will finish his career at PSG: "Honestly, I don't know. We are going to continue step by step. It is evident that I am very happy to be here and I will continue here as long as the leaders want. Of course, if they do not love me anymore I'll have to go out (laughs). But I'm happy here, and I enjoy being in Paris 100%. I want to spend more time at PSG because I feel good physically and mentally. "
Photos from as.com