Juan Ayuso does not stop shining
The one from Jávea, on loan from the Colpack by the UAE until the middle of the season, wins his second consecutive Under-23 race in Italy.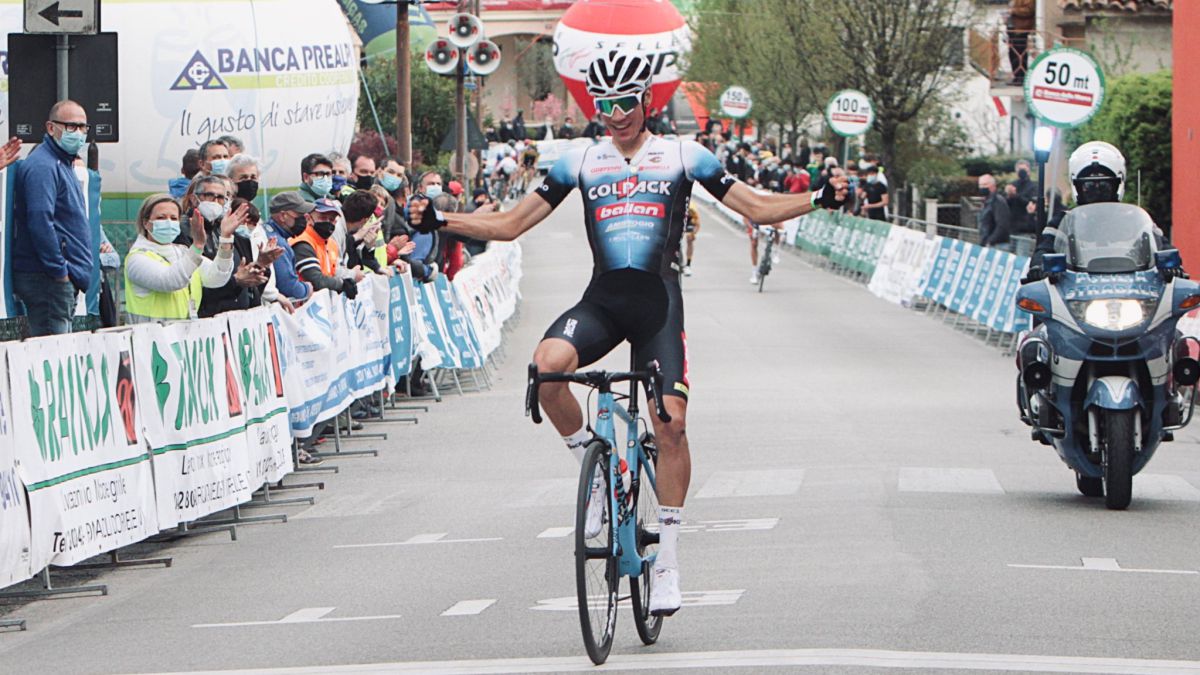 Many will already know the name of Juan Ayuso, but it is convenient for those who are not familiar with it to write it down in capital letters. The 18-year-old Spaniard has just made history in the sub-23 category by winning the 82nd edition of the Giro del Belvedere, just one day after winning the Piva Trophy. His exploits on Italian roads are no small feat, since we are talking about two of the most prestigious races in the lower categories of cycling.
After demonstrating an insulting superiority over his rivals last Sunday, the one from Jávea carried out the same plan: break the race at the decisive level to win alone. It seems easy, but that's how good Ayuso executed it on the last climb to Montaner to raise his arms at the finish line. That double in the Piva and Belvedere Trophy did not happen since 2001 with the Ukrainian Yaroslav Popovych. "The Giro del Belvedere is mine, without words," said the Spaniard with emotion at the end of the race through his social networks.Debut in the elite
His maturity and tactical sense, despite being so young, already presage a real runner for the future. The UAE Team Emirates knows this well, who signed him to make the jump to the World Tour from the second half of this season after finishing his loan with the Colpack team. Matxín, its great discoverer, already warned of its quality last year with an almost unattainable comparison for anyone: "Juan Ayuso is like Pogacar, a p ... crack". The great promise of Spanish cycling continues to shine.
Photos from as.com