Jannik Sinner, in front of Novak Djokovic's mirror in Miami
The Italian faces Hurkacz for the title and at 19 years and seven months he could surpass the Serbian (19 and 10 months in 2007 as the youngest champion of the tournament.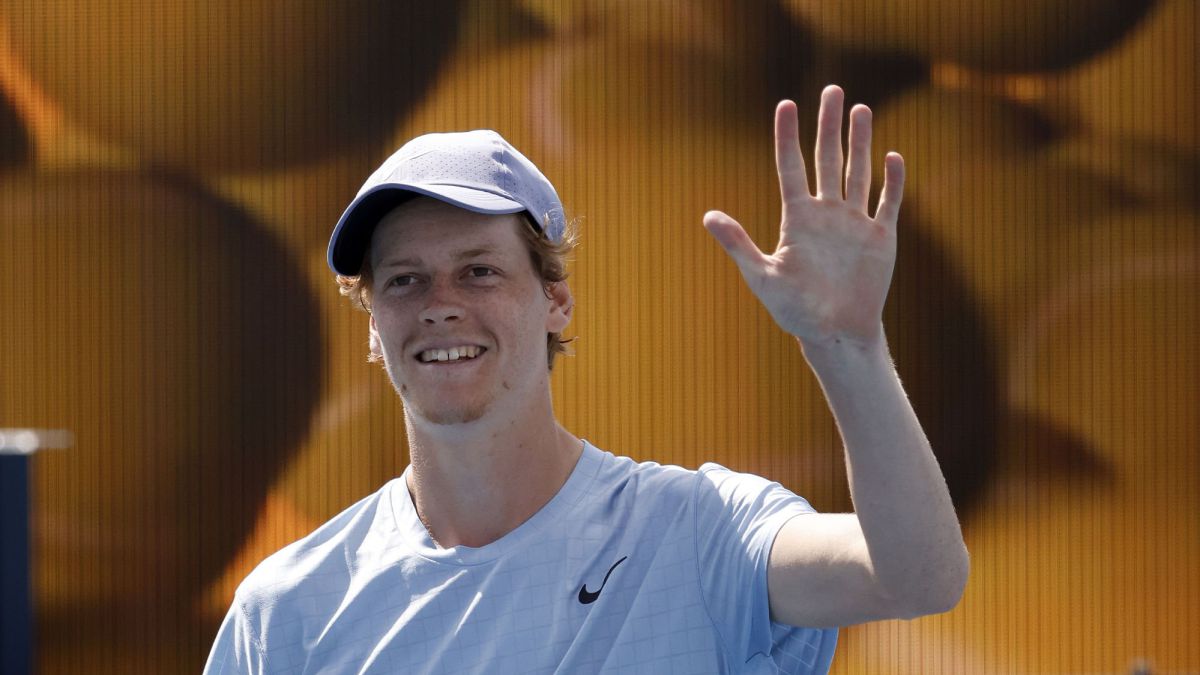 "This boy has something special," summed up Roberto Bautista (32 years and 12th in the world) after being defeated on Friday by Jannik Sinner, a 19-year-old beardless redhead who was able to overcome a set. "You're not human, man," Alexander Bublik snapped at the Italian as he crossed the net after the match point that won him in the quarterfinals. "I called him a robot a couple of times, because it is very surprising that a boy his age has such mental toughness," the Kazakh later explained. The new tennis sensation will have this Sunday (19:00, #Vamos) the opportunity to be crowned champion of the Miami Masters 1,000 if he wins the surprising Pole Hubert Hurkacz (24 years and 37th) who destroyed (6-3 and 6-4) to Andrey Rublev.
Novak Djokovic, Rafa Nadal, Roger Federer and Dominic Thiem turned their backs on the tournament. Those destined to take over (Daniil Medvedev, Stefanos Tsitsipas or Alexander Zverev) stayed on the road and the tall Sinner (1.88 m.) Has slipped through the gap. A player looking in the mirror of Serbian number one. If he wins, at 19 years and seven months, he will surpass Djokovic (19 and ten months in 2007) as the youngest champion of the tournament. Like Nole, he practiced skiing at a good level until he was 12 years old (he was a national slalom champion with eight) and it shows in his elasticity, balance and movement on the track.
Rafael Nadal, who chose the Italian as his quarantine and training partner in the Melbourne bubble, also reached the final in Miami as a teenager, aged 18, but lost in 2005 against Federer. Andre Agassi did win it with 19 in 1990. Three number one. "Comparing myself with those names is gratifying, but I am only 19 years old and the road is very long," responds cautiously the one from San Candido, in South Tyrol, at the foot of the Alps, where he grew up idolizing ski champions like Bode Miller.
Champion already in Sofia 2019 and Melbourne-1 this year, Sinner will face a colleague. He has shared two doubles tournaments with Hurkacz this year and the Pole won at the beginning of the year in Delray Beach, also in golden Florida, which this Sunday will see a new champion be crowned. Maybe, now, to the star of the future.
Photos from as.com