The Colombian returned after a month and a half of injury and overtook those of Ancelotti. Batshuayi made the final draw within two minutes of taking the field.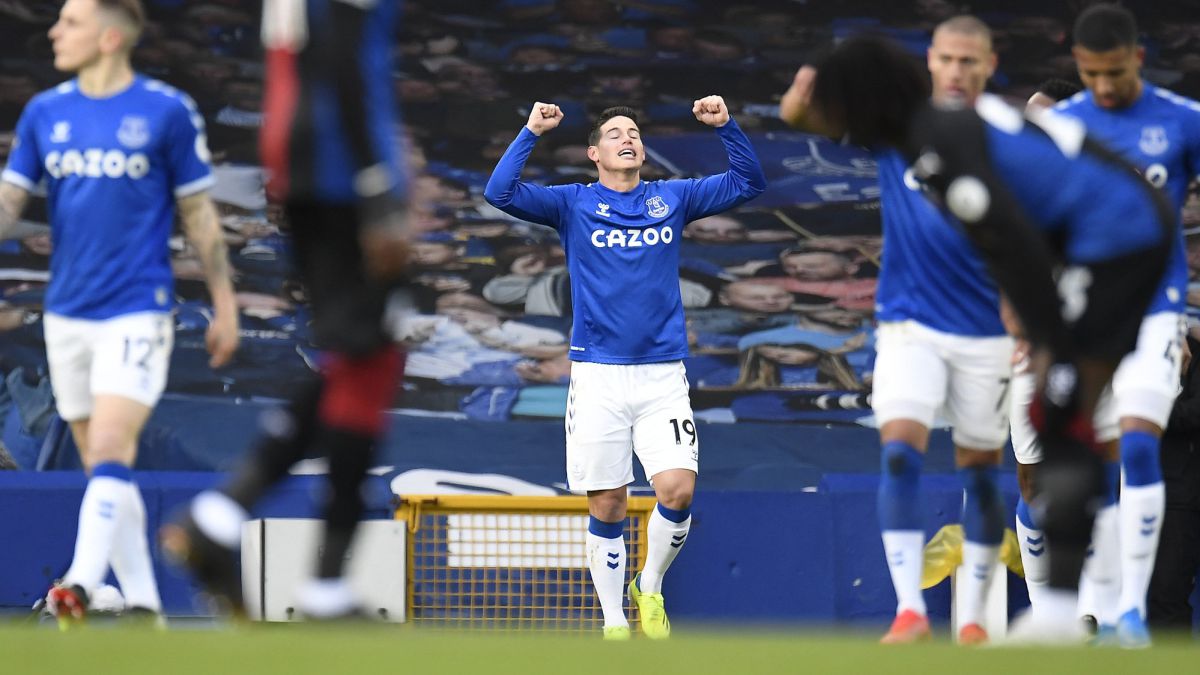 A goal with five minutes to go by Belgian Michy Batshuayi embittered the return of Colombian James Rodríguez, who on his return to the pitch, after a month and a half absent due to injury, could not avoid another stumble from Everton, unable to get past the draw (1-1) at home to Crystal Palace.
A scoreboard that left the good performance of the international "coffee" without a prize, who seemed to solve with his indisputable quality, the offensive problems of an Everton, determined to crash again and again with the Spanish goalkeeper of Crystal Palace, Vicente Guaita.
What neither Dominic Calvert-Lewin nor Brazilian Richarlison achieved in the first half, unable to beat the Spanish goalkeeper in hand-to-hand, was achieved by James Rodríguez in the 56th minute, beating Guaita with a subtle shot with the right. Yes, with his right leg, and despite the "glove" that James treasures on his left foot, this time the Colombian did not hesitate to turn to his right to sign with a tight 1-0 shot for Everton.
A scoreboard that seemed to put the victory of the locals back on track, which minutes later enjoyed two new clear chances to sentence the score in the boots of Calvert-Lewin and Richarlison.
Shots to which he responded with two sensational interventions, especially in the shot of the Brazilian player, the Spanish goalkeeper Vicente Guaita.
Stops that allowed Crystal Palace to reach the final stretch of the clash alive in which Everton, already without James Rodríguez on the pitch, completely collapsed.
A sinking that Crystal Palace did not miss to achieve the tie (1-1) with a goal with five minutes remaining from Belgian striker Michy Batshuayi, who had barely entered the game a minute earlier.
A tie that significantly complicates Everton's options to fight for access positions to the Champions League from which they are already four points apart, yes, with one game less than their direct rivals.
Photos from as.com