Iturralde: "It is never red"
The AS y Carrusel referee considers that Óscar Plano should not have been expelled for entering Dembélé. The Valladolid players claimed a penalty for Alba's hand.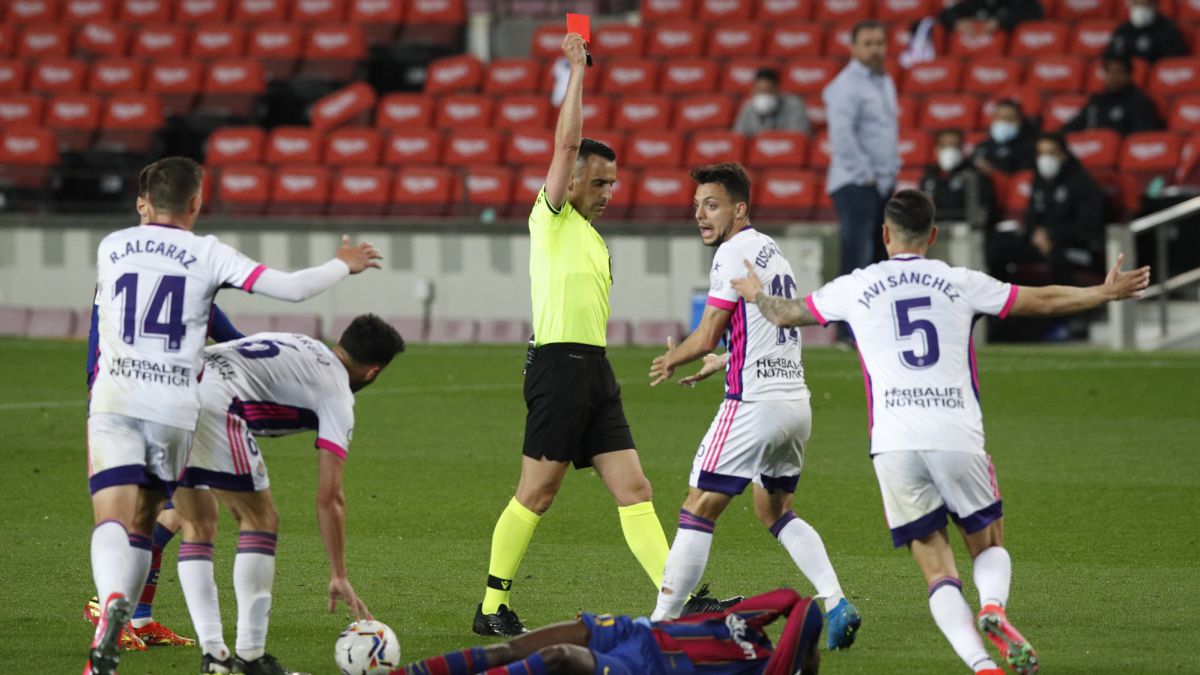 The Barcelona-Valladolid has been marked by a second half with several controversies. The main one came in the 79th minute when Jaime Latre took a direct red to Óscar Plano for a tackle on Dembélé. For Iturralde González, a referee for AS and Carrusel, the referee is wrong in his decision: "The VAR can enter when you make a mistake on a red. It should check and call the referee. It is never red."
Minutes before, in 61 ', the controversy was on the other side of the field. The Valladolid players requested a penalty for a hand from Jordi Alba inside the area. The play came after Óscar Plano lifted a ball and touched the left side of Barcelona. For Iturralde the hand was not punishable: "He does not have time to remove his hand, which is in a natural arm stroke position. The referee is very close and it is not a punishable hand. The short distance of the shot and the normal arm position makes that is not punishable ". While in the first half, the Barça players requested a penalty on Dest which was a foul outside the area.

Photos from as.com