"It is very exciting, I would not have expected it in my life"
The Canary Islands competes in the electrical championship with Hispano Suiza. "When I saw it I loved it, I wanted to be here and everything turned out perfect," he tells AS.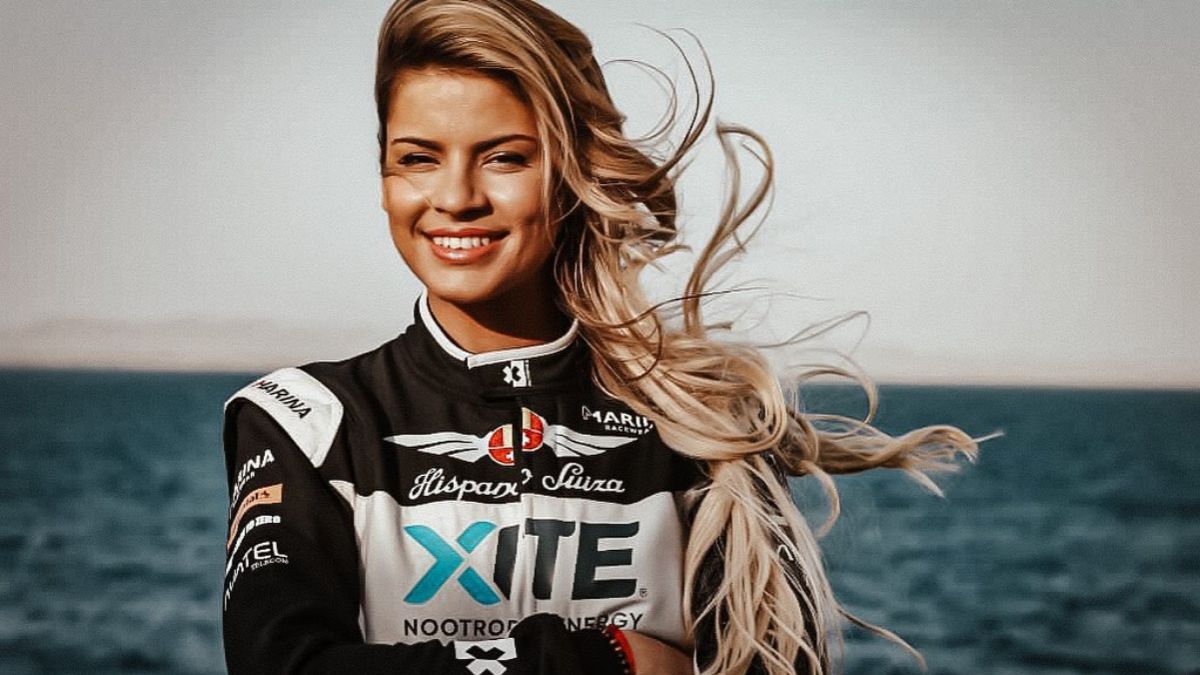 Someone who was born in India, lived there for eight years and settled in the Canary Islands after also passing through Italy, and who is also dedicated to competing all over the world, surely he has many experiences accumulated in his backpack. Christine Giampoli has lived all this at the age of 27, but the adventure that is about to begin in Saudi Arabia surpasses it all. Because the Canary Islands, the way she feels, is one of the women who participates in Extreme E and does so with a legendary brand such as Hispano Suiza, with 117 years of history.
"It has been very long ... I have been counting the days for this Friday for three months", Christine GZ tells AS about that time that has been of "concentration and a lot of work" until the time has come to start the action in Al Ula (today with a shakedown). A few months away from his Odissey 21, chartered by boat in February, but at the wheel of other cars: "I was in Sweden with Laia, training with the RX2s on ice because they say that if you know how to drive a car on ice you know how to drive it in all sides, and I also ran a GSeries race in Andorra in Pas de la Casa, brutal ".
After dedicating himself to rallying and cross country since 2014, this opportunity came "a bit by chance" after running the Andalusia Rally, in fact, he was signed "a week before the presentation" of the team: "It was all of Suddenly and very intense, they called me and I did not believe it. When I saw this championship I loved it, I wanted to be in it and everything turned out perfect. It is an honor to be part of this family in a brand with so much experience. It is a challenge and a responsibility huge, but I'm delighted. Besides, I connected a lot with the team right away ".
"Of the greatest opportunities"
Already considers Extreme E "one of the greatest opportunities" of his career: "Everything is a boom. I guess everyone will be honored to be part of this new movement." And when he talks about everyone, about the drivers on the grid, the illusion almost overwhelms him. "It's very exciting, I wouldn't have expected it in my life. I don't even think about it, I'm there and I'll try to be a sponge learning from everyone, there are incredible people. I'll put on my helmet and won't look to the sides, I'll just give gas (laughs) You don't have to think about anything, just be behind the wheel, there will be nothing but the car, the terrain and me ".
With his partner, Oliver Bennett, he gets along "great". "He has a lot of experience in rallycross and we always have something to help us with," he says. He dreams of finishing together on the podium of the first race, although "the most important thing now is to learn as much as possible", and with spending time here: "I hope to continue with Hispano Suiza next year and be able to do the Dakar, I prepared it in Andalusia and Morocco ". And above all, one thing: "It is a world dominated by men, but more and more women are showing that they are up to the task." That's also what Extreme E.
is about
Photos from as.com