The captain, with his third goal in two games, gives Logroñés the first victory in the second round and moves the relegation zone away. Tenerife, bad.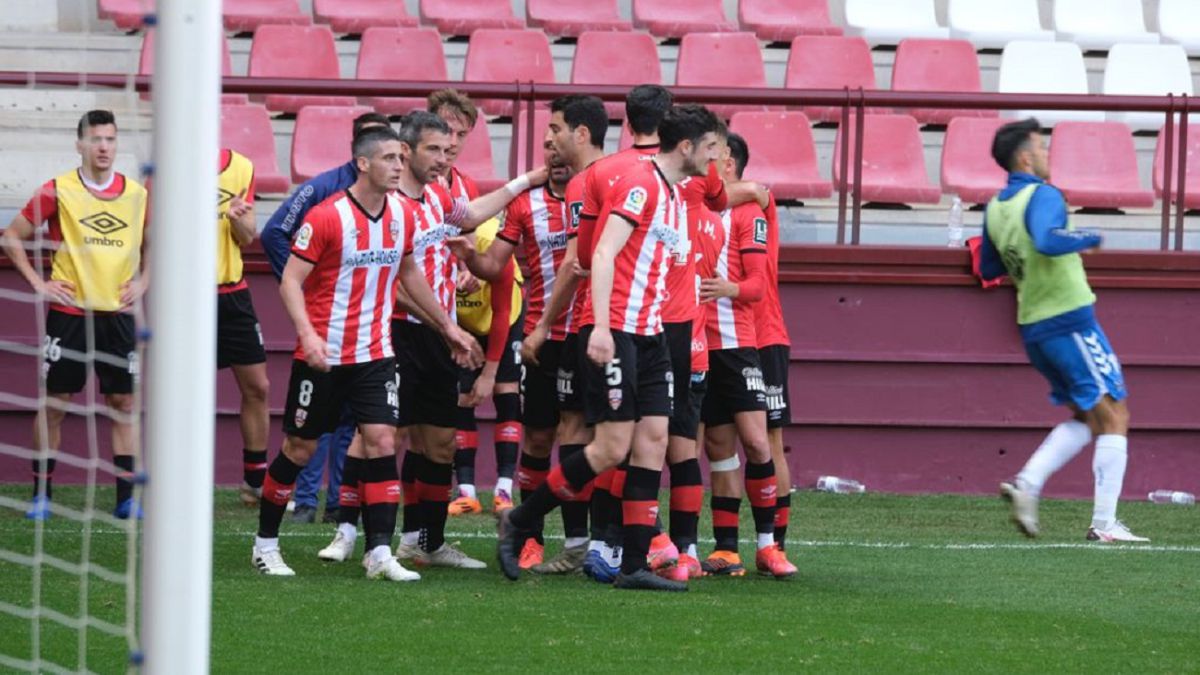 Iñaki took the corner. Iñaki pressed Fran Sol's clearance. Iñaki recovered. Iñaki feigned… and Iñaki scored. The red-and-white captain gave Logroñés his first victory in the second round, three fundamental points to aspire to stay and get away from the well. Iñaki put an end to the bleeding of twelve games without winning, a catastrophic streak of ten points from the last 57. The two goals of the Calagurritano against Ponfe and the one that he connected to his former team, Tenerife, mean a good breath of oxygen in a week settled with two draws, against Zaragoza and Ponferradina, and a key success over Tete. Step ahead of Sergio Rodríguez's footballers when he painted the picture blacker.
The Unión Deportiva Logroñés is a set of contrasts. It has the best dynamics in the category together with Almería, with six consecutive wins, and the worst, with twelve games without adding three at a time, like Zaragoza. The Riojans started the clash with expectation. Fear of losing, vertigo to escape the descent, anxiety because of poor results ... despite trying, there was no fluency. Tenerife was not able to generate game or chances either. The first part, of scoring and inaccuracies, ended with only two occasions: one for Zarfino, well cleared by Miño, and another for Andy, also stopped by Dani.
In the Second Division, mistakes are paid, and that happened in the 59th minute. Fran Solo fell asleep and did not undo the ball in the face of an innocent header from Petcoff. Iñaki, full of faith, stole and crossed in front of Dani. Logroñés no longer needed. With solidarity and seriousness behind, this time he did manage to keep the advantage on the scoreboard until the end. His rival collaborated with an alarming lack of ideas and numerous execution failures. Tenerife should not be confused with 41 points either, since the playoff is too far away. In Las Gaunas they look at the classification with a smile, for the moment with an income of four points. But there are nine finals to go. "The important thing is to always compete at our level, and a little more," summarizes Sergio Rodríguez.
Photos from as.com