The left-back, now extreme, of Logroñés has scored three goals in the last two fundamental games to aspire to permanence.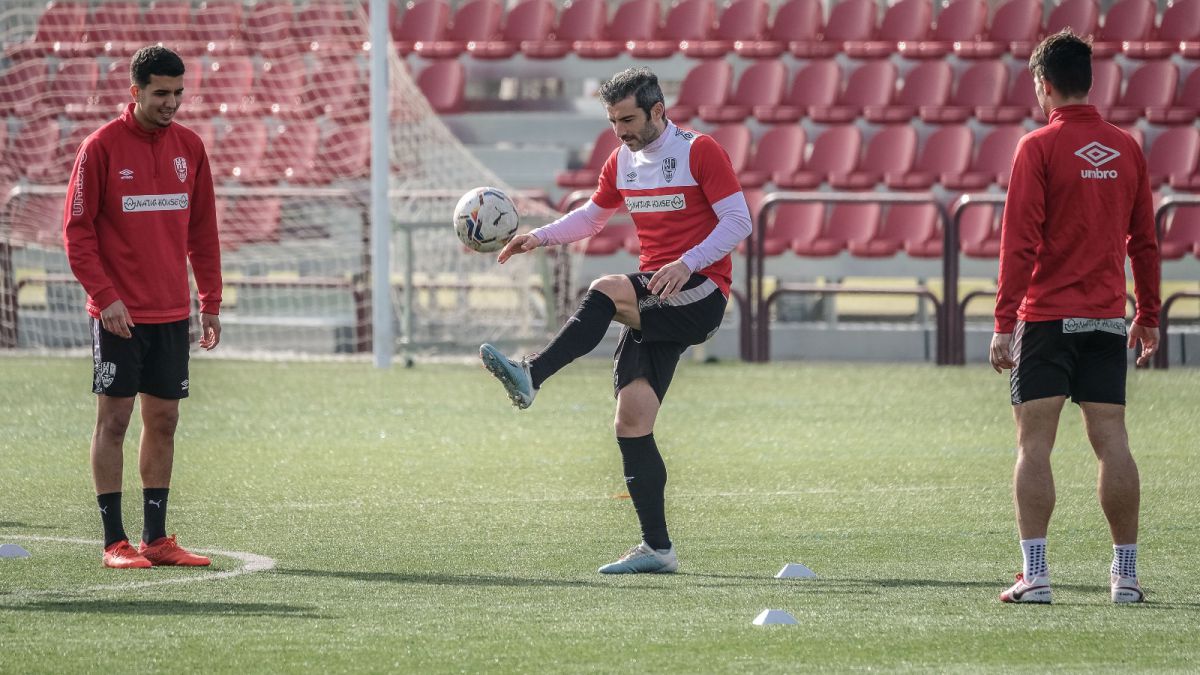 Iñaki Sáenz has scored three goals in Logroñés' last two games, two against Ponfe (2-2) and one against Tenerife (1-0), which have meant four points for La Rioja. The three goals, dedicated to his wife and future daughters, as they expect twins in May. The four points, vital in the goal of permanence. The absence of the captain deepened the catastrophic red-and-white streak, which added 10 points out of 57 until Tete's arrival in Logroño. Hamstring problems put him eight games out of action. Once recovered, Sergio Rodríguez advanced his position from the side to the far left ... and Iñaki has responded with success and his usual commitment.
Natural from Calahorra, will turn 33 on April 29. He is the footballer with the most games in the history of the Unión Deportiva Logroñés, with 214. He is also one of the members of the club's founding squad in Second B, in the 2009/2010 campaign: I marched in 2013 in search of reaching the Second ". Trained in the quarries of Zaragoza and Calahorra, he played for Racing de Santander, Alavés and Tenerife before returning in January 2019. He remained free for six months, trained with his hometown team and rejected superior offers to return to Las Gaunas and to pursue the promotion to LaLiga SmartBank again: "Going up with Logroñés was a dream come true for the institution, for the city and for the entire community. It's a shame that we can't share it with the fans because of the virus" .
Now it's time to keep the category in the "nine finals" that remain in the championship: "We must play each ball as if it were the last. I trust the teammates and the coaching staff. We must fight together, as to date, for the goal to savor another season and hopefully many more of professional football. In Logroño we have not been in the elite for 20 years ". With no private sponsor, it has a huge collection of boots, from the traditional low-key black to the trendy phosphors. Four goals and two assists have come out of them for their individual statistics. However, its importance for Logroñés goes beyond numbers. With a contract until 2022, it is one of the pillars of the project, the extension of Sergio Rodríguez in the field, the effort and the character. And a silk left-hander.
Photos from as.com