Iberostar Tenerife resolves in the first part
The Canarian team was a gale before the break against Coosur Betis: 30-51. Salin was the top scorer of the game with 20 points.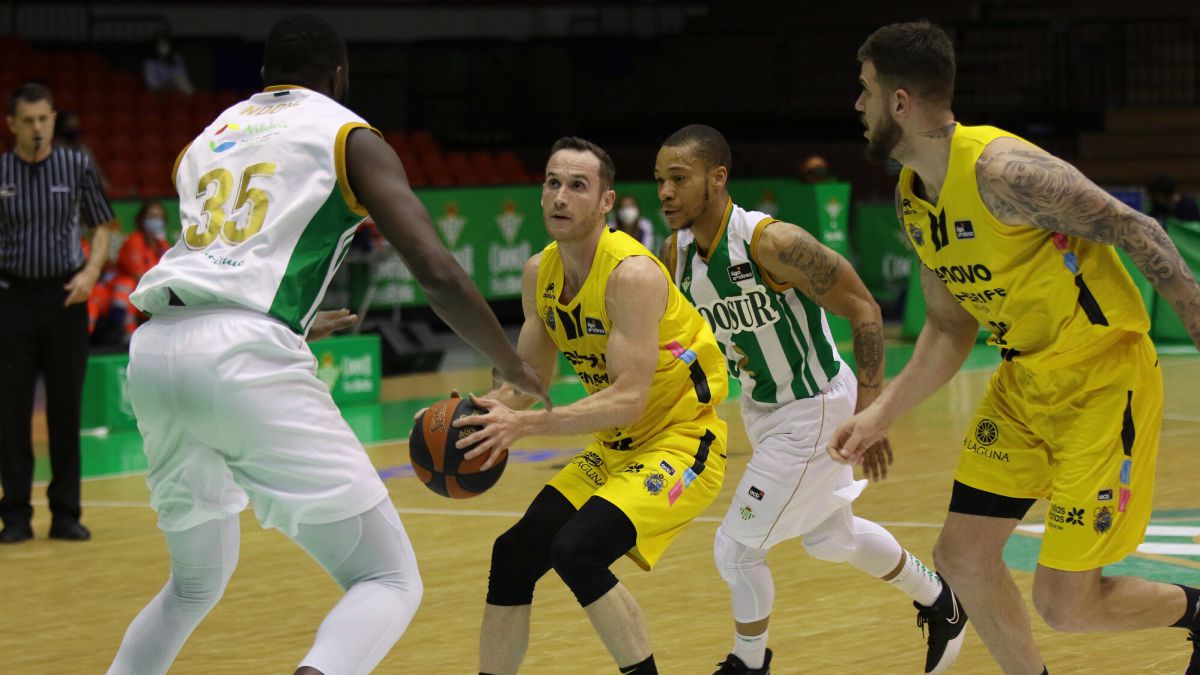 Lenovo Tenerife consolidated the third place in the Endesa League with a clear victory (82-93) this Saturday at the Coosur Real Betis court, whose defense could not stop the shooters of the Canarian team at any time and thus returns to positions of descent.
The chicharrero team sent from the first basket of its Finnish guard Sasu Salin, very inspired by an initial period in which he scored eight points but in which Coosur Betis remained in the fight thanks to the six goals without failure in the shot of Jerome Randle (17-22)
The takeoff of Lenovo Tenerife came in the second quarter, when its advantage grew exponentially until reaching ten points (19-29, min. 13) after a layup by Emir Sulejmanovic and shot up to twenty after a triple from own Bosnian forward (21-41, min. 16) .
At halftime (30-51), the match was practically decided, since the Betis could not stop the defensive bleeding exemplified in the last action of the period, a counterattack of three against nobody that Salin culminated after Feldeine failed a triple and that none of his teammates come down to defend.
A partial 12-4 at the return of the changing rooms allowed the local team to get closer on the scoreboard, but it was a mirage, since Lenovo Tenerife did not dislocate and was punishing the green-and-white defense until returning the figures to an advantage before the break (50-74, min. 30) .
With hardly anything at stake, the last quarter served, as often happens, for some players to polish their statistics, such were the cases of Salin, the top scorer of the clash with twenty points, and of Brazilian point guard Marcelinho Huertas, who distributed thirteen assists.
Photos from as.com