"Now I enjoy myself, but this is going to end one day ..."
Zidane completed 250 games today as coach of Madrid and once again insisted that he does not think about the future: "I am not in the future or the past, I enjoy the present."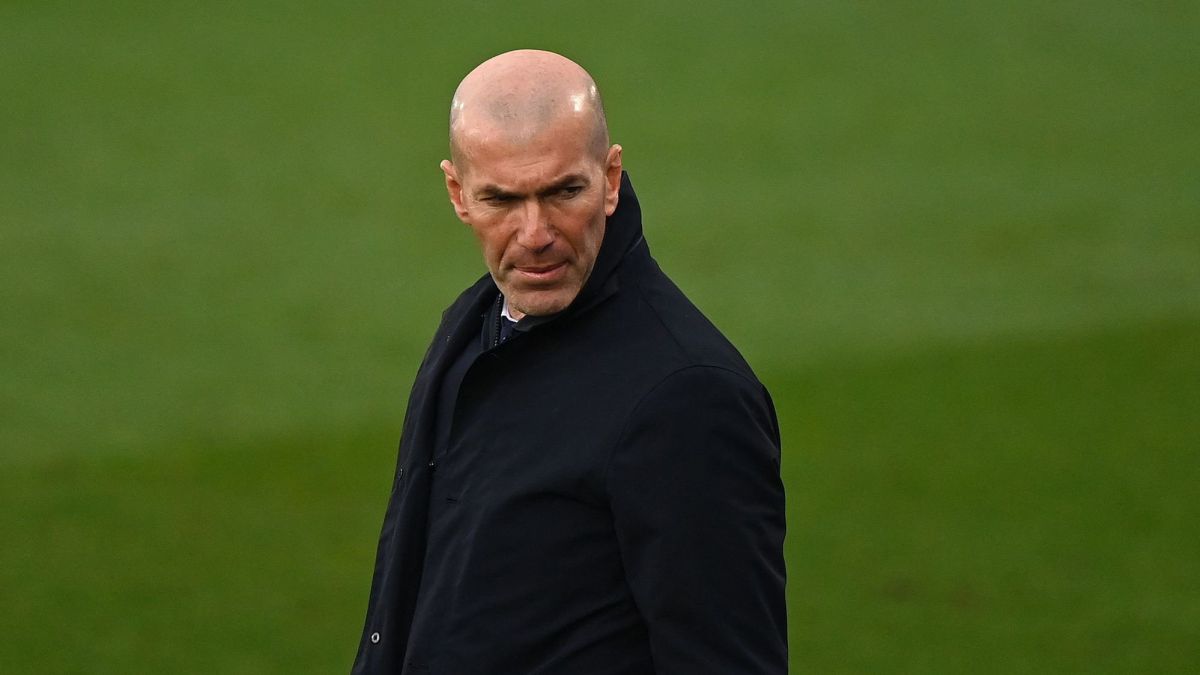 Real Madrid beat Eibar (2-0) in the aperitif of their big week, where they will face Liverpool and Barça. A triumph that satisfied Zidane, who in the flash interview praised the efforts of his players. These are his impressions.
Good feelings: "Very good, also with all the players. We have had changes today and the team has not suffered. We have gone from the beginning to the game, the first half was spectacular in defense, we controlled well. And when it comes to playing we have created scoring chances and I liked our game with the ball ".
How would you rate the team's game: "The first half was generally complete. Very good feeling. This is what I told the players: we have to continue like this. But the second part was different because of the storm, 20 minutes a little complicated until I got the second. We have to recover well and we know that we have a week with important games, the Champions League returns, then the League game ... Well, very entertaining. We must continue with what we do well. We have had difficult moments in the season and we have to take advantage of it ".
How this triumph conditions for what is to come: "It conditions the rest. It was also very important for the players, to prepare what is coming. We go into the game right away and that shows you what the team is. We have to continue. "
Completed 250 games as coach of Madrid. How do you enjoy it from the bench? "Always, a lot. As I like soccer, those who know how to play and mine know how to play very well, so I enjoy every day. I am not in the future or the past, I am in the present, I enjoy the present. It's going to end one day, but now I'm enjoying myself with my players. Because we have suffered in the season and we have to take advantage of when things have turned out well ".
Later, Zidane appeared at a press conference.
Do you see the League or the Champions League more feasible? "Nor do we look at that, we are in the day to day. The players too. We did very well, very serious, we are alive in the two and we are going to prepare. We know where we come from, that we suffer a lot, but we have not done anything. "
Mendy and the defense of three: "We are in a good moment and the game too, we defend well. We did it again today. That was important to us. We started with three behind, and with Marcelo and Lucas a bit like lanes, but then we can change the formation ".
Asensio, in a great moment: "I am happy and it gives him confidence, energy. I needed to dial. He thinks it helps the team, because he is very good. What has changed is that we have suffered on some occasions and now we are enjoying everyone. We have more confidence. We know what we are at stake. I can name everyone, Militao, Isco, Marcelo… Now we have to enjoy ".
Recovering players for Liverpool: "Hopefully Valverde and Hazard can come back, we'll see" .
Marcelo, from lane: "He has done phenomenally, with the ball he can get into many positions, inside and out."
Is Vinicius better off the bench? "He has done it many times. With space it is tremendous in its speed. "
Photos from as.com