Hurkacz frustrates Sinner
The 24-year-old Pole, who will rise to 16th place, stops the young Italian (19 years old) and becomes the first Polish champion of a Masters 1,000.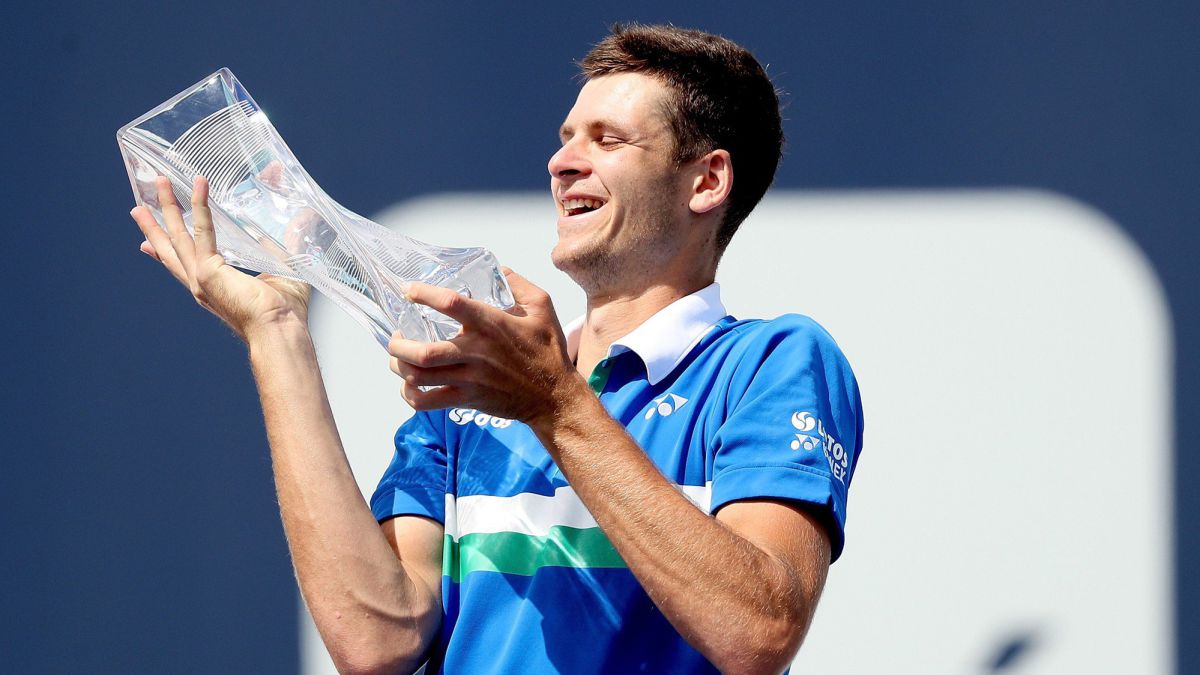 Neither one of the greats, who were absent, nor the heirs (Daniil Medvedev, Alexander Zverev and Andrey Rublev fell), nor the phenomenon that comes after them, Jannik Sinner. The Miami Masters 1,000 went to Hubert Hurkacz, who defeated the 19-year-old Italian 7-6 (7/4), 6-4 in 1h: 44. A discreet champion, without pedigree, to relieve Roger Federer, who lifted the trophy in 2019 since in 2020 it was not contested due to the pandemic.
Hurkacz (24 years old) showed that he knows Sinner's game springs inside out, a doubles partner in two tournaments this year and his best friend on the circuit. The pressure of becoming the youngest champion of the Masters (Novak Djokovic achieved it with 19 years and ten months in 2007) did weigh on the transalpine, who had been an iceberg in the semifinals against Roberto Bautista and beat him a set.
Sinner started badly (0-3) but Hurkacz did not take advantage of the following break opportunities and the promising Italian was placed 6-5 and served ... He had the set and gave up the tie-break with three errors. Sins of youth. The Pole, who closes his eyes when hitting the ball, took advantage of it. "I have always done it, although I know that opening them could help me. In the future I will try to change," he said these days in Florida ... although perhaps with the trophy in the bag, now is not the time.
In the second set, the vegan Hurkacz, who will rise from 37th to 16th place, took advantage of Sinner's slump to continue unleashing his recital. Safe behind, on serve and on the net. He started 4-0 and only had to manage his advantage, but was entangled with a Sinner break for 4-2 and the nerves appeared. He sweated at closing time, but he did it to win his third title after Winston-Salem 2019 and Delray Beach 2021, become the first Polish Masters 1,000 champion and savor the best day of his career. Sinner, the future, will have to wait. But it is there.
Photos from as.com