Honda flies with the concept that frustrated McLaren and Alonso
"The feeling at Sakura is that this year's engine is smaller than size-zero," Toyoharu Tanabe says of the innovative 2021 power unit.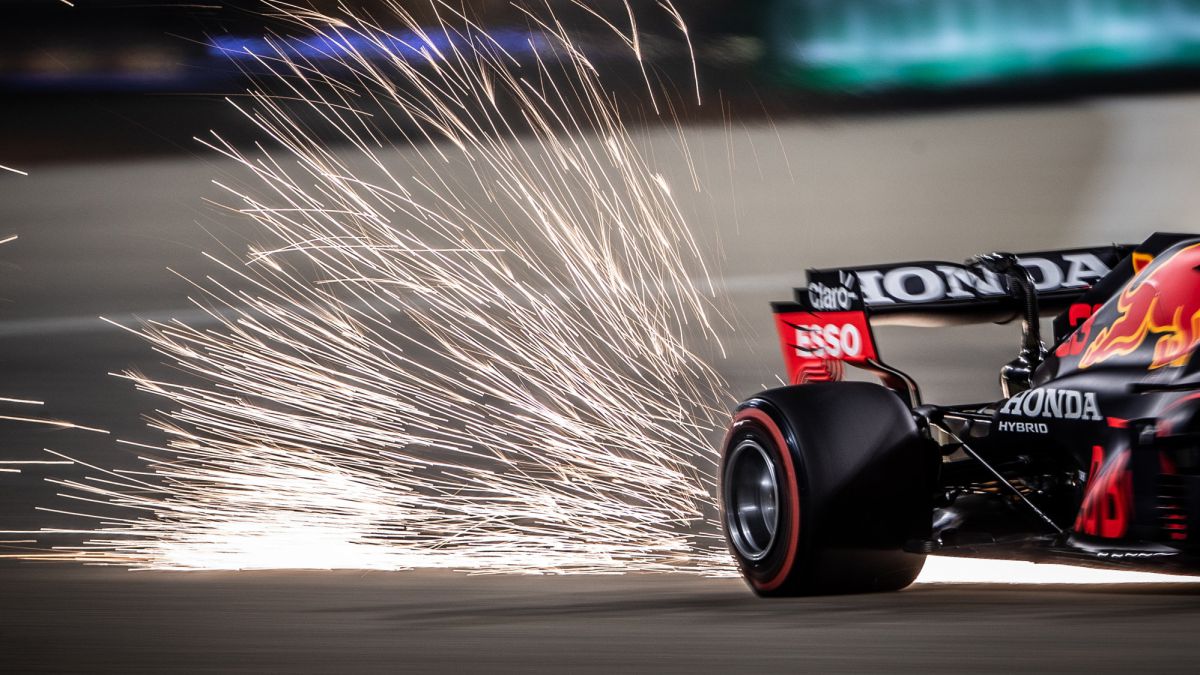 Perhaps it is too early to say that the Honda engine sounds like a champion considering the hegemony of Mercedes and Lewis Hamilton in the hybrid era and that its reliability remains to be verified, the Achilles heel that has accompanied the Japanese manufacturer since its return to the Formula 1 World Championship seven years ago with McLaren to try to repeat the successes achieved with the Woking team in the late 1980s and early 1990s.
But if we take as a reference the words of Yasuaki Asaki and Toyoharu Tanabe about the enormous potential that hides inside and we confront them with the performance that Sakura's propellant exhibited during the preseason and at the Bahrain event, where Max Verstappen fought for the victory until the final checkered flag despite suffering a temperature and differential problem that cost three tenths per lap, this statement would have enough arguments to be considered true."We have one year left and our goal is to defeat Mercedes"
"With the previous power unit we could not beat Mercedes and therefore we needed a new one to be able to do so. We have one year left, and our goal is to defeat Mercedes", Asaki begins his speech on the championship website where he praises the arduous effort that all Japanese engineers have made this winter in the Northwest Pacific Ocean to build this revolutionary power unit in just six months: "We have analyzed the old engines to see where the limits are there, but until October no one began to give everything to get this engine ready. Changing the structure of the power unit in just six months before testing and getting it ready for the first race is incredibly difficult. But thanks to the We all did our work. If all goes well this year, we believe that this power unit can contribute a lot to Red Bull's capabilities. In addition, this too This is a sign of the miraculous technological work they have done. They have helped us a lot so that we can get the most out of this new engine. "
An innovative machine that Toyoharu Tanabe does not rule out in 'The Race' that is even smaller than the first Honda engine that powered the MP4-30 in 2015 thanks to a new cylinder head design: "What we wanted was to make it more compact and also improve combustion. Improved combustion means a new cylinder head design is needed. This resulted in a lower and smaller cylinder head. The feeling at Sakura is that this year's engine is smaller than size-zero. It is a bit difficult to compare the two concepts, but the engine itself seems smaller than before. "It should be remembered that the 'size-zero' concept was the great bet that Sakura's technicians developed on their return to the Formula 1 World Championship in 2015. An idea that was discarded two years later due to the multiple reliability and power failures that Fernando Alonso and Jenson Button suffered, which was based on trying to make the combustion engine as tiny and hermetic as possible to transform the gases generated by this element into energy through the MGU-H and thus recharge the batteries with greater ease, in addition to favoring the aerodynamics of the car thanks to a narrower rear. A sketch, which more than five years later, seems to work in the end to the joy of Red Bull and AlphaTauri.
Honda is considering using a more powerful engine map in Imola
A progress that has not caught Mercedes by surprise. Toto Wolff applauded in the Sakhir paddock the hard work that the Japanese have put in to build such a competitive power unit in their last season at the Gran Circo: "It is a good motivation for us and I am happy for them. Honda has done a great job. They have built a power unit that is extremely competitive, look where AlphaTauri is. In fact, it doesn't surprise me at all that they did such a good job. I was convinced Honda would give it their all to have a great power unit in the last year as a factory team and I think they left no stone unturned, no unused resource to finish the job properly. It is a good motivation for us and I am happy for them. "
An intense battle between Mercedes and Honda that will have a new chapter next week at the 2021 Emilia-Romagna GP. A meeting at the legendary Imola track where Tanabe does not shy away from the possibility of using a more aggressive motor map: "We will review and have consider Sakhir's data. We have to see how much we have squeezed the power unit in this race, and then we will use it according to the characteristics of each circuit in the future. We want to check if that use was optimal. Basically, I think it can be squeezed no problem, but I plan to think about what I need to do to use it properly in the future. "

Photos from as.com