Haaland-Borussia cold war
The Norwegian's agent transferred his team that he wants to leave this summer, but Dortmund closes the door. Raiola and Haaland accept ... but only for now.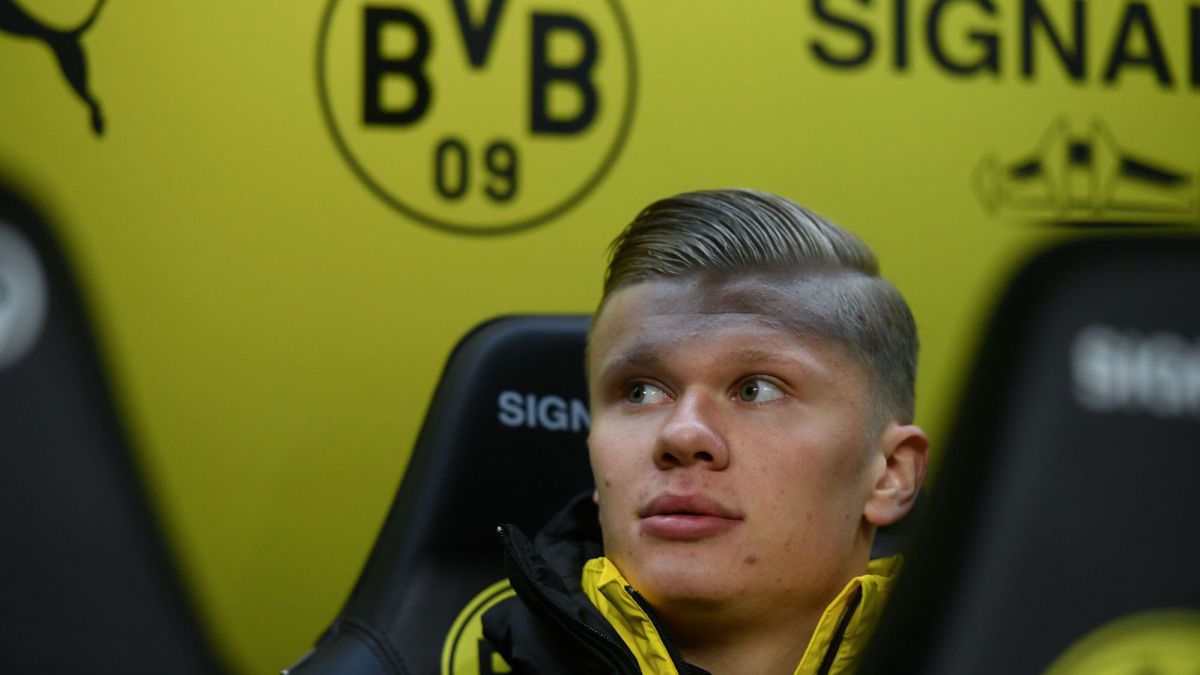 The round of contacts between Mino Raiola and Papa Haaland on Holy Thursday in Barcelona and Madrid, meeting with representatives of Barça and Real Madrid to exchange views on their interest in trying to sign the Norwegian this summer, was not the starting signal of an operation that in the following market could be forged or not; That kickoff took place on Wednesday when Raiola and Haaland's father met Michael Zorc, Borussia Dortmund's sporting director. A meeting to put the cards on the table.
In this meeting, Raiola conveyed to Borussia Haaland's desire to grow in a top-level European team; After a little less than a season and a half in Germany, the forward's feeling and those around him is that Dortmund is too small for him and that he has the capacity to lead a larger project. Zorc, for his part, was clear about Borussia's position: there is no way for him to negotiate a transfer this summer, the agreement between the parties was to open that option in 2022 (a verbal pact, not signed in any contract) and only then will put a price on it. Lately the figure of 180 million euros has emerged as a possible price for this summer, but it is a very high, symbolic amount, which represents Borussia's refusal to sell.
After the meeting and after Raiola and Haaland's father were hunted in Barcelona and Madrid on Thursday, Zorc went out to assess said 'lightning trip' of the agent and the progenitor of the battering ram and publicly conveyed the BVB's position; He did not explain what it was, but it is not difficult to intuit it either: "I spoke with Raiola yesterday, we made our intentions very clear to him." As AS learned, at that meeting Raiola accepted Dortmund's position, but the German club knows that this attitude has an expiration date. Haaland's trip to Spain is a declaration of intentions and Borussia knows that the Italian agent will repeat his attempt soon. Above all, and this is very important, if the Teutonic team does not achieve access to the Champions League.
The Champions League, key for Haaland and Borussia
If there is one thing Haaland stands out greatly on the European scene, it is because of his achievements in the Champions League: he has scored 20 goals in 14 games in the first continental tournament, with just 20 years. At his age, Cristiano barely had a goal in the Champions League, and not even in the final phase of the tournament; It was in the previous phase, with Manchester against the Hungarian Debrecen. The forward knows that playing in the European Cup is essential to continue his progression to the first level, and at this moment the Champions League is not something that Dortmund has assured for next year, far from it: at the moment it is fifth, to four points from Frankfurt, which closes the Champions zone. To be in the next edition, he must enter the top four or be champion in this edition, a complicated task: he has Manchester City as a rival in the quarterfinals.For this reason, at Borussia they take for granted that if the goal of entering the Champions League is not reached, Raiola will return to the charge with all his strength, knowing also that the absence of the income from the European Cup would force Dortmund in part to make cash with a large transfer. In that situation, there are two candidates: a Haaland that is the most sought-after piece in the world at this time (along with Mbappé) and a Jadon Sancho that is trading down. A sort of Cold War between Borussia and Haaland in which both signed an armistice on Wednesday, one party flagrantly broke it on Thursday and the only existing guarantee is that this is only the beginning.
Photos from as.com