Haaland and the Odegaard formula
The Norwegian striker follows in the footsteps of his compatriot when it comes to choosing a club and testing the great teams in Europe for their signing.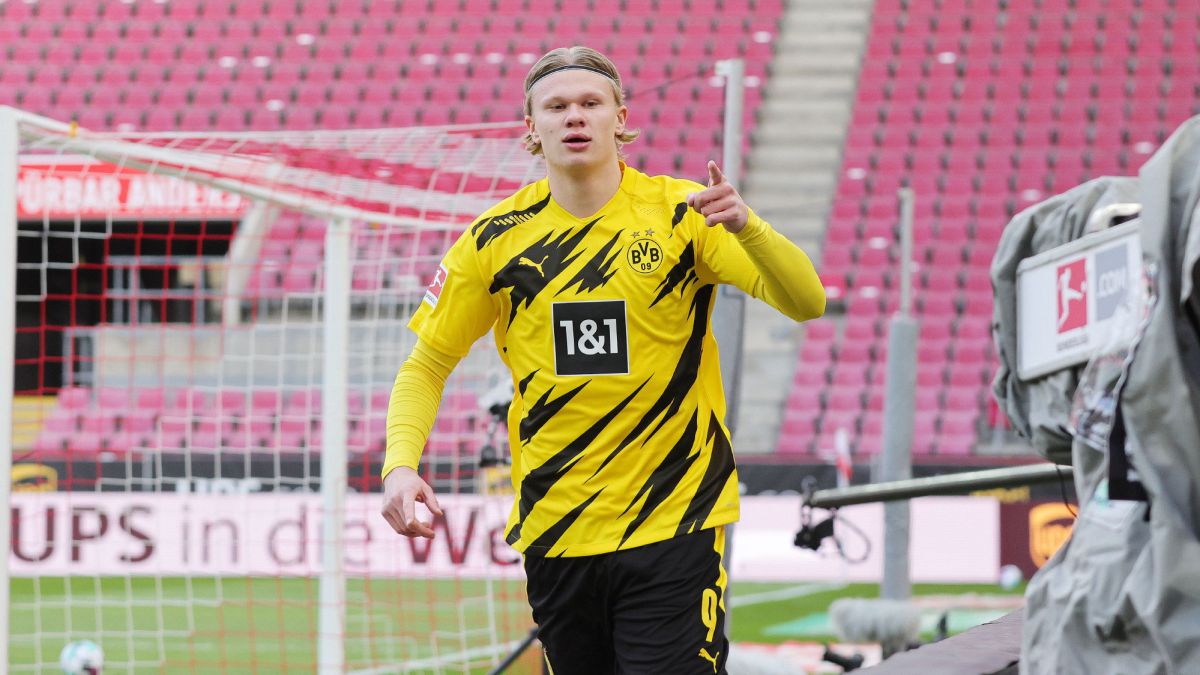 Erling Braut Haaland follows the same strategy that Martin Odegaard did to choose a club in late 2014 and early 2015. That period the father of the Norwegian midfielder began a tour of the great European teams with the invitation he received from Barcelona to visit La Masía , the two days of training under Pep Guardiola at Bayern, the test at Ajax, his time in Madrid and the visit to the Liverpool facilities, a club that he recognized as the team of his dreams. Finally, the midfielder opted to wear white and sign for Real Madrid. Now, Haaland leads a path identical to that of his compatriot.
Alf-Inge Haaland, father of the player, and Mino Raiola, representative of the Norwegian, took a plane on Thursday morning to Barcelona. Both went to Barcelona to have a conversation with Joan Laporta, president of Barcelona and friend of the player's representative. However, the trip to Spain of the father of Haaland and Raiola was not going to stay in a walk along Las Ramblas but they would add another destination: Madrid. The environment closest to the player took the airlift and traveled to the capital of Spain to meet with Florentino Pérez. Madrid is another club that drinks the winds for the 20-year-old attacker from Borussia Dortmund. While from the German club his sports director, Michael Zorc, made clear the continuity of the player despite the trip: "Not for sale" .
The soap opera Haaland does not end in a battle between Madrid and Barcelona and takes two of the protagonists of this story to England where they will meet representatives of Manchester City, United Chelsea and Liverpool. It must be remembered that Haaland's father played for Manchester City between 2000 and 2003, a team that would play with a trump card in his favor in this regard, but would have one against him and that is the bad relationship with a cross between statements included between Raiola and Pep Guardiola. Also in Manchester, although in this case with the red devils shirt the figure of United emerges. Ole Gunnar Solskjaer trains at Old Trafford, a technician who knows the striker well after having had him under his command in his early days at Molde. To the two Manchester teams we must add Chelsea's interest in striker. The London team would seek to lower the price of the operation by including Werner in the transfer, according to Bild, however, from England they point out that the forward refuses to leave the 'blue' set. And that of Liverpool, a team in which Fabio Capello saw the player in 2018.
Bayern's step back
In the 'bid' for the forward, Bayern Munich has fallen. From the European and world champion, Karl-Heinz Rummenigge, president of the board of directors, has ruled out in Bild the arrival of a Norwegian footballer born in Leeds: "I don't know where the rumors come from. All I can say is that we have the best footballer in the world in this position. Robert Lewandowski has a contract until 2023 and I am convinced that, taking into account his professionalism, how he trains and takes care of his body, it will not be his end here. " The war for Haaland between the greats of Europe has only just begun ... 444 444

Photos from as.com