Gray wakes up Herbalife Gran Canaria from sleep
A basket from the Monaco guard ends the insular dreams of the Euroleague. Those of Porfirio Fisac, weighed down again by the second quarter.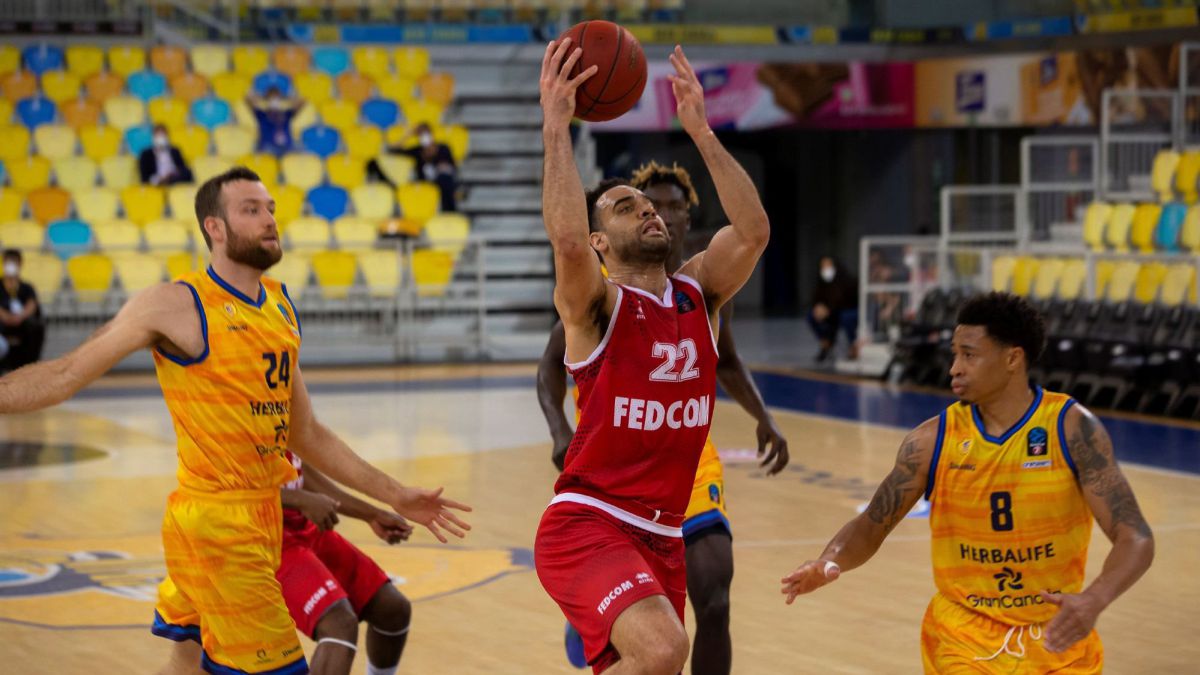 The nightmare was repeated. Herbalife started well, but again the second quarter deprived it of beating Monaco (74-76). This is how he says goodbye to his dream of returning to the Euroleague, so impossible but so close in recent days.With the glory or the tiebreaker, there were no more options, just 40 minutes away, Granca and Monaco initially went out to test each other, looking more for the opponent's failure than for their own success.Not that he was an unexpected hero, Herbalife initially clung to an inspired Stevic, 8 points almost in a row, for the initial 12-11. Knight immediately gave Monaco the lead, but Costello's five consecutive points, a perfect combination of triple and dunk, gave the hosts some air: 17-13.Monaco played the trump card of victory in the first game, so the lack of pressure made them an even more dangerous team. Thus, five points in a row from Bost gave the Principality team an advantage, which met with stiff opposition from Okoye, seven points to give Granca a resounding joy at the end of the first act: 26-21.The local formation promised them very happily. Balcerowski had already entered into action, and with four points in a row he held his own with an advantage: 30-25. And then, almost without coming to account, the leads to those of Porfirio Fisac melted. He put the Granca 32-27, but then he conceded a 0-17 partial, again the damn second quarter, until he looked 32-44. A new setback, again inexplicable, that forced him to the heroic when the break came: 35-45.Gray's dagger Granca had no choice but the heroic one. The stuck third quarter, even if it was a perfect script, only suited Monaco, who knew how to keep their advantage. The Eurocup final was at stake. Gran Canaria resisted as best it could, and a triple by Balcerowski for 46-54 fed a hope that seemed impossible until Costello closed the third quarter: 49-56.Herbalife believed the impossible. So much so that four points from Kilpatrick and a triple from Okoye worked the miracle: 59-59.Monaco tightened their nerves better, Bost's triple for 59-64. They struck the premises but all kinds of responses were found in any French attack. Three free throws by Albicy once again achieved the impossible, tying the game at 74. Stealthy was Gray, whose precious final suspension struck like a dagger in the heart of Granca, who abruptly said goodbye to the dream of the Euroleague.
Photos from as.com