Granada confirms the 'sorpasso' to De Gea
The Spanish goalkeeper played in Los Cármenes, in the Europa League, and was a substitute in the Premier, changing roles with Dean Henderson.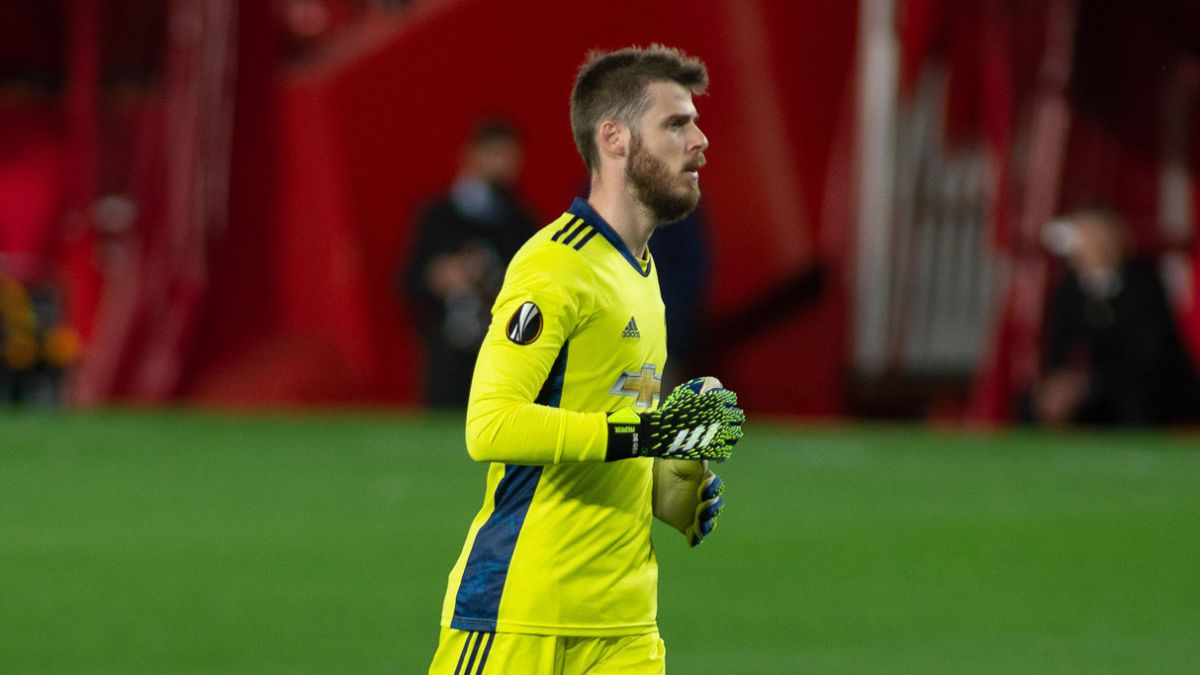 In Ole Gunnar Solskjaer's eleven there was a novelty at Nuevo Los Cármenes, David de Gea was a starter for the first time this season in a Europa League match. Good news for the Spaniard, as he was putting on his gloves again after his paternity leave and having been on the bench against Brighton in the Premier, right? Being a starter in European competition usually means one thing, number one is another ... 444 444
Dean Henderson returned this year from his double assignment at Sheffield United mature and ready to metaphorically discuss the position with De Gea. The Europa League was his hunting ground, as the Spaniard was chosen by Ole in five of the six games that the Red Devils played in the Champions League. Clear sign of confidence in the veteran and message for the novice. But Henderson, at 24, has been taking advantage of the opportunities that have been presented to him, earning the approval of United legends and making a Solskjaer who had always defended De Gea doubt.
The special permission granted to the Spanish international for the birth of Yanay lit a fuse that seems to have exploded this Thursday. The English international started in the three games in which De Gea was not available, which resulted in three clean sheets (Crystal Palace, Manchester City and West Ham). However, as we advanced, against Brighton the '1' was already back, but the starter was '26'.
Solskjaer maintains that he has two starting goalkeepers, but after the match against Granada, Paul Scholes, a red devil legend and a fervent defender of Henderson, is not so clear. "Who is number one here? Ole says both, but it's not like that. When De Gea's wife had a baby, it gave Henderson a chance to be number one. I think the one who plays in the Premier League It is, but have you totally convinced Ole? "he says. Although, yes, he broke a spear in favor of the Spanish: "Without what De Gea has done these four or five years, United would have been a mid-table team. It would not completely erase him from the equation."Statistics back Henderson
In England, however, there is speculation with the final goodbye of the one who has been the watchword of United's goal since he arrived from Atleti in 2011. There is even talk of compensation to facilitate the termination of his succulent contract ( is on the podium of the Premier in this regard). With the numbers in hand, Henderson is clearly the winner of the duel. 37 goals conceded and 11 clean sheets for De Gea, 14 against and 12 clean sheets in the matches played by the Whitehaven team.
The number of rivals that De Gea has faced has been much greater, as well as the pressure to which he has been subjected. It remains to be seen if the youngest can endure these conditions as David has done for so many years. We will have to look closely at the next eleven starter of United, against Tottenham de Mourinho (Sunday, 5:30 pm), an important rival, because seeing Dean Henderson in him would represent the confirmation of the sorpasso.

Photos from as.com